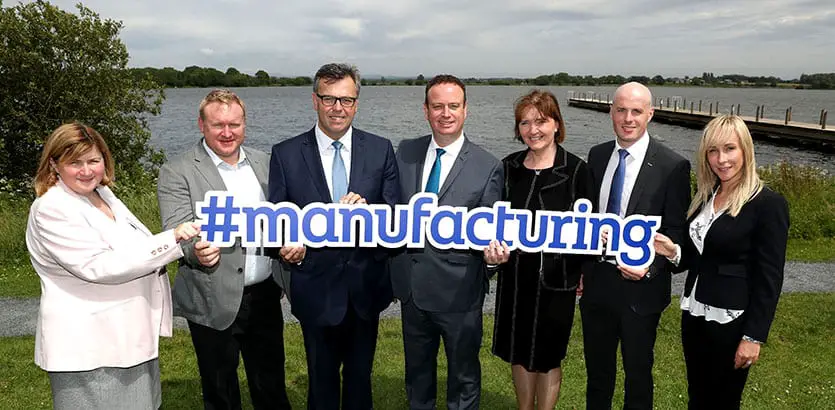 A huge £7m investment by five companies across county Armagh will see 75 new jobs created.
NC Engineering, Linwoods, Mackle Petfoods, Crilco Confections and Industrial Paint Solutions have committed to expanding their businesses through a combined Invest NI support of nearly £480,000.
Once in place these new jobs will generate over £1.4m annually in additional salaries to the local economy.
Speaking at an event hosted by Invest NI to recognise the commitment to growth within the manufacturing industry, Invest NI's Chief Executive Alastair Hamilton said: "These investments show real commitment from businesses to invest in the future.
"With investment in new equipment, skills and training, new jobs and export development, it is clear that there is real opportunity for growth in manufacturing."
Welcoming the investments, Stephen Kelly Manufacturing NI Chief Executive said: "Manufacturing plays a huge role in the Northern Ireland economy generating annual sales approaching £20 billion, directly employing 80,000 people, supporting production and employment in a wider supply chain and creating jobs and strong communities in every constituency across Northern Ireland.
"SMEs make up 98% of all businesses here in Northern Ireland and are at the very heart of what we do in our manufacturing base. Week in, week out, companies like this continue to work very hard to keep moving forward, to build and grow our business economy and build communities.
"It is encouraging to see the progress and developments being made by firms across all disciplines. Invest NI is offering valuable support to enable these businesses to create highly skilled, well paid jobs and drive innovation and growth in export markets."
Northern Ireland manufacturing is rich in knowledge, skills and experience, founded on a strong heritage. A large number of manufacturing businesses account for 15 per cent of all local economic output and one in every nine local jobs.
Sign Up To Our Newsletter