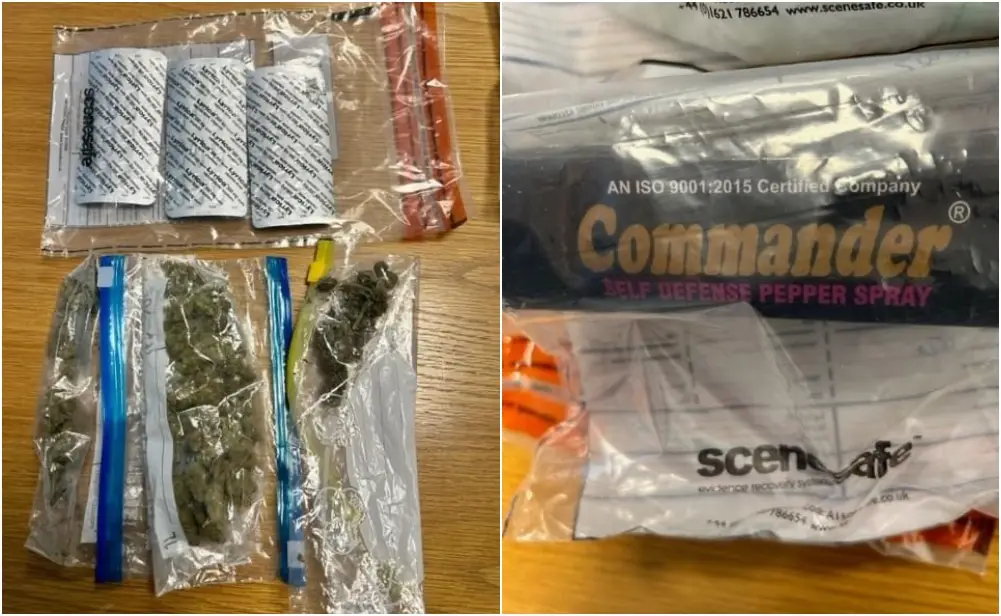 While a search yielded a quantity of Class B and C drugs in Armagh on Tuesday it was only 'a drop in the ocean' in relation to the amount of drug trade in and around the city.
Armagh Neighbourhood Police, with support from our TSG colleagues and PSNI Dog Unit, carried out a search under warrant and located the drugs and prohibited weapon.
DUP city Councillor, Scott Armstrong commended the seizure earlier today but says there's work still to be done to stem the flow of drugs around the wider Armagh district.
"I would like to personally thank Armagh Neighbourhood Policing Team, Tactical Support Group and PSNI Dog Unit, for their comprehensive seizure of Class B and Class C drugs from the streets of Armagh," said Councillor Armstrong.
"This seizure is well received and welcomed by many locals in the community and hopefully deters 'would-be dealers' in the future that you are being watched and the law is never too far away.
"This seizure has been a long time coming and is only a drop in the ocean regarding the amount of drug trade in and around Armagh. Without detracting from this success on Tuesday morning, there is plenty of work still to do on the ground.
"The PSNI are determined to disrupt criminal activity, and anyone involved in the drug trade. However, they need assistance from the general public to ensure that these crimes are stopped."
The PSNI are encouraging the public to contact their local Neighbourhood Policing Team or the confidential telephone number on 0800 555 111.
Sign Up To Our Newsletter