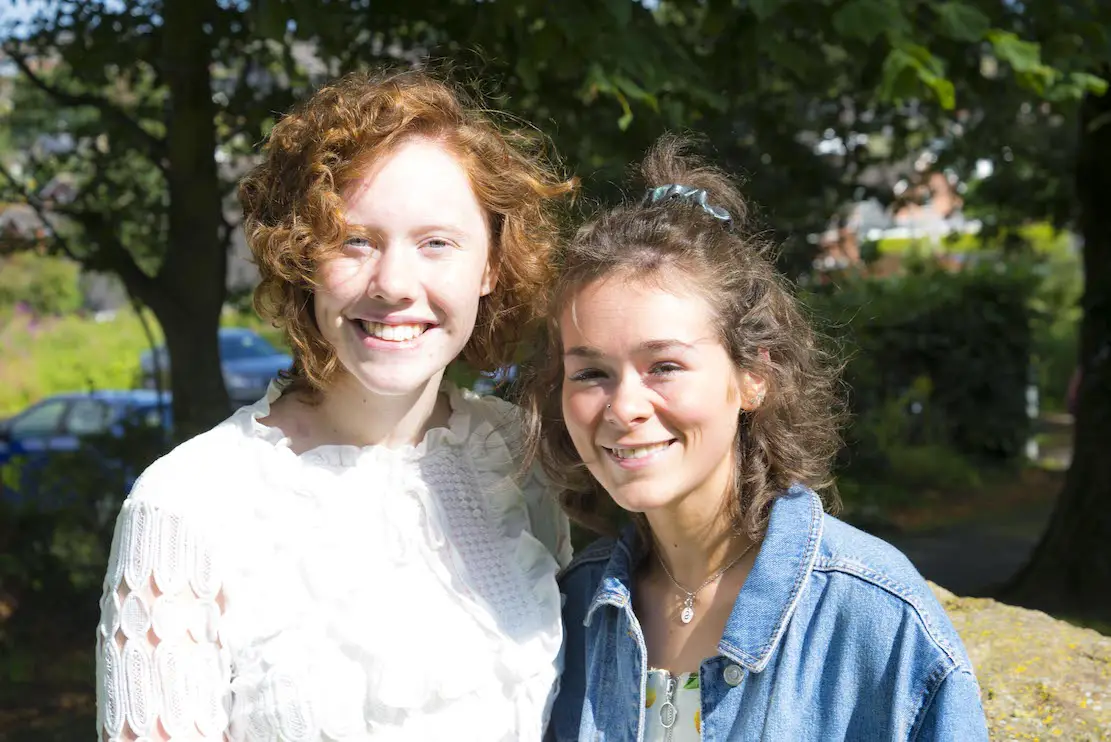 Two Saint Catherine's College Armagh pupils are celebrating surviving cancer and achieving top A-Level grades.
Sophie Doran and Aine Doyle were both diagnosed with cancer during the course of Sixth Form.
Despite battling gruelling medical treatments, both girls managed to continue their studies whilst seriously ill, securing no less than 7 A and A* grades between them!
Sophie (A* + 2As)) is off to study Social Work at QUB and Aine (4 As) to study Law with French either in Trinity College, Dublin or QUB, Belfast.
Principal of Saint Catherine's College, Mrs Noeleen Tiffney, watched on as these special pupils opened their results.
She said: "Sophie and Aine are an inspiration to everyone. They prove that in the midst of great adversity, success is still possible.
"We are so proud of what they have achieved."
Sign Up To Our Newsletter