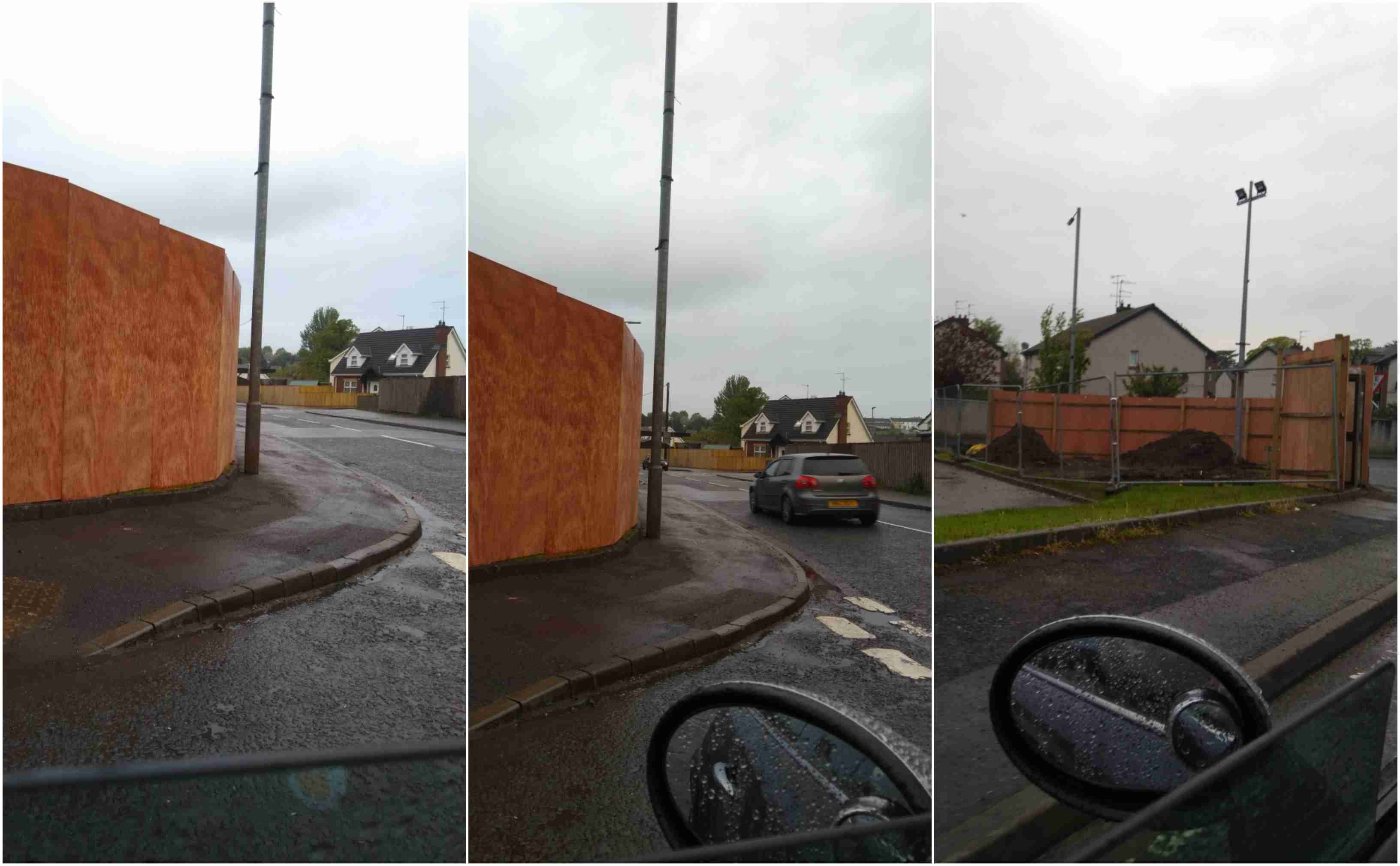 Concerns have been raised regarding the poor sight-line for motorists following the erection of a temporary fence at a busy Armagh junction.
Newly-elected city councillor Jackie Donnelly has met with the contractors currently carrying out work at the Umgola/Killyea Road junction.
The Sinn Féin representative says she has furthered concerns voiced by local residents about safety issues in that locality.
"The Civil Engineering Firm involved are placing a new sewage and new pipe line system in that vicinity," she explained.
"Temporary walls have been erected because of this work but these are causing concerns particularly about sight lines.
"Whilst I am assured that all works and measures being taken are perfectly legal, in my discussion with the contractors I once again reinforced with them the issues of concerns and the need to ensure that all safety measures need to be constantly reviewed as the work continues.
"I am content with receiving the assurance that this will happen."
Councillor Donnelly added: "The community realise that these works are essential, however I do hope that inconvenience to locals, pedestrians and motorists alike is kept to a minimum and I ask them to be patient during this time.
"I will continue to liaise with the Contractors, Roads and Water Service on a regular basis to receive updates on the works and responses to any issues I have raised on behalf of local residents."
Sign Up To Our Newsletter