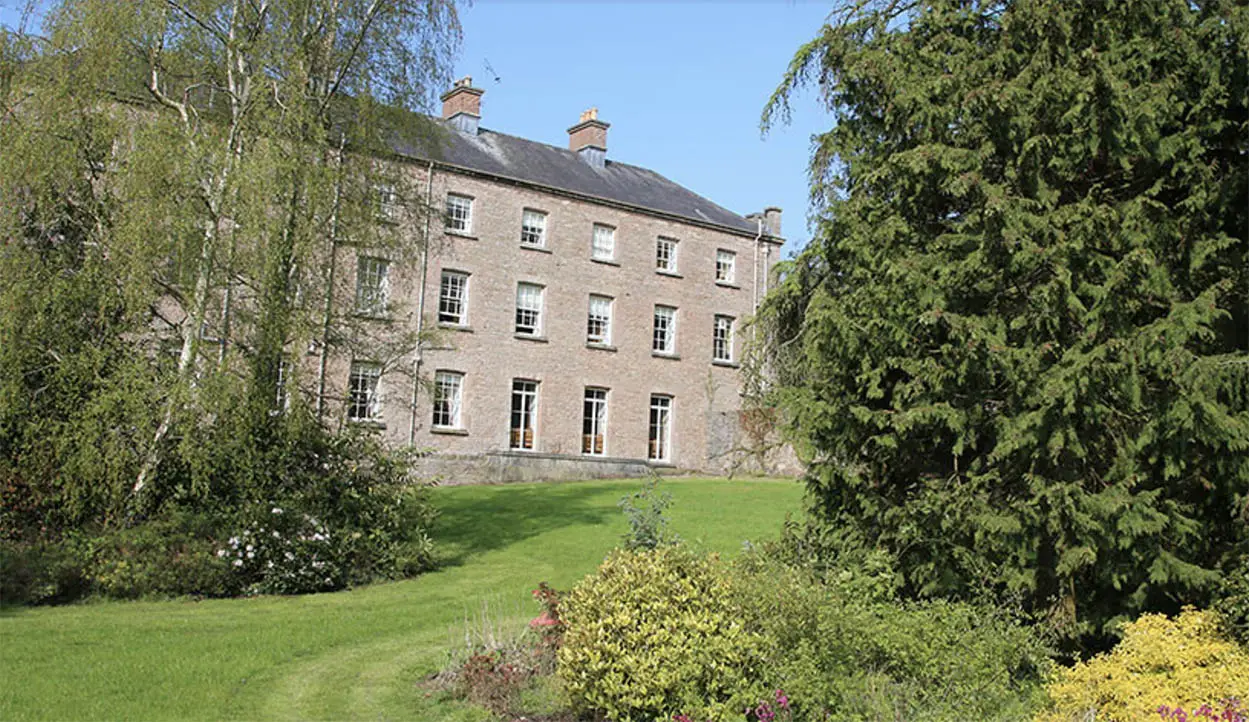 The Royal School in Armagh is built on a reputation synonymous with academia and success. Its Preparatory Department, sitting on the hill within the grounds of the historic academic institution, has something a little bit special about it too.
As a co-educational, non-denominational entity, the Royal School Prep admits both boys and girls of primary age, but with its intimate environment, its pupils get specialised teaching and more one-to-one time than most other primary schools.
Whilst providing an excellent education for 4-11 year olds in their purpose built facilities, they also enjoy the closeness in proximity of 'The Royal School Armagh' and all the senior school has to offer, including the use of the extensive sporting facilities, music and drama venues.
They will be opening up their doors for prospective pupils and their parents with an Open Day on Saturday, November 16 between 12-3pm.
Ahead of the Open Day Armagh I spoke to the School's Head Teacher, Dr Kirsten Carson-McClenaghan (pictured with pupils below), whose passion for her school is boundless.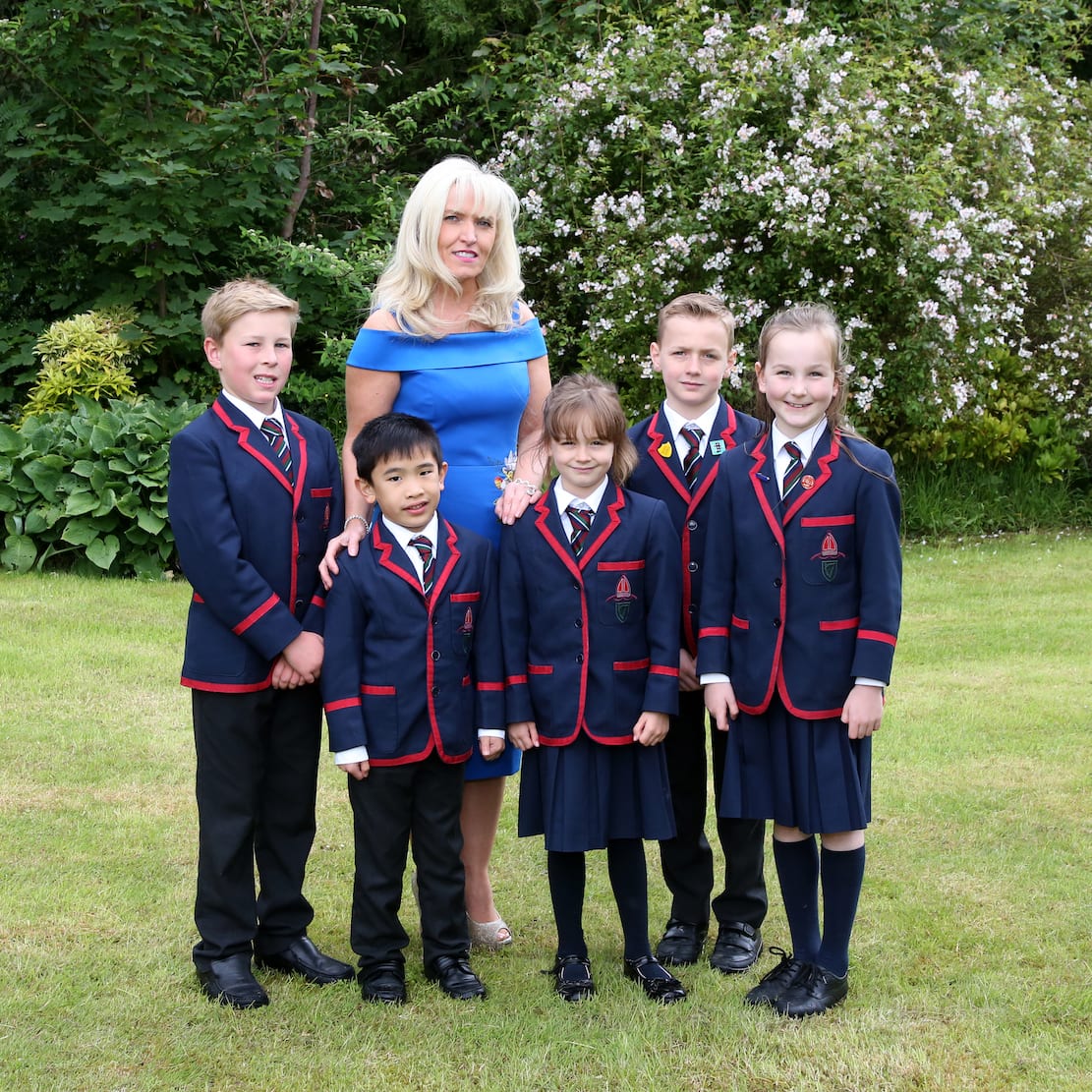 "The senior school is so well-known in Armagh and further afield but not many people realise there is a Preparatory School for primary age children and I want to change that," said Dr Carson-McClenaghan.
"Our enrolment facilitates small and intimate year group sizes and this allows our pupils to get that extra, one-to-one support. The department exudes that feeling of being part of a 'close family', we always welcome both new and past pupils into our 'Prep family.
"The talented staff actively encourage their pupils to display energy, flair, and confidence. They ensure that learning is fun, exciting and engaging. The supportive, inspiring environment is a key reason why the Prep children are confident, motivated and look forward to each school day.
"Anyone who spends time at this school can see the immense value it delivers and many parents, whose children maybe weren't with us from Primary One, admit they wish they'd have brought their children sooner."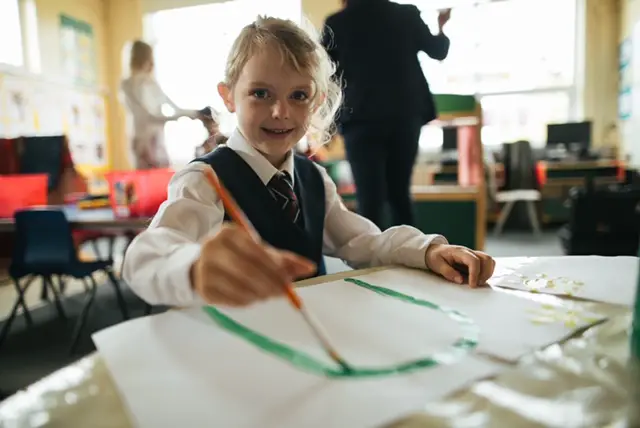 "For us, it's about letting people know what we do and how we do it. As the slogan on the gate says 'Less expensive than you think but more valuable than you know'."
The school delivers the Northern Ireland curriculum meticulously but it's the extras that it provides that sets this school apart.
"For example, our PE and music classes are taught by PE and music specialists from the senior school; our French and Spanish classes are delivered by native speaking language specialists.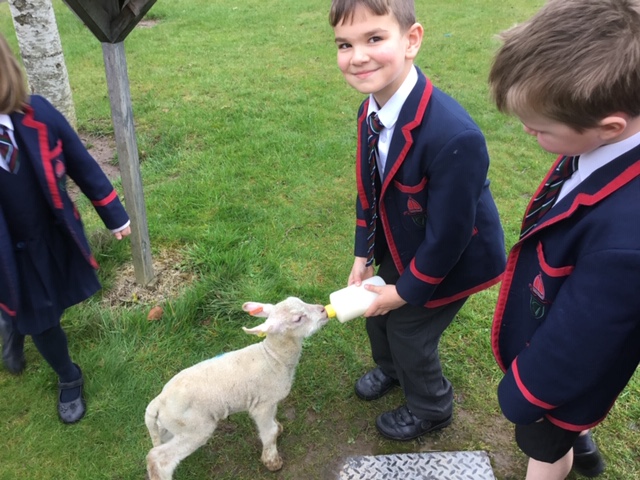 "We teach the core curriculum but then they have the specialised teaching as part of their fees. They have strategic preparation for the transfer test and it is made manageable to all pupils. On the sporting front, they play hockey, tennis, rugby and many other sports too.
"It is wonderful to see how every child in 2019 gained a place in their first choice of grammar school. Every P7 pupil sat the AQE test and  some also sat the GL test and all pupils were successful, what an amazing achievement."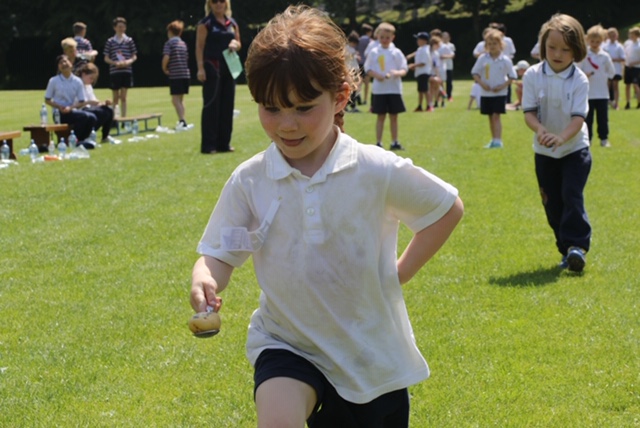 "We offer similar opportunities as every other school do but here you're part of a different environment, with much more one-to-one engagement."
Dr Carson-McClenaghan says it doesn't mean the school only enrols children who are all "high-fliers" academically but rather that staff work closely with each individual child to help them reach their highest achievable learning goals.
At The Royal School Prep, high academic expectations are complemented by the development of values and skills that give the children firm foundations for adult life.
Learning should be fun and they tailor the curriculum to make it interesting, exciting and relevant to young children.
Emphasis is placed upon building firm foundations and nurturing a love of learning.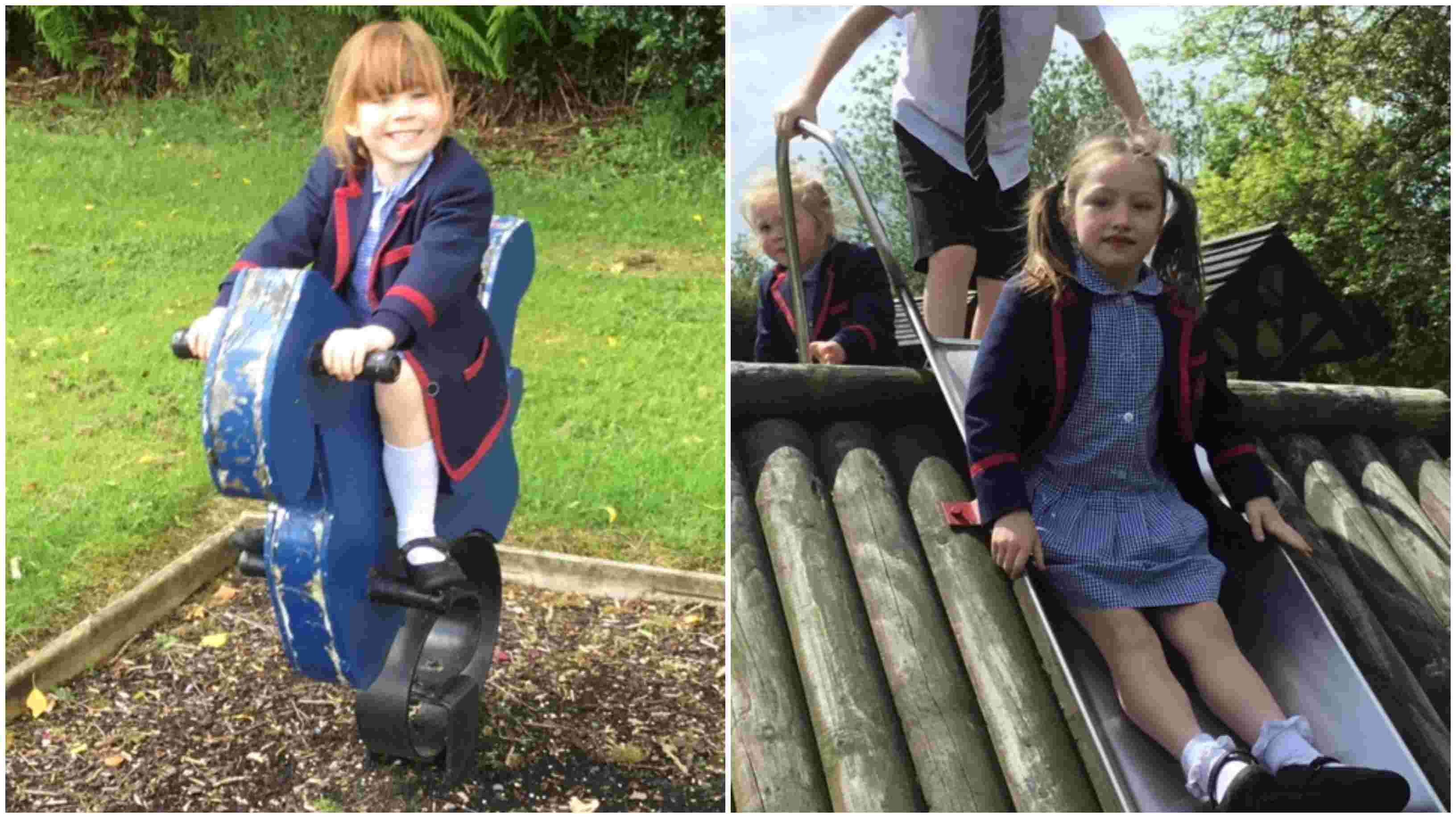 The School aims to inspire all pupils to do their best and to become more independent learners. To ensure all pupils achieve a genuine love of knowledge and a sense of personal achievement.
The curriculum is taught in small teaching groups and incorporates specialist tuition in Music, Languages, PE, Hockey, Games and Swimming.
The after-school curricular activities encourage the children to experience something new and widen their horizons. Not many children of primary age are offered the opportunity of visiting another country and the Prep embrace the chance to visit Paris each year with their friendship school.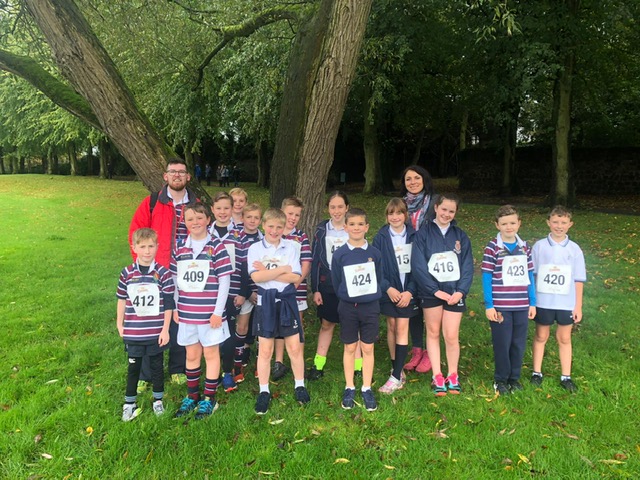 From primary one through to primary seven, you will find a caring atmosphere where the children are valued for who they are.
Everyone's happiness is considered essential in order for the children to make the most of the high quality education and opportunities on offer.
Life at 'RSA Prep' aims to provide a stimulating environment and exciting learning opportunities.
Dr Carson-McClenaghan added: "The well-being and all-round development of each pupil is our priority. We provide a caring, stimulating and safe environment in which expectations for all are high and where pupils are encouraged to develop tolerant, independent, confident and accomplished individuals.
"Under-pinning everything is recognising our responsibility in caring for your children. We hope that you see that care manifest itself through the happy, confident and independent children we have in our school."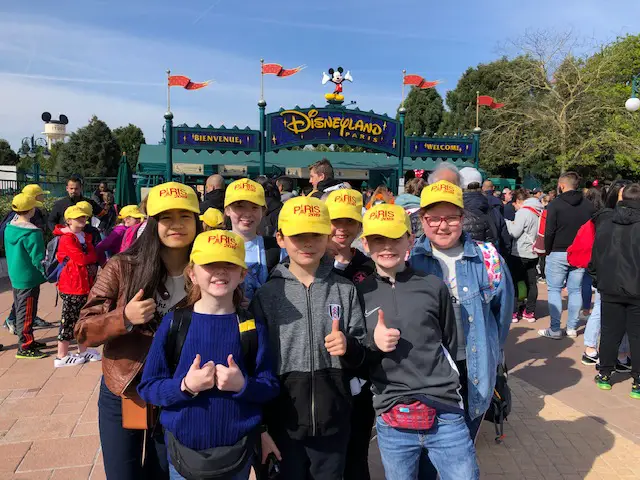 Dr Carson-McClenaghan added: "If you feel that your daughter or son would benefit from what we have to offer then please get in touch with us and we will happily offer you a taster day."
"There is no substitute to coming and finding out for yourself. We look forward to meeting you and showing you our wonderful school."
The School is hosting an Open Day on Saturday, November 16 between 12-3pm. For more information please contact the school: College Hill, Armagh, BT61 9DH, N. Ireland. Tel: (028) 37 522807; email: info@armaghroyalprep.co.uk
Click here to view the website.
April 2018 Inspection Report findings
'Throughout the department, there is an emphasis on developing independent thinking and learning and the children self- manage their learning in a mature way.'
'The teachers provide a stimulating learning environment.'
'The provision is characterised by the welcoming, child-centred culture and the good working relationships amongst the staff and children.'
'In conclusion, the preparatory department is meeting very effectively the educational and pastoral needs of the children.'
Sign Up To Our Newsletter