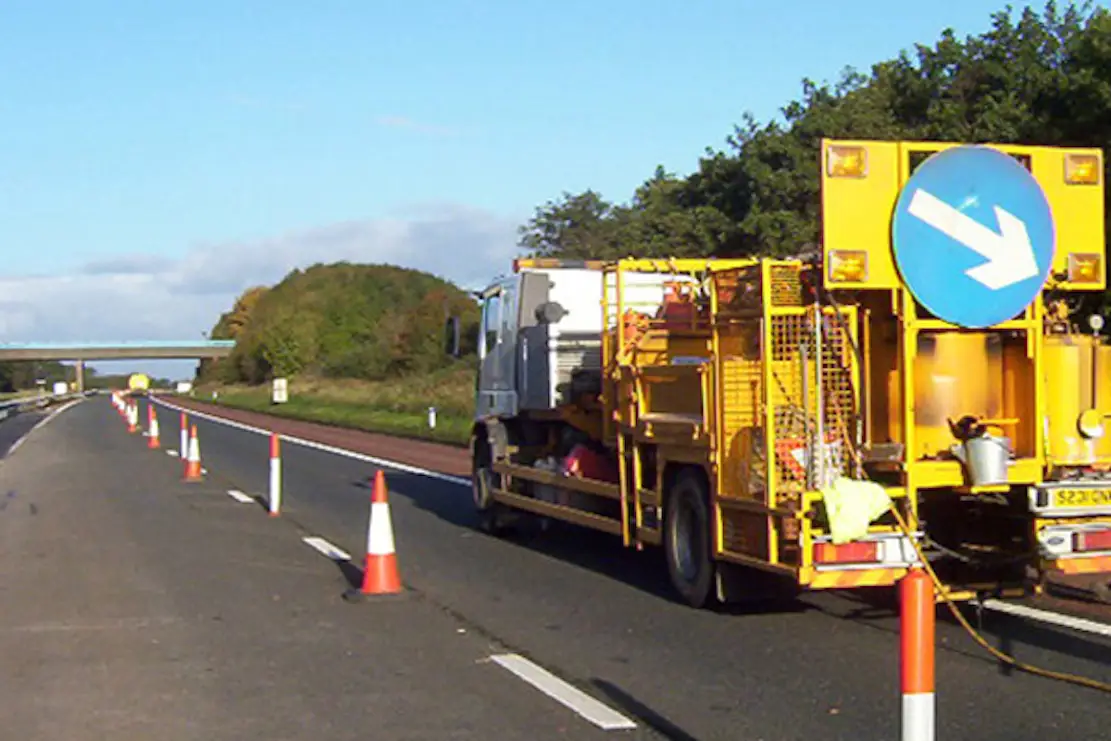 A lab testing facility for materials to be used by Roads Service across Northern Ireland looks set to be relocated from Armagh city to a new state-of-the-art development in Portadown.
Proposals have been brought forward for new staff facilities and testing operation at Carn, at a cost in excess of £1.75 million.
It is all part of a major investment which is being planned by the Department of Infrastructure.
And the three-fold application is due to be publicly advertised this week.
However, if approved, papers submitted to Armagh City, Banbridge and Craigavon Borough Council indicate big changes for the Armagh operation, which has been based in the city for almost 50 years.
The existing materials testing lab and 'spray bar' testing facility will be permanently closed at the DfI Armagh depot and will be on the move.
It would also lead to the permanent closure of other facilities in Ballymena and Enniskillen too.
A transport assessment form confirms additional traffic at the Craigavon site as it is the intention that the services currently undertaken at Armagh will be "relocated to the Carn site under this proposal".
According to the application, the proposed development will provide three different facilities on the DfI Roads Carn Depot site for Roads Division.
Facility A will provide laboratories, office and storage space for DfI Roads to test materials for road construction and maintenance.
The 620 sq metre testing lab – for bitumen, concrete and aggregate testing – and office development will be to accommodate 17 staff.
Methylene chloride used in the laboratory will be stored in two hundred storage containers to the rear.
These are existing structures located at DfI's roads depot in Armagh that will be "brought to site and installed on a new concrete base".
Facility B will provide new replacement welfare facilities for operations and maintenance staff, including staff showers, toilets, changing accommodation, canteen and training room. This will be for the 23 'industrial' staff based at the site already.

Facility C will take the form of the new spray bar testing building, that will provide "a safe testing environment for road maintenance vehicles fitted with a bitumen spray bar for road maintenance".
The transport assessment indicates that 75 parking spaces are currently available on site and will be "sufficient" to accommodate all "existing and additional vehicles".
The assessment paper adds: "The location of this site has been chosen due to its centralised location in Northern Ireland and its proximity to the motorway and major roads network.
"This maximises accessibility for the service vehicles which use this location as a base, the delivery vehicles which deposit samples at the lab and the bitumen spray lorries accessing the spray bar testing facility."
A report compiled for DfI by Construction and Procurement Delivery (CPD) reveals that it had conducted a detailed analysis of various sites in Northern Ireland and Carn was favoured due to its "location and range of development options".
The idea is to establish a laboratory and testing facility that is "fit for purpose in the long term".
The report states: "The existing laboratory in Armagh is cramped, with limited facilities for storing samples and relocating testing equipment.
"It is not able to meet the current demand for testing. Also, infrastructure and equipment within the labs needs updating to meet current health and safety requirements, including the spray bar testing equipment.
"In addition there is no direct access to the motorway and it is not suitable for relocating road machines and survey staff.
"Movement to a more central location would result in the permanent closure of the Ballymena, Enniskillen and Armagh laboratories.
"The closure of the Ballymena and Armagh laboratories would provide opportunities for these assets to be included into the rationalisation of estate project, allowing the Enniskillen laboratory to be released to improve the case to use Silverhill as a hub in the SIB depots and Warehouses project."
The existing facilities in Armagh have been in operation since the 1970s.
Four years ago, DfI underwent consolidation of lab facilities in Northern Ireland to the Ballynahonemore Road site.
The existing buildings are being described as being "at the end of their useable life" and in "need of major refurbishment" to meet required standards.
Any upgrade or refurbishment, it was noted, would require "substantial" investment and to "spend a large budget on a building which will remain a significant health and safety liability – based on the asbestos cladding – would be questionable in terms of best value for money".
The hope by DfI is to have secured planning approval by April of next year. Pre-consultation, going out to tender for work and other elements will need to be factored in.
But the intention – if all goes to plan – is to begin construction at Carn by the start of April 2021 with a view to the facilities being completed by the end of that year.
The application is now with ABC Council planners for consideration.
A Department for Infrastructure (DfI) spokesman said: "There are no plans to close the DfI Roads depot in Armagh.
"Subject to available funding, the plans are to relocate the laboratory services only to the site at Carn as it is a more central location with access to the motorway network that will continue to provide services across all of Northern Ireland.
"Other services such as Armagh Section Office activities, road maintenance, emergency response, plant maintenance and winter maintenance will continue to be provided by the Armagh depot."
Sign Up To Our Newsletter