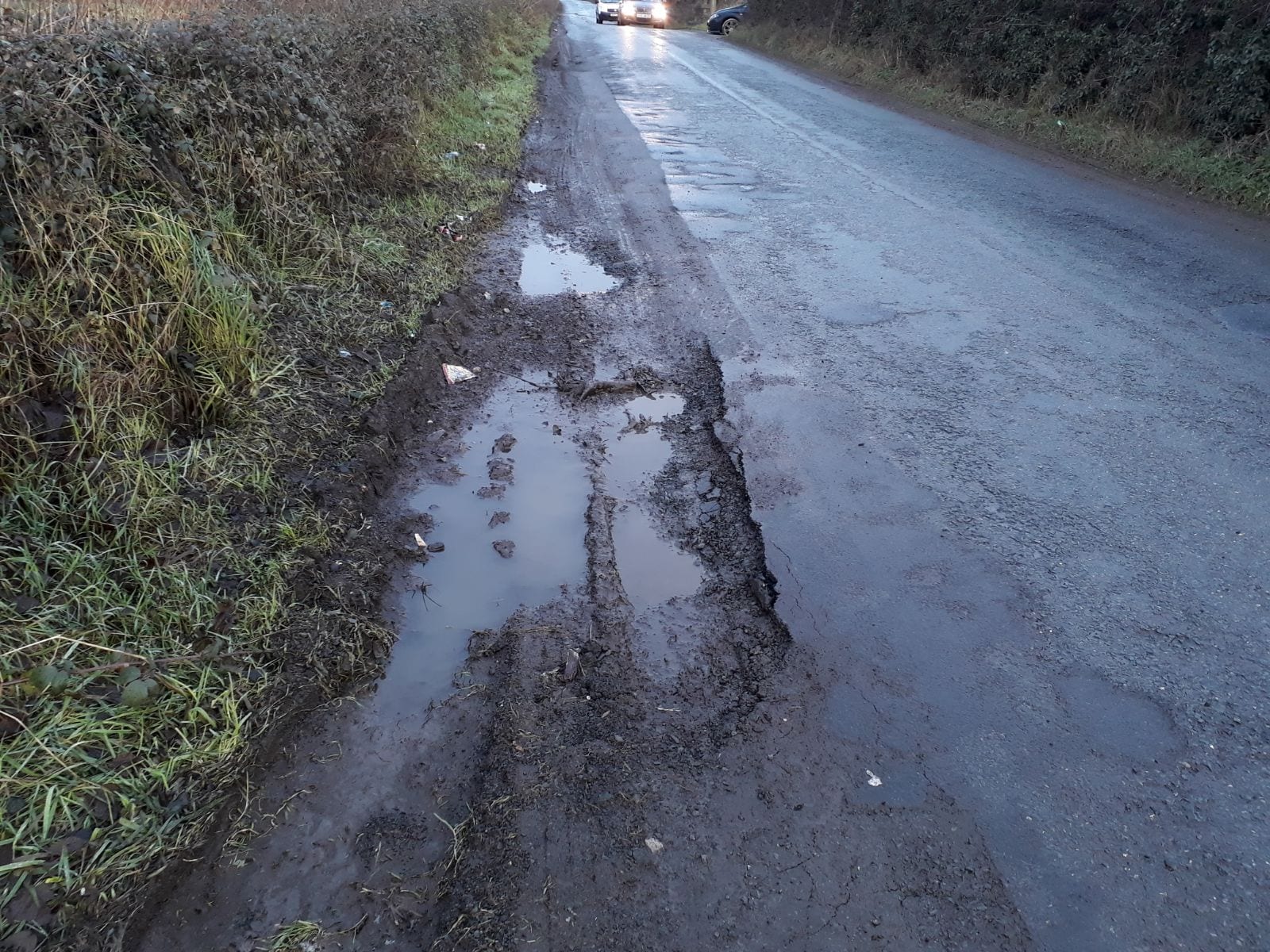 Fresh calls for "comprehensive resurfacing schemes" across the district have been made after recent and random works to repair potholes and defects.
The repair work which is ongoing has been welcomed.
But progress has been described as "painstakingly slow".
Newry and Armagh MLA Justin McNulty said comprehensive resurfacing schemes must now be rolled out by Transport NI as a follow on from "patching works".
"Recent works across Newry and Armagh by Transport NI to fill potholes and patch areas where there has been significant structural damage to roads has to be welcomed," said the SDLP representative.
"But it means nothing if the works are not followed up with resurfacing schemes.
"My offices have been inundated with calls from motorists and residents alike complaining about the state of our roads. We have been constantly passing through the various roads for repair and thankfully in the last number of weeks money has been released to allow those repairs to begin.
"But that just isn't enough. Those repaired potholes will just appear again if more works are not carried out.
"Furthermore, many of the roads which have been repaired are now like patchwork quilts of potholes that have been filled and those that have been passed over so they are in desperate need of resurfacing.
"Whilst some works have started in some areas, progress is painstakingly slow.
"Significant financial and manpower resources must be allocated to improvement and resurfacing schemes.
"People are rightly fed up with the damage to their cars and they just want to see the roads repaired.  Is this really too much to ask?"
Sign Up To Our Newsletter