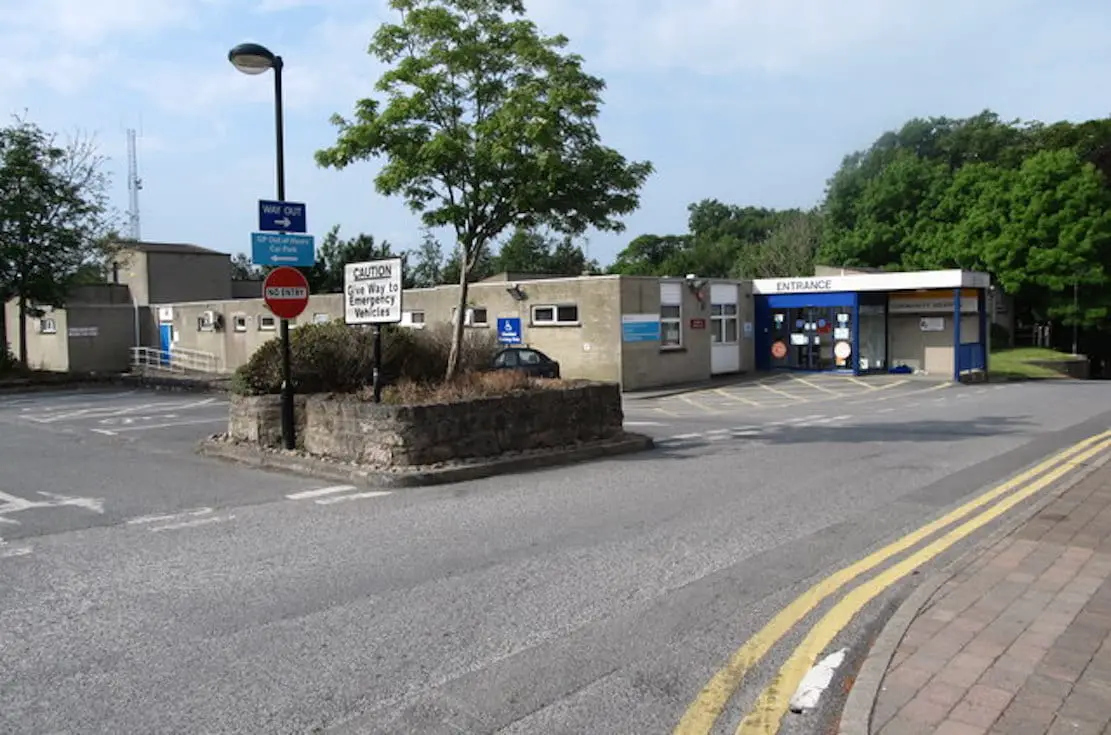 Further outpatient services have been removed from Armagh Community Hospital with health chiefs accused of downgrading by stealth a vital facility.
Following the loudly-lamented loss of the minor injuries unit – only ever intended to have been a 'temporary' closure – it can now be revealed the extent of the loss of other services from the Armagh hospital which have so far gone unreported.
Until now.
Audiology is the latest casualty from the Tower Hill site.
And a "lack of staff" is being blamed for the cessation.
Again, the Health Trust is saying that the service has been "temporarily suspended" and will reopen but it's an assurance which has been met with a degree of scepticism from some quarters.
For, in addition, it can be confirmed that opthalmology clinics also stopped back in September 2016 due to staffing issues around the availability of a consultant.
Correspondence seen by Armagh I from the office of the chief executive of the Southern Trust indicates a proposal to relocate all Ophthalmology Outpatients to Banbridge Polyclinic "mid this year" and there are "no plans to commence these clinics" again.
That means it will not be returning to Armagh – ever!
In addition, Ear, Nose and Throat was lost in December 2016 due to the retirement of a consultant.
ENT provides outpatient clinics on Craigavon, Daisy Hill, South Tyrone and Banbridge sites and the Trust explained in its correspondence that when the consultant ENT surgeon retired "we no longer had the staff to continue with the clinics in Armagh".
All of the information came in response to concerns raised by SDLP Newry and Armagh MLA Justin McNulty, who had written to the Trust demanding answers.
And he insists that the run down of services was done without being made public or going out to consultation.
Confirmation of the state of play has been given but there are assurances that audiology will return, despite the loss of other services.
The letter from the chief executive's office reveals: "I wish to reassure you that audiology services have not been removed from Armagh Community Hospital but temporarily suspended due to lack of audiology staff.
"The facilities had already been reported as they require some refurbishment work to bring them up to an acceptable standard. The current situation has resulted in Armagh patients waiting longer to be seen in audiology and this is unacceptable.
"Therefore patients are being offered the next available appointment at an alternative site of their choice. This is in keeping with Trust policy for the allocation of appointments.
"I understand the difficulties that some patients may have due to the additional travel required to go to other sites and the costs associated with this. The Trust does offer a domiciliary Sservice for patients who are unable to travel. This can be organised via a GP who initially needs to verify the need for a home visit.
"Also some patients with poor mobility may require additional assistance and they can arrange an ambulance via their GP.
"We are currently progressing with a request for accommodation and refurbishment as well as further recruitment of staff and we hope to have the Armagh Community Hospital Audiology Services back fully operational as soon as possible."
Mr McNulty has called for the "urgent reinstatement" of audiology and warned against the continud dilution of services locally.
He slammed what he described as an "apparent 'It's only Armagh, it'll do rightly' attitude" and said the Community Hospital was a vital service which should be restored to previous levels and now "downgraded by stealth".
"The hospital offers many outpatient services closer to local communities and the venue is very popular with staff and patients alike," said Mr McNulty.
"In recent weeks I was contacted by constituents who raised concerns that a number of the services they had normally received in Armagh had been ended without any prior notice.
"What's more, not only were the services suspended or stopped without notice but there was no public consultation. No note was circulated in the press or to public representatives as would be normal practice.
"This is wholly inadequate and I raised the issue directly with the chief executive of the Southern Health and Social Care Trust seeking answers."
The SDLP representatives is sceptical at the response indicating 'normal service will resume' in relation to audiology.
He added: "I am acutely aware that the minor injuries unit was and continues to be 'temporarily closed' at this same location in Armagh and there is no sign of efforts being made to reopen that facility.
"This service cannot be allowed to go down the same route, I find it very concerning and want to see this reinstated as soon as is practicably possible.
"The Trust currently provides this service across its sites in Craigavon, Dungannon and Newry so there is no reason why staff cannot be organised to rotate around the services.
"In addition to this the Trust advised that the facilities had been reported as requiring refurbishment to bring them up to an acceptable standard.
"I want to see this investment happen as a priority and will be raising this issue again with the chief executive when we meet in the coming days."
He also insisted it was high time the Community Hosptial was "invested in and improved" in terms of the range of outpatient services.
Said Mr McMcNulty: "In recent years we have other services, such as Ear, Nose and Throat, ended in Armagh following the retirement of a consultant. I cannot understand why it is acceptable to just end a service because of staff shortages or because someone retires.
"This would not be acceptable in any other area and I for one won't accept this apparent 'It's only Armagh, it'll do rightly' attitude which seems to be creeping in.
"At a time when our Emergency Departments and acute hospital sites are under severe pressure, surely it makes sense to 'decentralise' and locate services in the community closer to the patients and not to drag them back to the acute site."
Sign Up To Our Newsletter