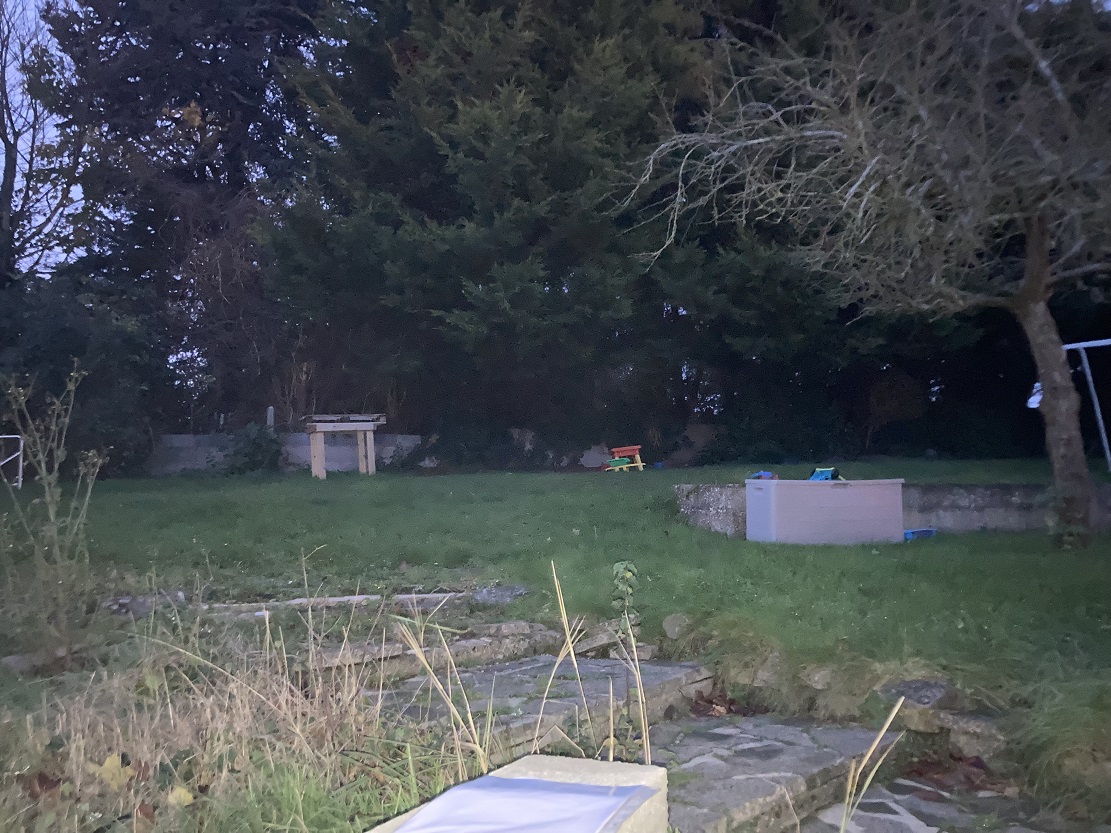 A group of Armagh residents say they are appalled at plans to build 10 new houses on land in Lisanally Lane and will be strongly opposing them.
The residents, including those from nearby Alexander Crescent, have written letters of objection to planners at Armagh City, Banbridge and Craigavon Borough Council.
They have expressed their concerns that the proposed development will overshadow their homes, devalue them and impact negatively on wildlife and their quality of life, as well as leading to an increase in traffic.
The site, at 91 Lisanally Lane, is  currently occupied by one house and a large garden.
Under the plans, this would be replaced by a mix of detached and semi-detached homes which the residents claim are "out of character" with the surrounding neighbourhood.
The woman who lives in the house which is due to be demolished claims she didn't know anything about the plans until she was informed by neighbours and saw the story on Armagh I.
Another resident, who was among a group who spoke to Armagh I this week, lives in a B listed gate lodge dating back back to 1845. It adjoins the proposed site and used to belong to Lord Lonsdale.
An original wall still runs down to what was his summer residence and is now occupied by Southern Regional College (SRC).
She said the plan will adversely affect the character and setting of her home and will have a detrimental effect on her privacy.
She added it will also be destructive to a diverse range of bird and wildlife, with the "irreversible, devastating loss of a 100-year-old orchard and established meadow" and that it will also interrupt the historic skyline of the two cathedrals.
One couple said they were "shocked and saddened" to learn of the plans. They are worried about increased congestion as the small residential area is already catering for a number of schools, a day centre, youth club and car business.
"One of the reasons we moved here was because of where the house was. You are just surrounded by greenery," they said.
Another woman, who has recently bought and refurbished her home, said that if the plan goes ahead, some of the new houses will be looking down directly on her house and garden.
There will be five houses along where our boundary is," she added. "We chose our house because of the peace and quiet and the privacy."
Another resident said she was worried about the congestion and the safety issues of more traffic using the road, especially for children and elderly pedestrians.
The proposed development, which is close to the City of Armagh High and Lisanally Special Schools, has been lodged in the names of Derek and William Turbitt.
It would also see the construction and provision of internal access roads, car parking spaces, associated site works and landscaping.
A spokesperson for the council said: "Armagh City, Banbridge and Craigavon Borough Council has received this application and is currently processing it."
Sign Up To Our Newsletter