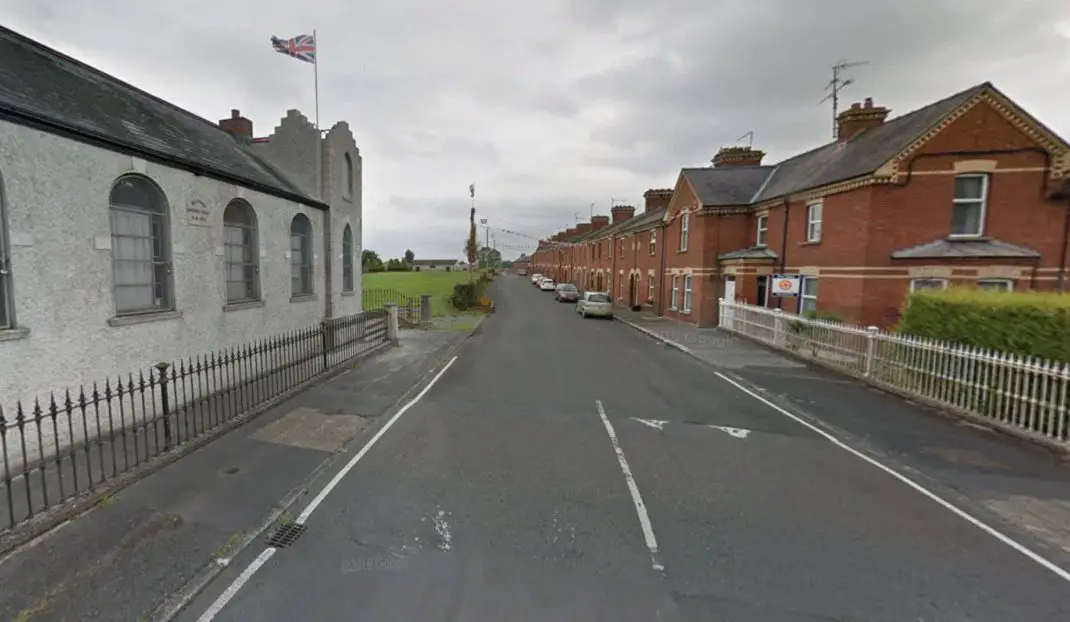 Controversial plans to built 22 new houses in Milford – which have to date brought in over 20 objections – have been re-advertised.
The application was lodged almost two years ago, in December 2018, by Paul Paynter.
He hopes to construct the 22 new houses on lands stretching between Monaghan Road and Monaghan Street in Milford.
The development proposed would be of a mix of types and comprise a total of 20 semi-detached homes – of three or four bedrooms – as well as two four-bedroom detached houses.
The proposals would also require demolition of outbuildings at 1A Monaghan Street and that forms part of the application.
The amended plan is being re-advertised and is with Armagh City, Banbridge and Craigavon Borough Council for consideration.
During the public consultation process on the original application, a total of 26 objections and one letter of support were received.
The support has come from the Milford Christian Fellowship.
It wrote to ABC Council and in collective correspondence advised: "After studying the application for the said houses, we, as a church, confirm that the application does not in anyway impact negatively on the parking requirements, as we have our own parking facilities around our building."
However, numerous other objections have also been lodged, including from the Milford Community Development Association and Milford Orange Hall, however, the local planning office has recently received correspondence from the representatives of Milford Orange Hall advising that they no longer object to the proposal*.
The association, through its chairman Stephen Hyde, informs council that the plans had been discussed at a committee meeting earlier this year.
Concerns were raised about the number of exits on to Monaghan Street*.
They also expressed concerns at the potential for "vehicle lights shining into facing windows of Monaghan Street" and claimed that "with all the exits and footpath the parking for existing residents has been removed and this will cause congestion in the street".
What was described as an "inadequate sewerage system" was also cited as grounds for objection, as well as "reduced parking available, parking which was obtained through previous funding to widen the road."
The letter to council adds: "The development will be a defining development, given its prominent location on the main Armagh-Monaghan Road, setting the impression of the village for passing traffic. The development should have a positive image of the village.
"As a community association we are aware that this area was zoned in the very old Area Plan as a site for housing and that a housing development will happen on the site.
"We as an association are not opposed to the development but would want it to add to the village, enhancing and supporting its character."
A local resident who also made known views to council said there would be "no parking availability for residents of Monaghan Street on Monaghan street" and insisted there is "too much traffic on the street as it is".
They said Monaghan street was "not wide enough for traffic", adding that the development would block their view of the countryside and "will cause a shadow in my house".
Yet another local resident objected to "the amount of traffic this will cause" and continued: "When I look out my windows upstairs, I don't want to see into other people's back yards. This will destroy the scenery from these houses.
"Milford will become a separate town and not a village."
Meanwhile, correspondence on behalf of the applicant says the site is currently used as an animal paddock as part of a farm, in essence private lands not currently accessible to the public and sharing no public amenity value.
He points to the application site as having "always been considered a development site in the Armagh Area Plan (2004)".
The applicant states: "The scale and density of the proposal is in keeping with the density of development in the neighbouring area.
"Adequate provision has been made for private amenity space and car parking to serve the development.
"The proposed development will result in a quality residential environment in an area where predominant land use is residential.
"As the proposal complies with all relevant local and regional planning policies and guidance, planning permission should be granted."
Officials will now consider the re-advertised plans before making a recommendation to go to before ABC Council's planning committee for consideration.
*An earlier version of this article quoted a reduction to three road exits, however, plans have since been amended to two road exits. The Article was further updated to confirm Milford Orange Hall no longer object to the proposal. 
Newsletter
Sign up for our weekly newsletter here.