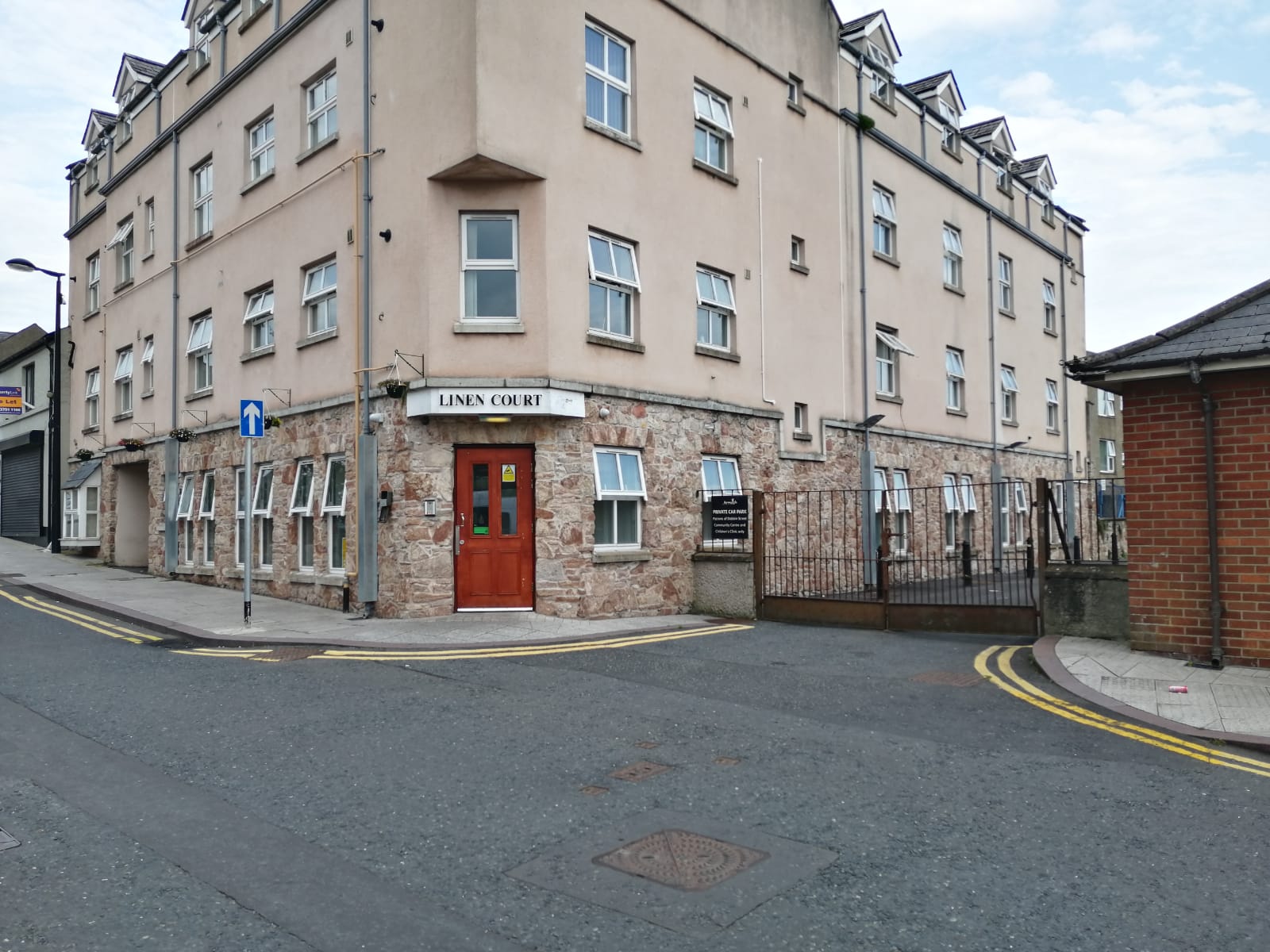 An Armagh man who absconded from his hostel bail address because he didn't like the people he was expected to associate with, previously applied to change residence on the basis his grandmother had died, which turned out to be untrue.
Laurence McVeigh, of Linenhall Street, is currently facing two sets of charges, one relating to driving offences and the other for breaching a Restraining Order
Having failed to appear at Dungannon Magistrates' Court last month and with the 24-year-old's whereabouts unknown District Judge Michael Ranaghan issued an arrest warrant.
After extensive searches police located McVeigh at his current partner's address where it emerged, he had cut off his electronic tag.
Objecting to bail, an officer from the specialist police unit monitoring McVeigh, explained he was released on bail in February to the Armagh hostel, but absconded shortly after, evading detection until his arrest.
Prior to this McVeigh made a number of applications to vary his bail address, one purportedly relating to the death of his grandmother, however checks with undertakers found no record of this.
An address was put forward for a weekend variation but the occupant was unaware of the application and not willing to have McVeigh at her home.
The latest address for release is understood to be McVeigh's current partner who has a young child and where he was arrested.
"We do not deem this appropriate due to the defendant's offending history and the presence of a child," said the detective.
"He has been unable to adhere to bail conditions and there is no way to monitor him in the community. He has 78 previous convictions, including an assault on his ex-partner who is considered vulnerable and at high risk of domestic violence. The Restraining Order breach charge relates to her. There have been 11 bail breaches since 2020, four arrest warrants, two previous restraining order breaches and two non-molestation order breaches, all relating to the same victim."
A defence lawyer told the court McVeigh displays immaturity and "wanted to get out of that hostel because he was subject to others in his peer group there abusing alcohol and drugs".
He added: "He got frustrated and went to his new partner's address. She took him in and there has been no further offending while there. She is a professional lady who has a calming effect on my client."
Arguing the presence of the new partner's child should not bar McVeigh from release to her address, the defence stressed: "There is no suggestion of any violence or offending in relation to children. It is conceded he has a previous record for a domestic matter which he admitted. He also admits cutting the tag off and knows he shouldn't have done it, but his reason was he wanted to get out of that hostel. He accepts he sought bail variations out of desperation to get out of that hostel.
"My client doesn't want to offend. It's poor decision-making."
Throwing out the application, Judge Ranaghan remarked: "Very shortly after being released on bail the defendant left his address and was effectively on the run from police for a month. There's a history of failing to comply with conditions. I'm not satisfied he is a suitable candidate for bail."
McVeigh was ordered to appear again by video-link later this month.
Sign Up To Our Newsletter