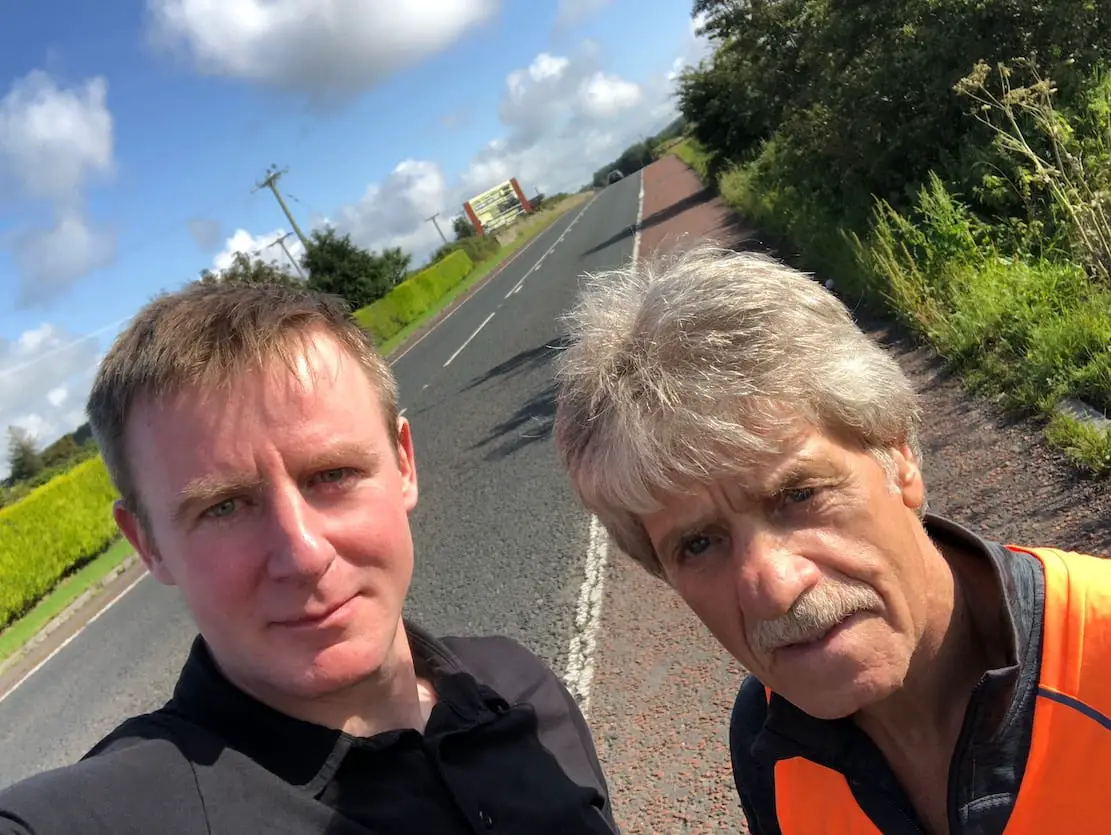 Tom McGrath is no ordinary man.
The Fermanagh-born, former addict, and now transformed endurance runner, is simply a man like no other.
In 1977 – a day after he married his wife Mena Monaghan, Tom set off on a run across the United States; from New York to San Francisco.
Fifty-three hellish days later and a crossing across the Golden Gate bridge, Tom had set a world record in a city he was told by a judge never to return to. The reason for that was drink-related.
This week he crossed the border in Co Armagh as part of his 100-mile run, a run he says, is to make a difference.
"I'm inspired by the work of Jigsaw – The National Centre for Youth Mental Health and wanted to support them by raising money.
"I myself have battled my demons through addiction and I have had my fair share of low times.
"Reaching 70 years old, this might be my last chance to raise addiction awareness through my gift of running.
"The more people that know about Jigsaw – The National Centre for Youth Mental Health, the greater their impact."
Earlier this week, Justin McNulty MLA caught up with Tom, who is scheduled to arrive onto the pitch at half time in the Dublin versus Mayo All Ireland semi-final later today (Saturday)/
"It was an honour to meet Tom McGrath who is fondly known as "The Black Sheep" and who is legend of endurance running," said Mr McNulty.
"Tom previously held the world record for the fastest crossing of the United States from New York to San Francisco in 53 days, running on average an incredible 57 miles per day. He perhaps was the stimulus for the character Forest Gump's trek across the United States!
"Fermanagh born, Tom is an inspirational man and has overcome his own struggles with his addiction to alcohol to positively support so many worthy causes over the last 40 years, raising hundreds of thousands of dollars for charities in both Ireland and in his adopted home in America.
"In recognition of his charity work, Tom received the Jefferson award sponsored by Jacqueline Kennedy Onassis for representing New York State for Charity Services.
"Well done to "The Black Sheep" and I hope he goes the distance and receives all the support he deserves fundraising for the great cause of helping young people across Ireland facing mental health difficulties."
Sign Up To Our Newsletter