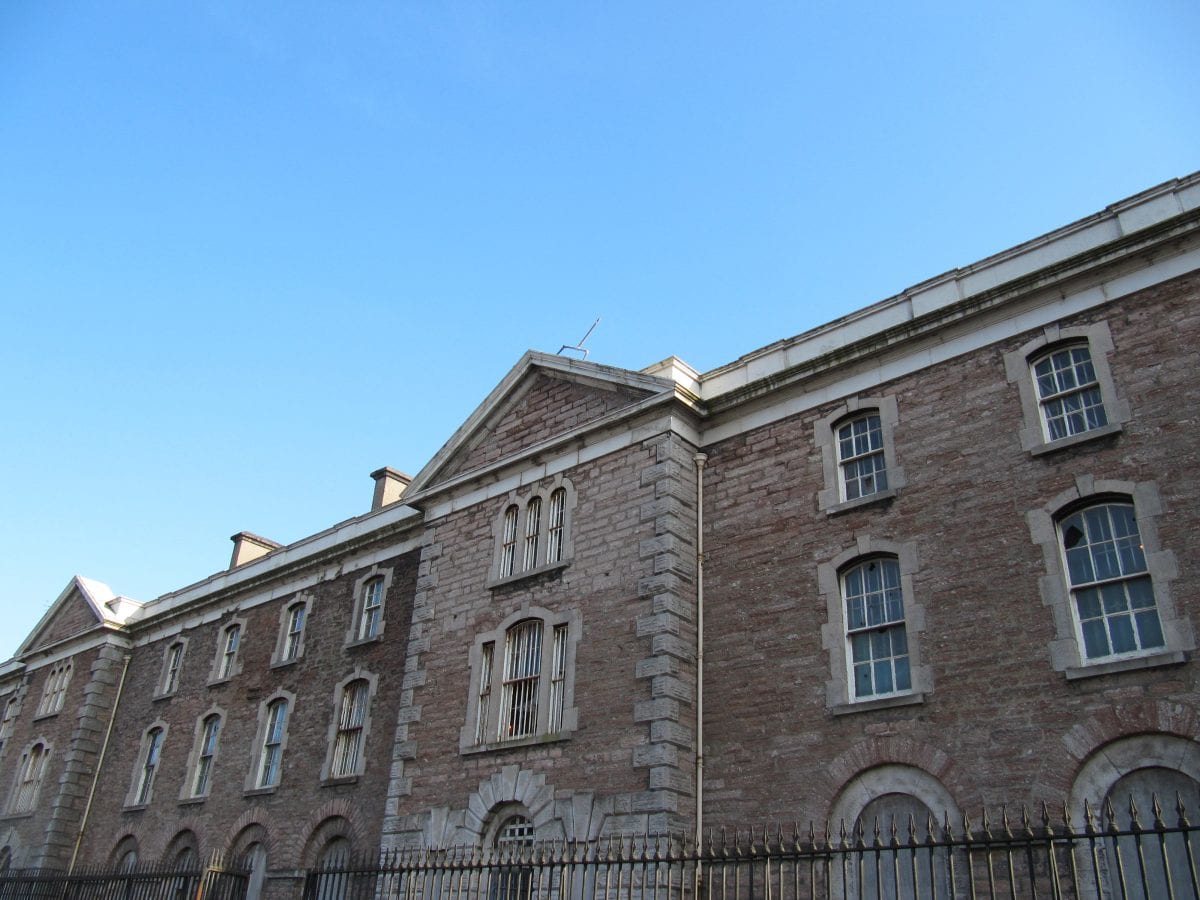 An Armagh city councillor says the borough prides itself in "best value rates" following increase of 2.48% was agreed at Council earlier this week. 
The rise – which will mean an average increase for householders of around 25p a week or £11.77 over the year – was passed at a meeting at Craigavon Civic Centre on Tuesday evening.
Armagh Ulster Unionist councillor Sam Nicholson stated the decision was part of "a long-term strategy".
That long-term strategy includes several ambitious capital projects, such as the long-mooted Armagh Gaol hotel (pictured) – a renewed priority following the resolution of Stormont.
Speaking to Armagh I, councillor Nicholson, explained how the figure came about.
"The reality is, there was a series of estimate working groups and different numbers were discussed, along with discussions on how to be economically sustainable," he said.
"There was a high number and a lower number; there was a party which argued for the lower number but in order to do that they were going to take more money out of the reserves."
Armagh I understands the ABC Council currently has reserves of around £29million – £10million of which is ring-fenced for certain projects, and £8million must be kept in reserve by law.
It is understood Council dipped in and took £200,000 to aid with the rate figure.
Councillor Nicholson argued one thing that was at the forefront of thoughts was the financial woes of Causeway, Coasts and Glens Council, saying that you cannot just "clear out your reserves".
Earlier this month, Causeway, Coasts and Glens Council confirmed it was £68.7m in debt with rates increases of up to 10% being discussed there.
Councillor Nicholson confirmed that two numbers had been arrived at in Council – an increase of 2.78% or one of 2.48%.
He said: "The 2.78 was agreed by every party at the Rates and Estimates Working Group, but I have to say, some [councillors] were not great attenders at those groups.
"So in order to accommodate, we came to a compromise, but I think you will find that if you look at the rates across Northern Ireland we are in the bottom half."
The Armagh councillor stated there are "outside budgetary pressures which are on us as a Council" and that Council has a "very ambitious capital plan", which includes the aforementioned gaol hotel and ongoing work on the new leisure centre in Craigavon.
"We like to pride ourselves on best value rates and the best services for the level of rates people are paying," he added.
Councillor Nicholson was at pains to point out that commercial rates – a bone of contention with business owners up and down the country – go towards regional government and not local council, a common misconception.
"I think people don't know that, I know I have found that knocking on doors," he stated.
The new rate struck by ABC Council does not include the regional rate, which has yet to be struck by Stormont. Finalised bills will be calculated after both figures have been rubber-stamped.
Alliance councillor Eoin Tennyson said the rate struck would "minimises the burden on householders".
"Alliance is committed to providing value for money for ratepayers," he said.
"After months of scrutiny, and with careful financial management, we are pleased that Council has agreed a rate which minimises the burden on householders and businesses whilst ensuring frontline services are adequately resourced and investment in the borough can continue.
"Council has an ambitious programme for the year ahead including major public realm works in Banbridge and Dromore, heritage regeneration schemes in Lurgan and Armagh, and the rollout of the Play Strategy.
"We look forward to delivering on these projects and will continue to work to identify opportunities for transformation and efficiency to ensure we keep rates to a minimum in the years ahead."
The DUP had said it had argued for a lower rate and proposed such at committee but "did not receive the support across the chamber".
Sign Up To Our Newsletter