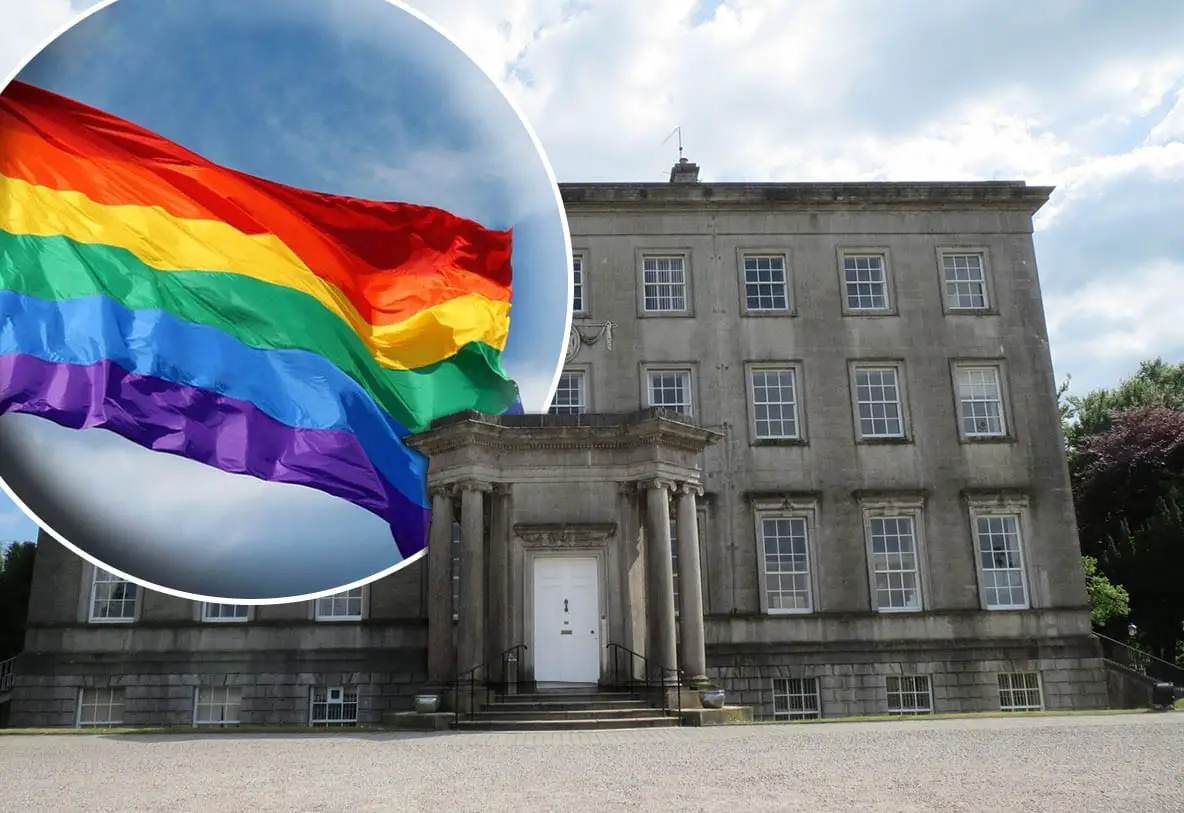 The rainbow flag will fly from civic buildings in the borough for Pride Day next month.
The move comes after a notice of motion was passed at Armagh City, Banbridge and Craigavon Borough Council's monthly meeting on Monday.
As Armagh I reported earlier this evening, councillors were asked to agree that the flag be flown at the Palace in Armagh, as well as Craigavon Civic Centre and Banbridge Civic Building on Saturday, August 4 for Pride Day.
The motion – brought in the name of councillor Darren McNally and seconded by Liam Mackle – urged all councillors to recognise the role of LGBTQ+ people living within the borough.
Afterwards, Cllr McNally welcomed the approval of the motion, which "passed albeit with opposition from some very negative quarters".
He described it as a "small gesture but very symbolic".
The motion approved at the meeting read: "This Council commends the recent statements by the main Party Leaders at Stormont on behalf of their parties supporting the value of and acceptance LGBTQ+ citizens.
"Therefore, this council recognises and values the contribution LGBTQ+ citizens make to the Armagh City, Banbridge and Craigavon Borough.
"However, this council is concerned about the recent number of hate incidents within this borough towards our LGBTQ+ citizens which is at odds with our commitments in fostering good relations and a strong united community as part of 'Together: Building a United Community' strategy.
"To show our support and commitment to our LGBTQ+ citizens throughout this borough and to send a clear message that all forms of hate crime towards our LGBTQ+ citizens are unacceptable, this council will support Pride Week 30th July – 5th August and fly the rainbow flag at Craigavon Civic Centre, Banbridge Civic Building and Palace Demesne on Pride Day (4th August)."
Sign Up To Our Newsletter