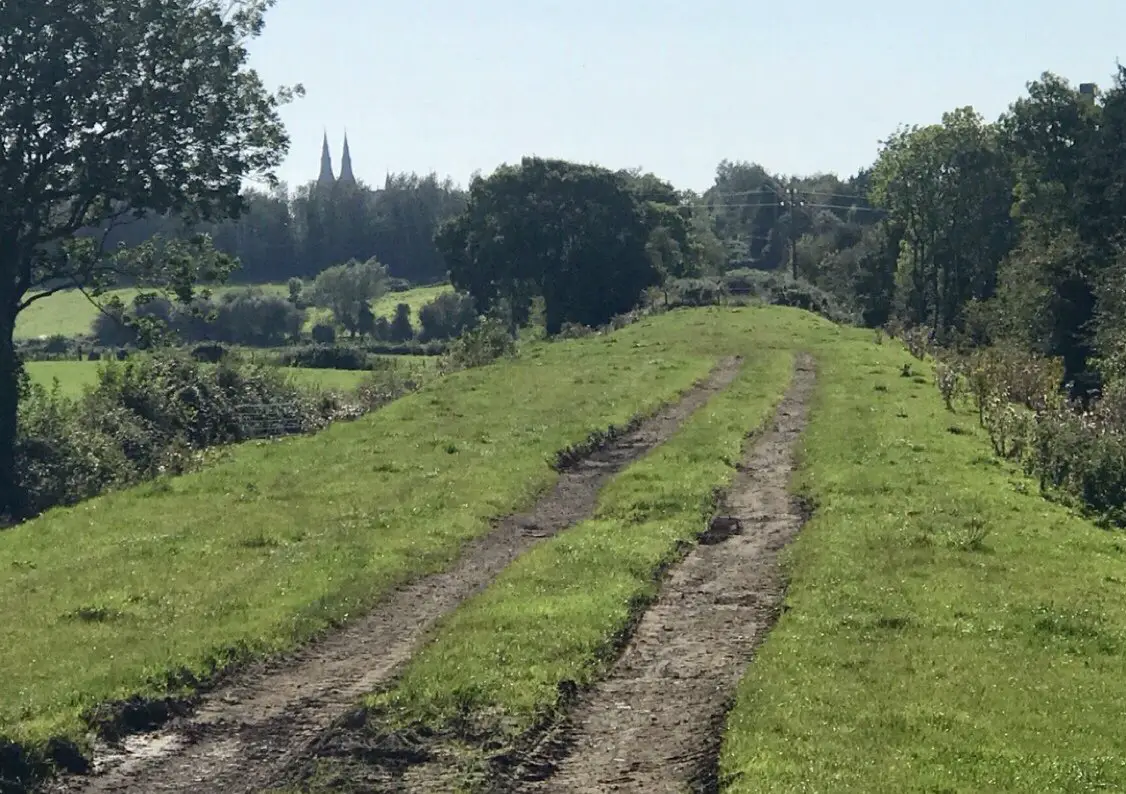 A Council committee set up to breathe new life into the Armagh to Portadown railway line 18 months ago has met just twice since.
In April last year, less than a month before local council elections, a motion was tabled to establish a working group in a bid to seek funding for a feasibility study into re-instating the 10 miles of railway, following its closure in 1957.
But Armagh I understands that group met only once after an initial get together following the local elections in May 2018.
Derek Smyth, from the Portadown and Armagh Railway Society (PARS), says he wants to keep the pressure on but has questioned the Council's appetite for the project.
"The information we have been given is that there is no indication of a positive path forward on it," explained Mr Smyth.
"We need to get this working group back and give a bit of traction on this motion which was brought forward before council last year.
"In the meantime, we as a group are not sitting on our hands; there has been interest from Armagh councillor Garath Keating, who had questions surrounding the route the rail would take and has been very positive to date."
Mr Smyth says the group are working, gathering information and photographs to have something to present to the working group when it is back up and running.
"We have people crying out for something to be done, to reduce the climate change impact, and this project will be a way of getting people out of cars and using rail."
But Mr Smyth says it's an uphill task when "we have no government and a Council which does not seem to be interested."
He added: "We want to work with Council to do this but we need to the forum in which to do this, which is something we have not been afforded."
Armagh I contacted UUP councillor Jim Speers, who is the Chair of the working group, but got no reply.
However, at Monday night's Council meeting councillor Speers addressed the issue.
"I got two calls last week with regards to this [working group] and I decided to raise it here tonight," he said.
"It was the decision of this Council to help reinstate and recreate this mode of transport."
However, councillor Speers said he was concerned with the "credibility of this Council".
"When a group with this interest, knowledge and commitment to an issue, such as the railway, we need to treat that with respect and endeavour to work with them.
"I have been approached by many people and at times I am at a loss to answer their questions. This is a matter of our own credibility."
The Chief Executive, Roger Wilson, noted councillor Speers' concerns and said he will chase it up.
At the time, councillors called for the Railway's Working Group to engage with the Department of Infrastructure and to establish the costs for a feasibility study and to seek, in partnership with the department, funding opportunities to deliver the feasibility study.
The working group would also consider other issues relating to the railway infrastructure across the borough.
Council agreed that those issues are resolved and brought through the appropriate committee for action.
To date, there have been no committee discussions on these issues.
The Council have been approached for comment.
Sign Up To Our Newsletter