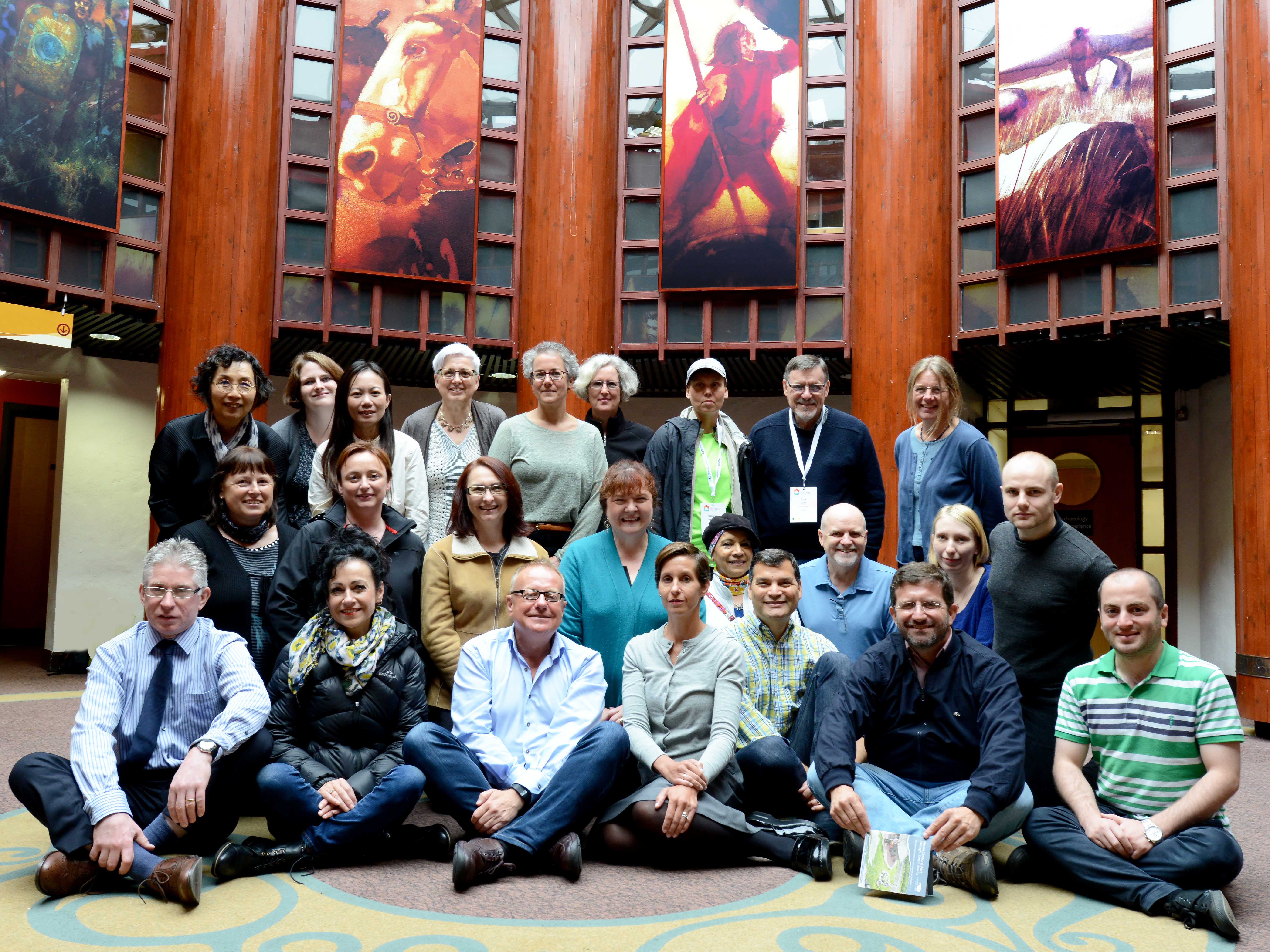 The biggest housing conference ever to come to Northern Ireland began yesterday (Tuesday) with a study tour by dozens of delegates to Armagh.
The European Network for Housing Research (ENHR) 2016 conference has been organised by Professor Paddy Gray, of the Ulster University, who led the visit to his home city.
Professor Gray is quick to speak of his pride in Armagh, having grown up in Daires Willows, one of the original pre-fab areas affectionately known as 'Tin Town'.
Housing researchers from across Europe viewed an award-winning housing restoration scheme in Castle Street, Armagh during their visit.
They also had a walking tour around the city and visited Navan Fort, having been welcomed to Armagh by Lord Mayor Garath Keating.

Professor Gray said: "I am delighted that ENHR has agreed to have its annual conference in Northern Ireland for the first time.
"The conference is taking place in Belfast with visits to Derry and Armagh. Conference delegates are keen to see the excellent work that the Housing Executive and Housing Associations have done over the past 45 years, particularly in times of great difficulty, to transform housing conditions across the Province.
"They are also keen to witness at first hand the quality of management and how these organisations are working with communities to improve the quality of life and provide the necessary support for the most vulnerable.
"At a time when our social housing is still highly segregated they will witness the great work that goes on within and between communities."
Read more news:
£3.3 million committed to tackle potholes on roads in Southern Division
Sign Up To Our Newsletter