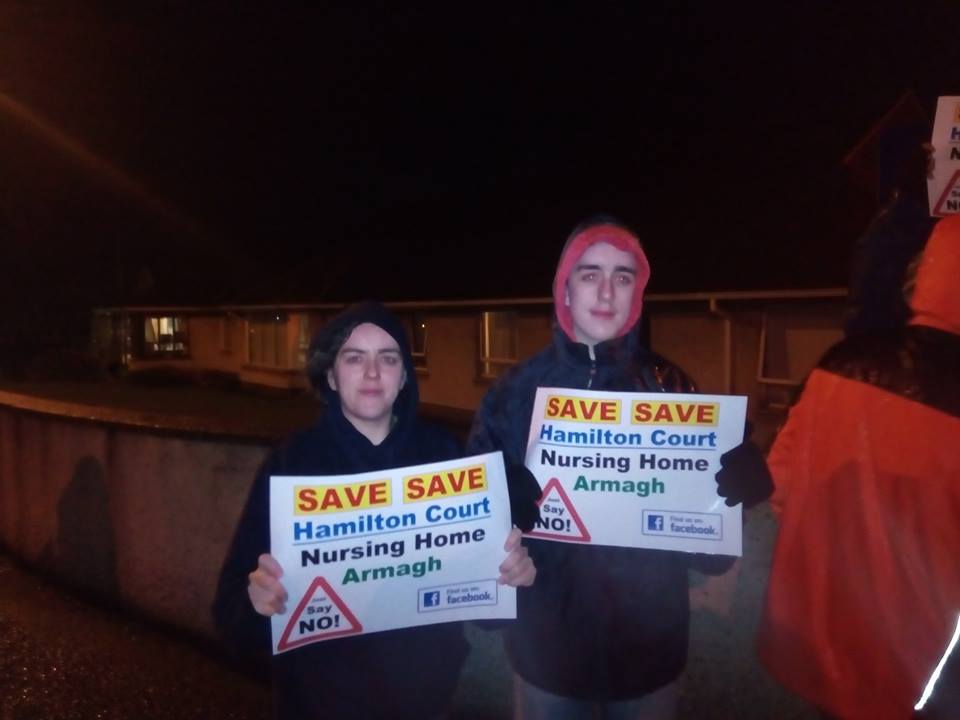 Fourteen hardened souls gathered in the gale force winds and pelting rain this evening as they demanded the threat of closure be lifted from Hamilton Court Care Home.
In bitter conditions, they clutched placards reading 'Save Hamilton Court Care Home Armagh' and 'Just Say No'.
The home, at Hamiltonsbawn Road, is one of seven announced recently for closure by the troubled Four Seasons Health Care group.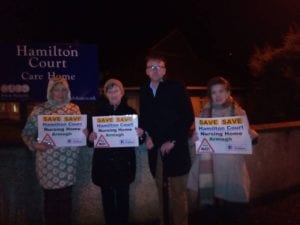 And despite confirmation that discussions were at an advanced stage in relation to the possible takeover of two – Oakridge in Ballynahinch and Antrim Care Home – sadly there has been no such indication in relation to Armagh.
It, and four others, remain under threat.
As Armagh I reported this week, the first of the 31 residents had already left the home.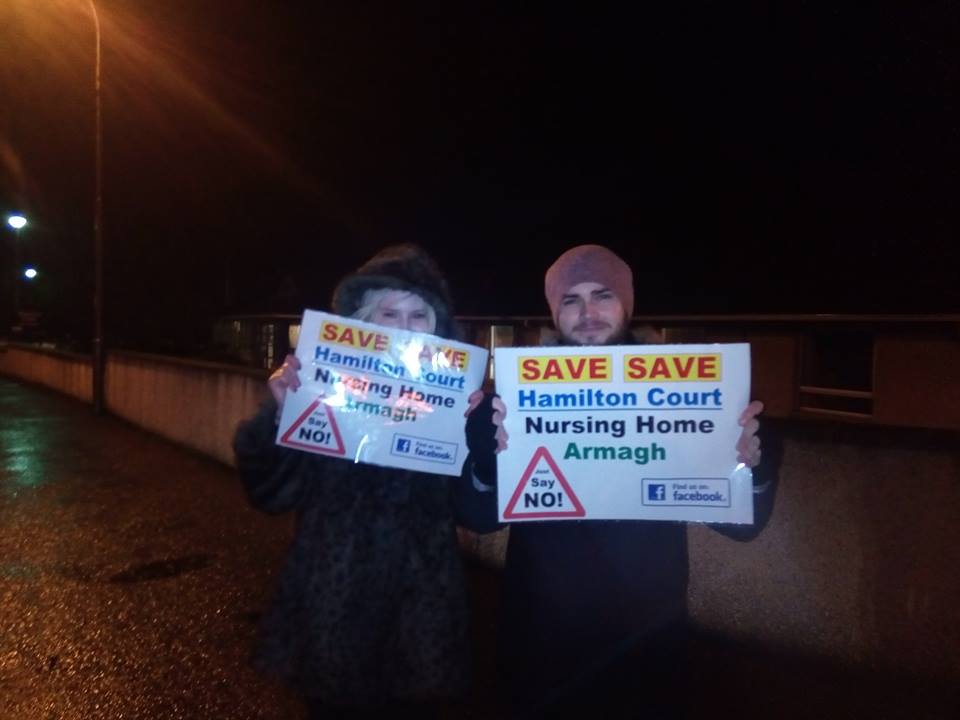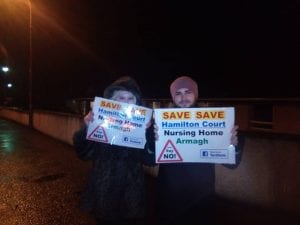 The home employs 54 staff who face losing their jobs, although there have been attempts in the Assembly to seek reassurances of alternative employment within other care facility settings.
But the organisers were tonight delighted with the response and are already planning a second roadside protest this Monday night, December 7, again at 5pm.
The determination is palpable among all connected with Hamilton Court.
A spokesperson told Armagh I the protest had gone "surprisingly well" given the weather conditions.
He said: "We had at least 14 standing on the corner waving signs, trying to get the passing motorists to toot in support.
"One woman, whose relative is in the home, said that her mother now doesn't have a voice so she was there to speak on her behalf."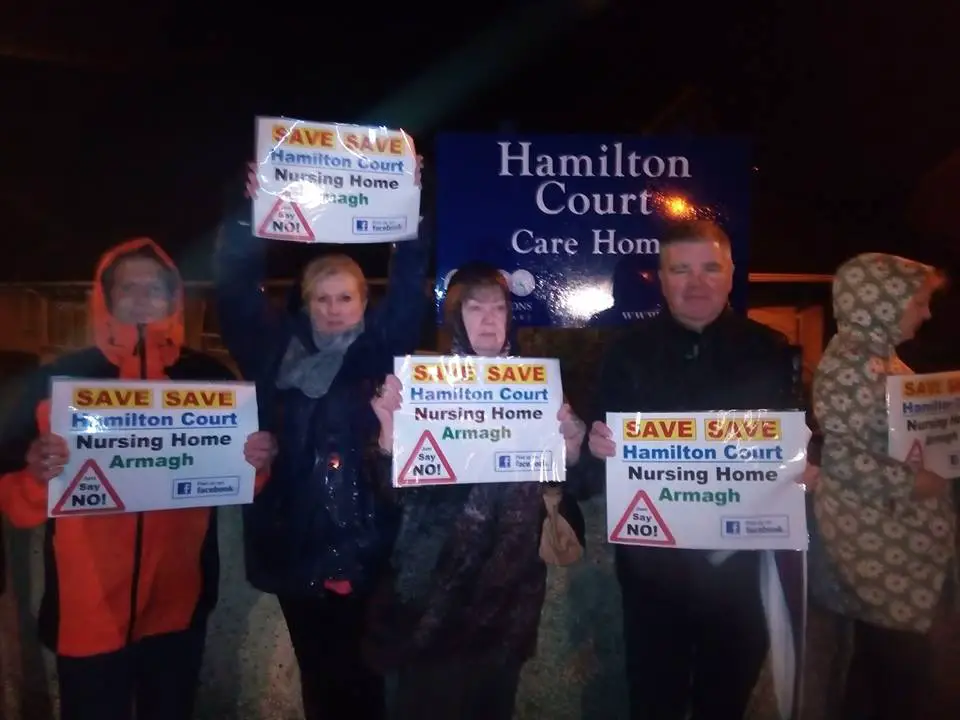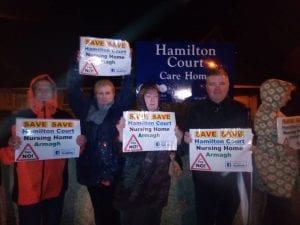 Two local political representatives turned out to stand side by side with the Armagh home supporters.
Sinn Fein Newry and Armagh MLA Cathal Boylan and Ulster Unionist Councillor Sam Nicholson have been thanked for coming along to help highlight the plight of staff and residents and for showing solidarity.
"These elected representatives have both promised to do all they can for us and we would like to thank them," said the spokesperson. "My heart soared when I saw them."
He said the families, staff and residents would continue to keep up the momentum, and urged relatives not to move their relatives from Hamilton Court.
"Us few stand for many," he added. "We stand together and will not give up and we will not fail our loved ones.
"We are determined more now than ever."
We at Armagh I would like to express and offer our own personal support and solidarity with those involved in trying to save this excellent care home from closure.
Keep up with the campaign and show your support by visiting: https://www.facebook.com/Save-Hamilton-Court-Nursing-Home-Armagh-1490415187932325/?fref=photo
Read more news:
Police urge vigilance after burglaries in Markethill and Armagh this week
Old Fruitfield filling station earmarked for new fast food ventures
Charity match tribute to young friends who died in summer road tragedy
Teenage boy (14) assaulted at Armagh bus station
County Armagh filling station targeted twice in less than a month
Appeal for information following death of 56-year-old man in RTC
Sign Up To Our Newsletter