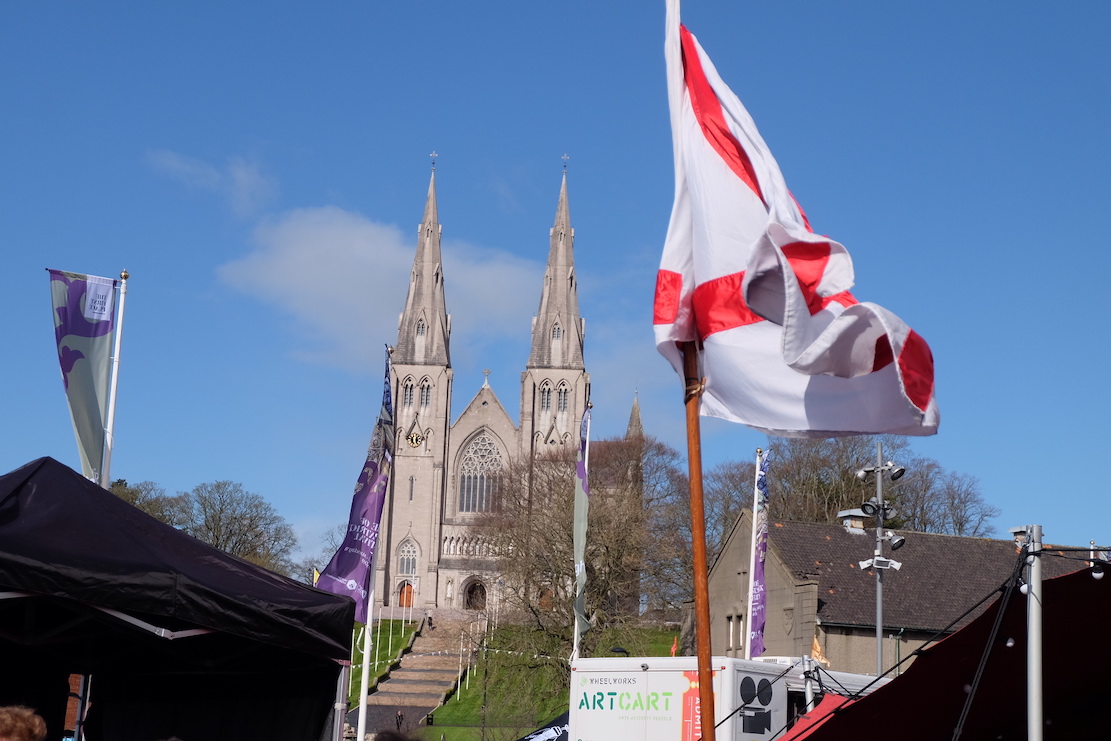 A proposed St Patrick's Day event in Armagh has been cancelled following the extension of lockdown restrictions announced by the Executive on Thursday.
In January, the Northern Ireland Executive confirmed restrictions were to be extended until March 5; on Thursday that was again extended again until April 1.
A review will be held on March 18 – a day after St Patrick's Day.
A St Patrick's Day Celebrations Committee had planned on an unconventional alternative to the parade, with a very first community-based cavalcade, to make its way through the streets and estates of the city.
However, those plans have now been shelved.
A spokesperson for the Committee commented: "In light of Thursday evenings' announcement, that Covid-19 restrictions have now been extended to April 1, the St. Patrick's Day Celebrations Committee have met and decided that in keeping with the letter and spirit of the latest public health advice, that no parade activities will take place this year.
"It will of course mean that we will not be a community event to mark St. Patrick's Day this year, but we would encourage people to mark it with some sort of decoration at their own homes.
"Some flags, a bit of bunting or both, will go some way to brightening the day up. We will just have to wait until 2022 to have a parade."
Sign Up To Our Newsletter