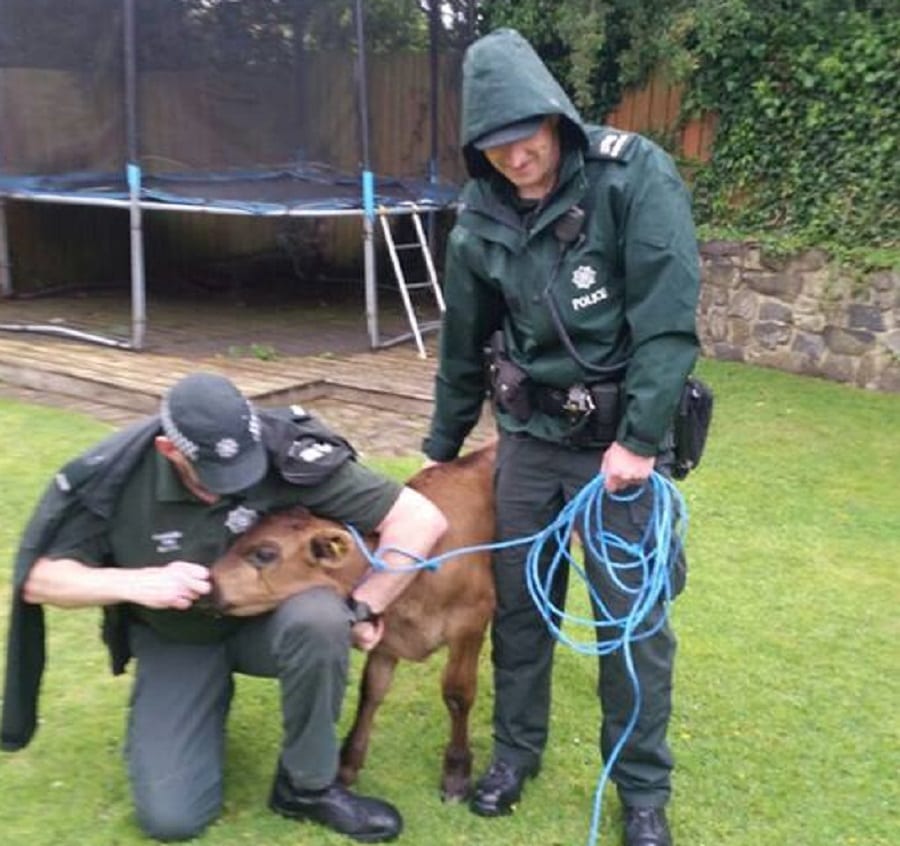 A 'dramatic' police pursuit in Armagh on Sunday afternoon ended with the apprehension of an on-the-run calf.
The fugitive hoofed it across the fields before escaping the confines of the regular pasturing site on the Portadown Road, forcing the PSNI into swift action.
And that they did despite inclement weather conditions.
A relieved police spokesperson said: "Local Tactical Support Group officers in Armagh had a slightly more unusual task yesterday when they responded to a report of a calf on the loose.
"Not to be outdone, a foot pursuit occurred in the rain and the calf was eventually reunited with its farmer.
"No stinger or police helicopter was needed on this occasion."
All's well that ends well.
Sign Up To Our Newsletter