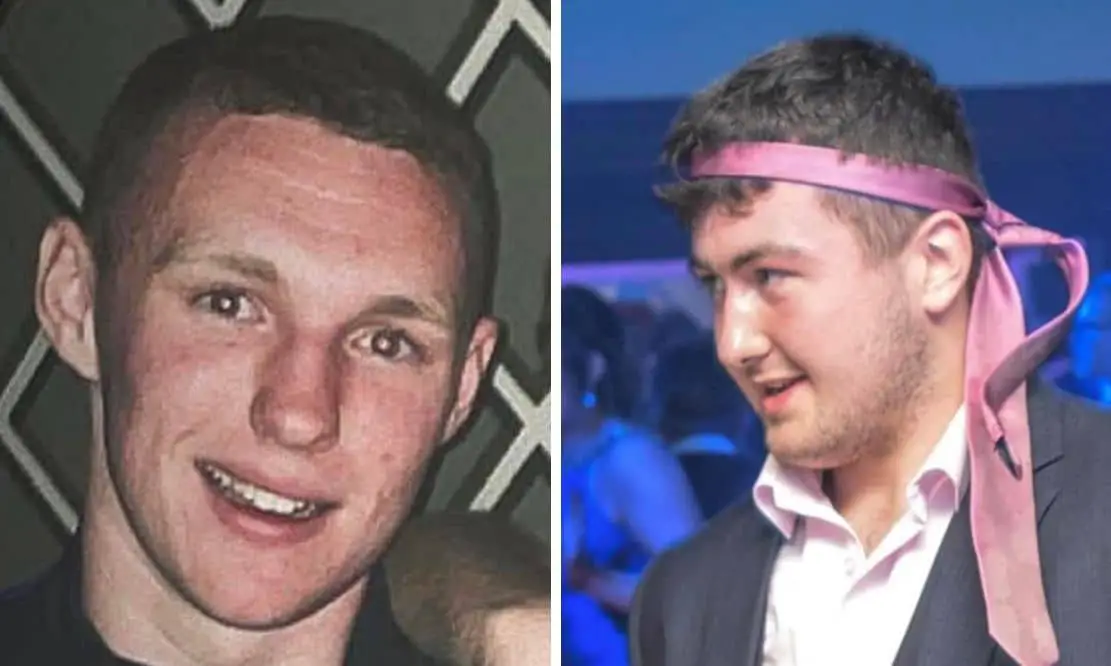 Road deaths in Northern Ireland have increased on last year, the PSNI have said as they issue an appeal for motorists to drive safely.
Sixteen people have already lost their lives on Northern Ireland's roads this year. That is six more deaths compared to the same time period last year.
Eight of those people killed in road-traffic collisions were pedestrians.
The appeal comes at the end of a devastating week on County Armagh's roads.
On Sunday, April 16, teenager Glen Montgomery died following a single-vehicle road-traffic collision on the Moy Road in Portadown.
On the same day, 19-year-old Ben Gillis from Tandragee was involved in a road-traffic collision on the Marlacoo Road outside Armagh.
Ben passed away in hospital on Wednesday evening and laid to rest on Sunday.
Chief Superintendent Sam Donaldson said: "I am asking everyone to stop and think about this figure for a moment. These figures are not just statistics. Every time you hear about a fatal or serious collision on the news, there is a family, a circle of friends, a community plunged into mourning.
"Many more people have suffered serious and sometime life-changing injuries," he added.
The Chief Superintendent continued: "With longer hours of daylight, more people are out and about, pedestrians, cyclists and all other road users. It's also a busy time for farms, with more agricultural machinery on the move.  So it is critically important that everyone refocuses their attention on road safety.
"Road users should keep an eye out for increased numbers of pedestrians using or crossing roads, particularly close to parks and leisure amenities, in addition to junctions and bus stops and in particular, on rural roads, day and night.
"Pedestrians must pay attention to their environment, whether that means not getting distracted by friends or mobile devices, or being especially careful when walking on country roads by walking against the traffic flow and by wearing highly visible clothing.
"With the longer hours of daylight, we are also seeing greater numbers of motorcyclists returning to the roads. Bikers should ensure their machines and safety equipment are in good working order and that they ride defensively. In addition, drivers need to be alert to the presence of motorcyclists using the road network, particularly when emerging from and turning into junctions."
He added: "All other road users, particularly those using country roads, need to ensure they drive at an appropriate speed to give them enough time to react to any slower moving agricultural vehicles, pay particular attention to width markings and any signals. Please take extra care and patience to reduce risk by not making dangerous overtaking manoeuvres.
"We all share the responsibility to prevent deaths and serious injuries on our roads. Never drive after drinking or taking drugs; drive with greater care and attention; always wear a seatbelt and never use mobile phones while driving.
"Given the recent number of pedestrian deaths, my appeal in particular is to look after yourselves, look after pedestrians and look after others."
The Chief Superintendent also issued a range of tips for pedestrians and motorists to help increase road safety.
If you're a pedestrian on the roads:
Stick to the footpaths and parts of the road designed for those on foot
Try to cross the road where there are pedestrian crossings, traffic lights and other means to slow traffic
If you're heading home after a night out, arrange a lift or call a taxi
Avoid walking on the roads in darkness, especially country roads – if you must, wear something highly visible and walk against the flow of traffic
If you're a driver:
When you're near schools, shops and in built up areas, think pedestrian
Slow-down in these areas – 20/30mph is not a target, it's the maximum limit
If you're near pubs and clubs late at night or in the early morning, drive slower and be aware that pedestrians may be in the area
Always drive at a speed where you can stop if a pedestrian is on the road
For everyone:
Keep kids close when you're out on the footpaths and keep them really close when you're crossing the road
If we're out with friends, remind them to be careful if they're on or near roads
Try to avoid letting friends walk home after a night out, especially on rural roads – arrange a lift or call a taxi for them
If you have concerns about the safety of pedestrians on specific roads, call police on 101
Sign Up To Our Newsletter