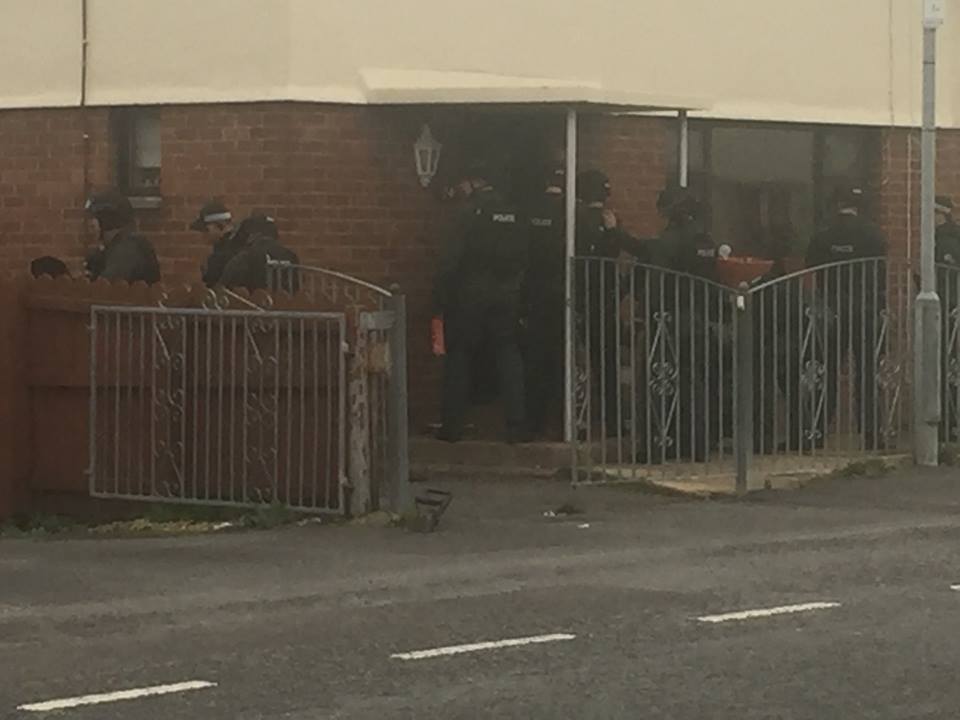 Police have now confirmed what was seized during the search of a house in Armagh on Thursday evening.
The police launched the operation at the property in the Alexander Avenue area of the city.
Armed response unit officers used a battering ram to enter the premises.
Tactical support group officers conducted the search, backed up by local neighbourhood policing teams.
On Friday, Inspector Kieran Quinn confirmed an item had been taken away for examination.
It has now been confirmed this item was an imitation firearm.
Drugs were also seized during the operation.
"We're committed to keeping people safe across the district, no matter what potential risks we face whilst doing so," said the PSNI.
Sign Up To Our Newsletter