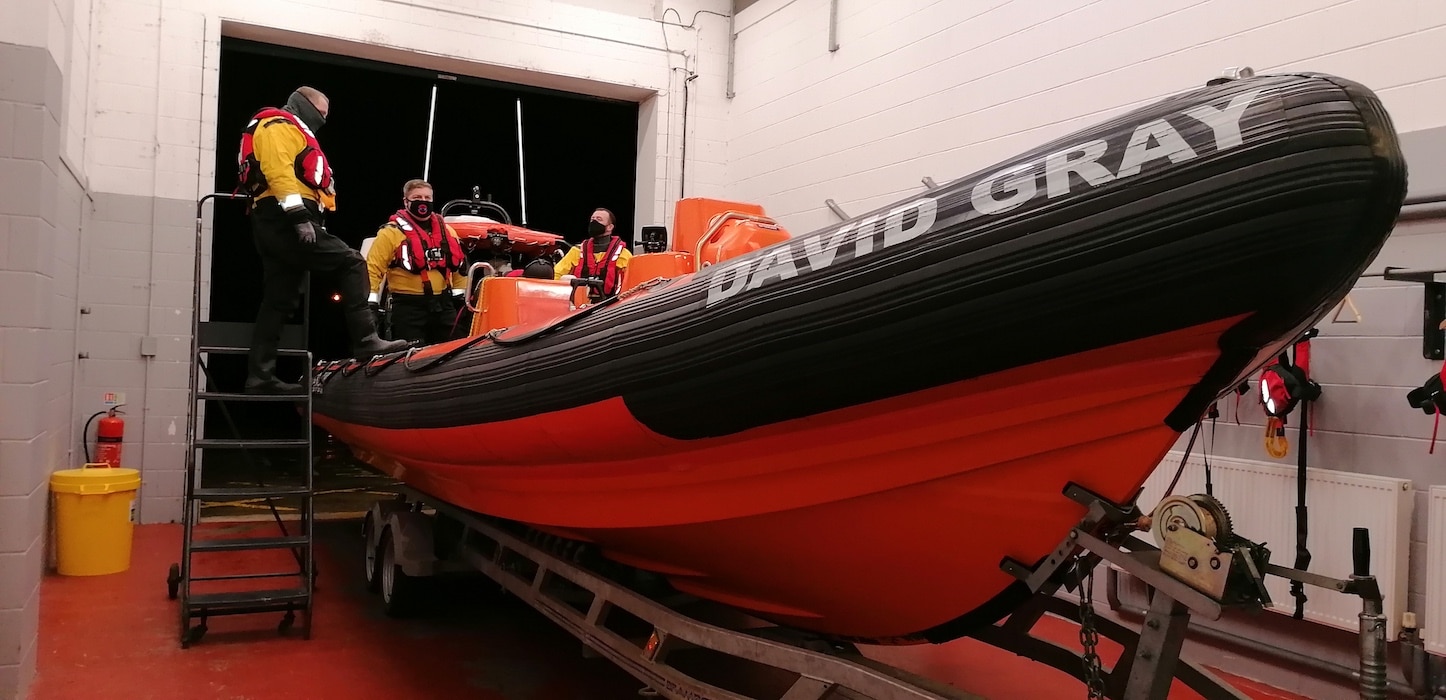 When most of us are tucked up in our beds on a cold winter's night, there are heroes from all walks of life ready and waiting for a callout that could save someone's life.
We all applaud our NHS staff and other public servants who we rely on so much – particularly these days – but there are other equally dedicated men and women who deserve to be recognised.
Voluntary organisations have struggled to keep funds coming in during the pandemic and while they are extremely grateful for all of the support they do get, Lough Neagh Rescue is one worthy group of volunteers who need support more than ever.
They have 65 active crew members who have undertaken intensive training to help anyone in trouble in Lough Neagh, or indeed any other body of water on the island.
This group of unpaid volunteers are on call at any time of the day or night and with 28 callouts last year, they are responsible for saving many lives.
For this week's podcast, proudly sponsored by Blackhill Energy, we spoke to Lough Neagh Rescue's Chairman, Sean Rocks at their station in Ardboe, and met some of the other volunteers too.
Conrad, Cormac and Mervyn kindly took me out on the boat to give our listeners a sense of what they do and how an operation works.
Lough Neagh covers a vast area of 20 miles in length and nine in width. Sean explains that the majority of callouts are from pleasure vehicles who get into difficulty, and while most operations end successfully, there are also tragedies.
Just a couple of weeks ago, at the start of the New Year, Lough Neagh Rescue, along with the RNLI and other rescue organisations, recovered the body of missing person who was believed to be in a boating accident in Fermanagh.
Situations like this are of course devastating for the team, but Sean sees some positivity and a sense of achievement through bringing the body back to the family and giving them some semblance of closure.
Sean reiterates advice given by the RNLI about how to stay safe on frozen water and explains what to do should one get into trouble.
He also talks about the types of people who volunteer, the intensive training involved, how the organisation began, and how it continues to grow.
If you wish to hold a fundraising event or donate to Lough Neagh Rescue follow this link.
For all of this and more, listen below or subscribe and download here: Apple Podcasts – Google Podcasts – Spotify.
Title music: NEW HORIZONS – Lesion X
Sign Up To Our Newsletter