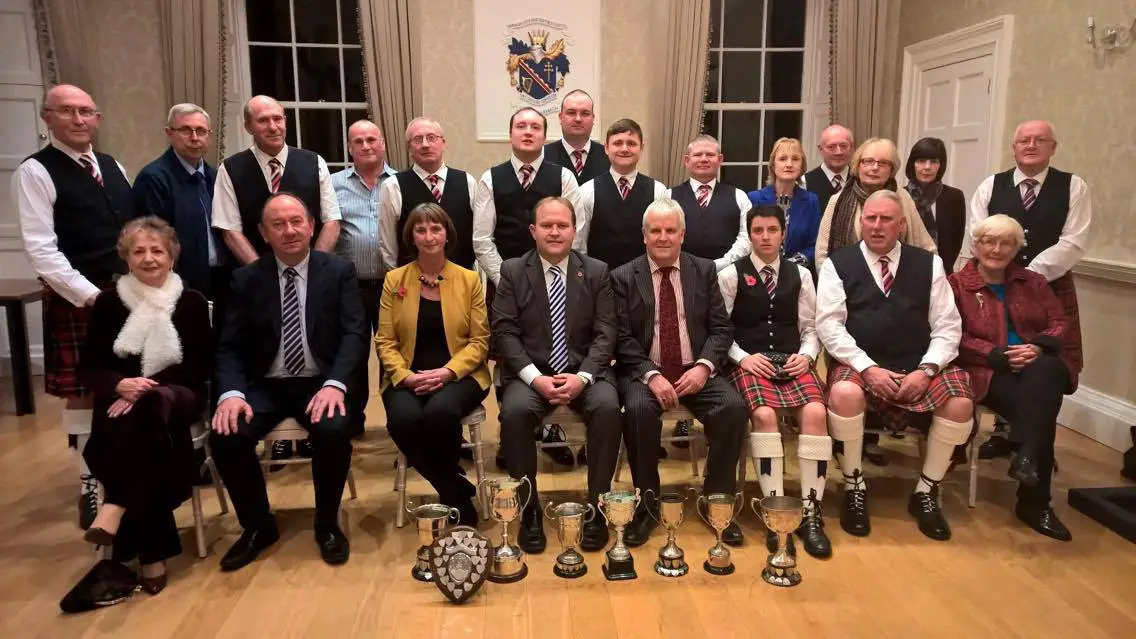 Members and friends of the Sgt. Walker Memorial Pipe Band were welcomed to the Palace in Armagh for a special reception.
The event was held to mark the band's 90th year and also to commemorate 100 years since the death of Sgt Isaac Walker.
The band is named after Sgt Isaac Walker who died 100 years ago on November 16 as a result of injuries sustained at the Battle of the Somme.
Sgt. Walker was shot 11 times and lay very seriously injured in a shell hole on the battle field for three days and three nights until fellow soldiers could rescue him.
He was then transferred to hospital where sadly he died on November 16, 1916 as a result of his injuries.
Alderman Wilson stated: "It was a privilege to stand in for the Deputy Mayor Paul Greenfield and welcome the band to the Palace building in Armagh to mark this important milestone. The band is established 90 years this year and was formed in memory of the late Sgt. Walker."
He added: "To hear a member of Sgt Waker's extended family read a tribute to him and learn a little of his bravery was very interesting and his plight at the Somme was certainly one which illustrates vividly the horrors and heroics of the Battle of the Somme."
He said: "The band was formed as a lasting tribute to Sgt. Walker and to see a band still thriving 90 years on is testament to the hard work, dedication and commitment of its members over the years.
"I wish them every success for 2017 and it was great to see the band recognised by the Council in this manner."
William Irwin MLA who attended the evening added: "This is a highly important milestone for the band and it was great to see this being recognised by the Council, especially in this significant year of Remembrance and with the very strong connections the band has with the Battle of the Somme. I wish the band all the very best for 2017 as they compete and parade across the Province."
Read more news:
Four people injured following collision at Armagh traffic lights
Man charged with three counts of attempted voyeurism at Orchard Leisure Centre
Public consultation on city's east link road to begin in the spring
Driver left shaken after narrowly avoiding children 'playing chicken' round Umgola
Minister visits Gosford and promises action to end road safety parking nightmare
Young mum's lucky escape after losing control of car on untreated rural road
Become a member
Support local, independent businesses by becoming an independent member.
Become a member