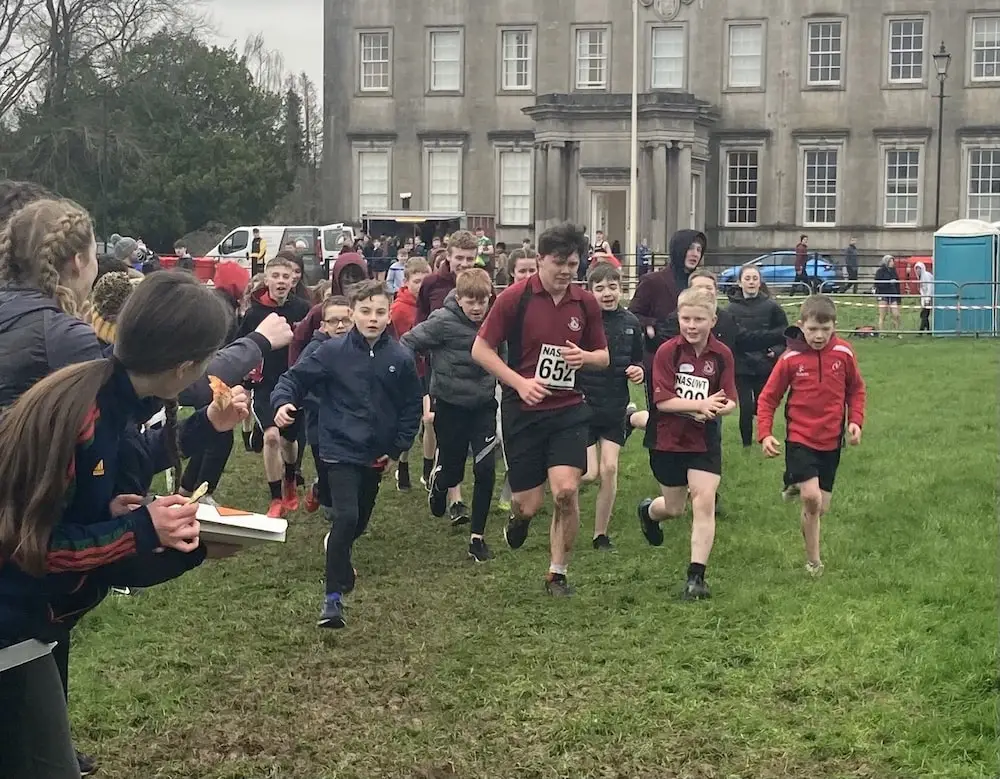 Competition creates amazing stories and sometimes remarkable moments of humanity transcend even the best of sporting achievements.
And it doesn't matter the occasion, the theatre, or even the crowd there to witness such moments, which are created in an instance.
While the palace backdrop to this beautiful photo might be one of grandeur, it was the simplest, kindest act that created one the most uplifting acts of sportsmanship.
On Friday, at the Palace Demesne in Armagh, schoolchildren across the district gathered for the cross country athletic championships.
This magical moment (main image) was caught on camera by the PE staff at the City of Armagh High School.
One student was competing in the Intermediate Boys Race when he injured his knee.
With great determination, and despite a lot of discomfort, he ran on.
Seeing their fellow pupil was struggling, all the other pupils from City of Armagh High decided he shouldn't run alone, and even though they had already completed their own race, spontaneously joined him 'to get him home'.
What an amazing group of students.
Miss Abraham and Mr O'Neill were incredibly proud of the attitude of their students, and said that the moment was worth more than any medal.
Well done to all involved – a collective congratulations from all here at Armagh I.
Sign Up To Our Newsletter