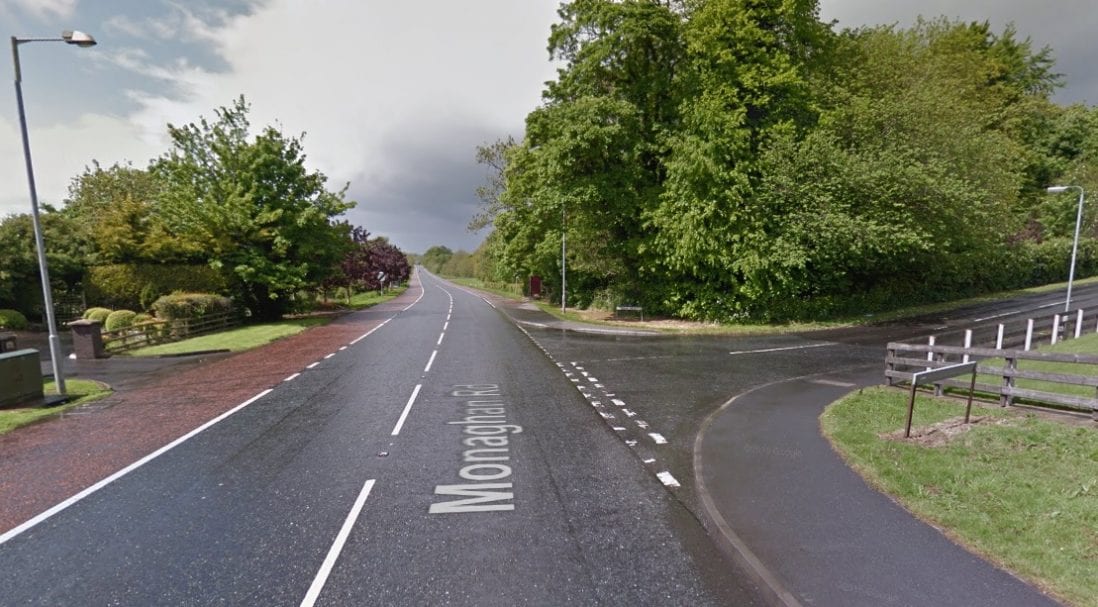 A new pedestrian crossing has been added to plans to improve safety on the Monaghan Road, between Milford and Armagh.
The Department for Infrastructure today confirmed Armagh I's report of last night when we revealed a new footpath and cycleway linking the two would proceed.
Work, however, will not now go ahead until Monday week, March 13.
But, rather than the original six weeks set aside for the contract, the new shared cycle path and footway should be completed in just four.
The Department for Infrastructure has confirmed the project will cost in the region of £250,000.
And it will also provide a new controlled Puffin crossing near Cregagh Gardens.
A spokesperson said: "The works will enhance the safety of pedestrians and cyclists in the area. It will convert the existing hard shoulder to provide approximately 1,100 metres of dedicated shared surface footway and cycle track alongside the provision of a controlled Puffin crossing near Cregagh Gardens."
A puffin crossing is controlled by sensors in the lights which detect pedestrians, and will only revert to green when the crossing is clear.
The pedestrian and cycle route will be completed in four weeks, with the crossing to follow when a suitable power supply is in place.
The spokesperson added: "The Department has carefully programmed the works operations and traffic management arrangements in order to minimise any inconvenience to the public, however, motorists should be aware that some delays may be expected and that additional time should be allowed when planning any journeys.
"A temporary 40mph speed restriction will be in place on the A3 Monaghan Road along with a prohibition of overtaking."
Last night, Councillor Thomas O'Hanlon said there was a need for the scheme.
He said: "The Monaghan Road is an extremely busy road and people regularly walk the route along the hard shoulder from Milford into Armagh.
"I previously sought to have a footpath created along the route but the request was knocked back by Roads Service.
"However, I asked them to look at this request again last November when I was approached by a young mother who was almost knocked down whilst out walking with her child in the pram.
"She was walking on the hard shoulder from Milford and, as she approached the edge of Armagh City, she noticed a car coming up the hard shoulder, undercutting a car which was stationary and waiting to turn right on to Umgola Road. She was afraid for her life and that of her baby son."
Councillor O'Hanlon, welcoming developments, added: "This is great news and will be warmly welcomed by those who walk the route regularly.
"There may be disruption, however I hope a safer route from Armagh to Milford will be well worth it."
Sign Up To Our Newsletter