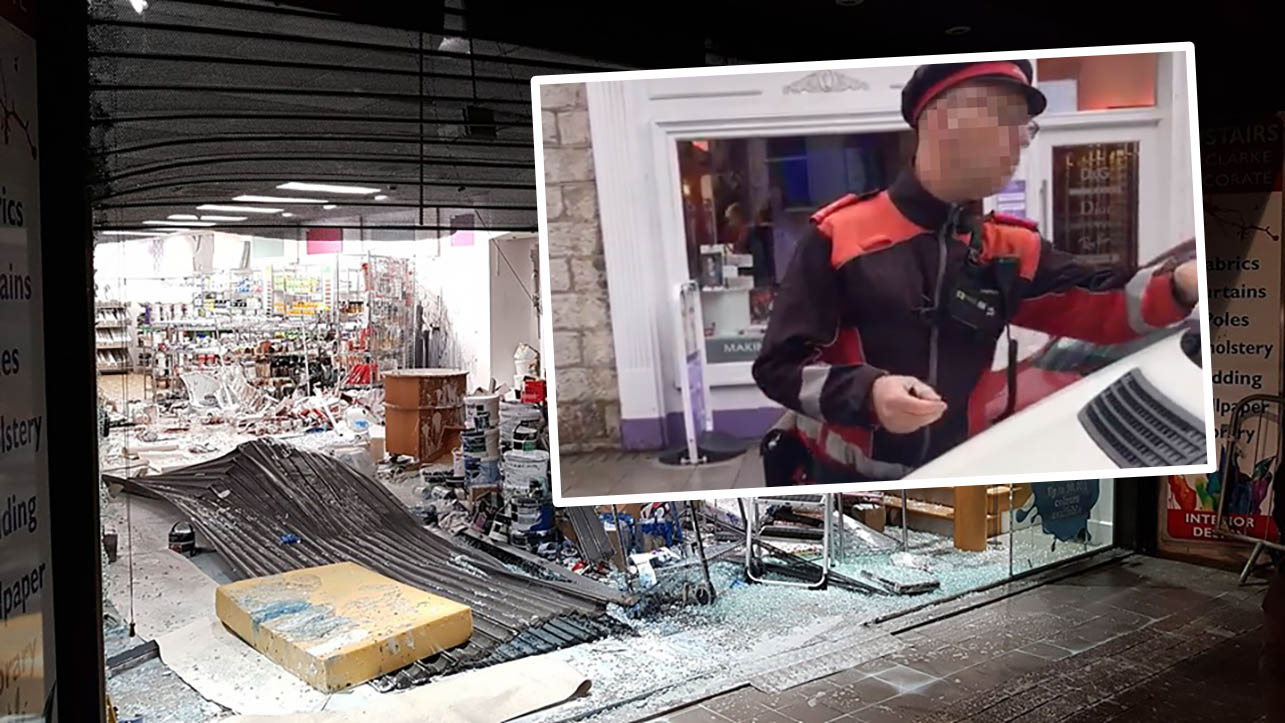 An Armagh business has hit out at a parking attendant for 'kicking it when it's down'.
Clarke Decorate – based on Scotch Street – made the headlines this week when a car careered through the front of its shop at high speed on Sunday afternoon.
An 85-year-old man was taken to hospital as a precaution but the shop was ruined.
Since the incident, which has left the shop setting up temporary premises lower down the street, the public have rallied behind them.
However, that all soured a little this afternoon.
Posting on Facebook, Clarke Decorate, said: "People have been fantastic until this idiot comes along. Four days the van has sat out the front and the other traffic wardens have said nothing.
"This chap comes onto shift and couldn't care less.
"We need the van at the front of the shop to move the last of the damaged stuff out.
"This gentleman wants us to park it in a car park and walk the damaged goods and rubbish to the van.
"Talking about kicking someone when they are down. No compassion so there he goes slapping a ticket on the van."
Earlier in the week, the business thanked every one who has helped so far.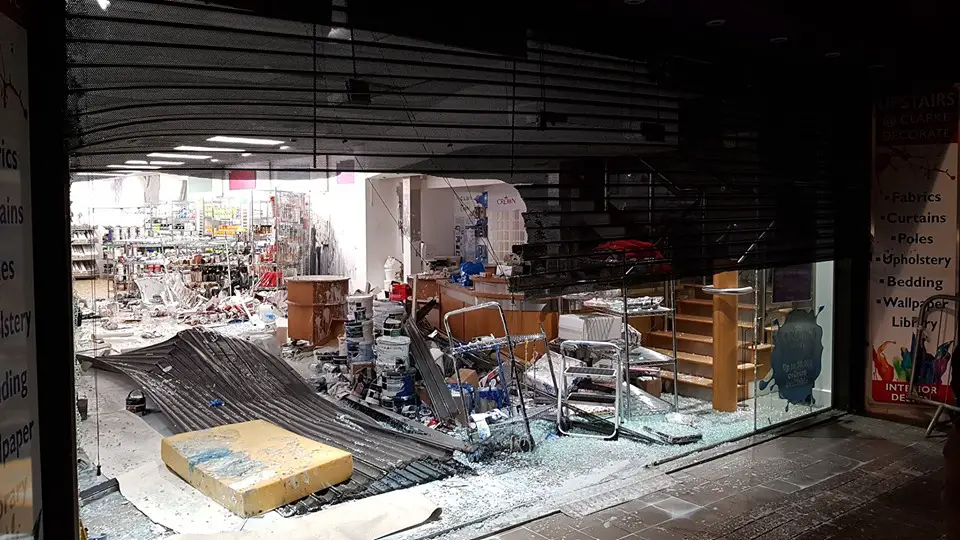 "All we can do is thank people," they said. "Massive thank you to our insurance company who are pushing to get the work done.
"Massive thank you to the boys who came to help clean and it's even the little things that mean a lot, so a massive shout out to Wendy in Property Link and John in Embers for throwing down food and treats to keep the teams going."
Sign Up To Our Newsletter