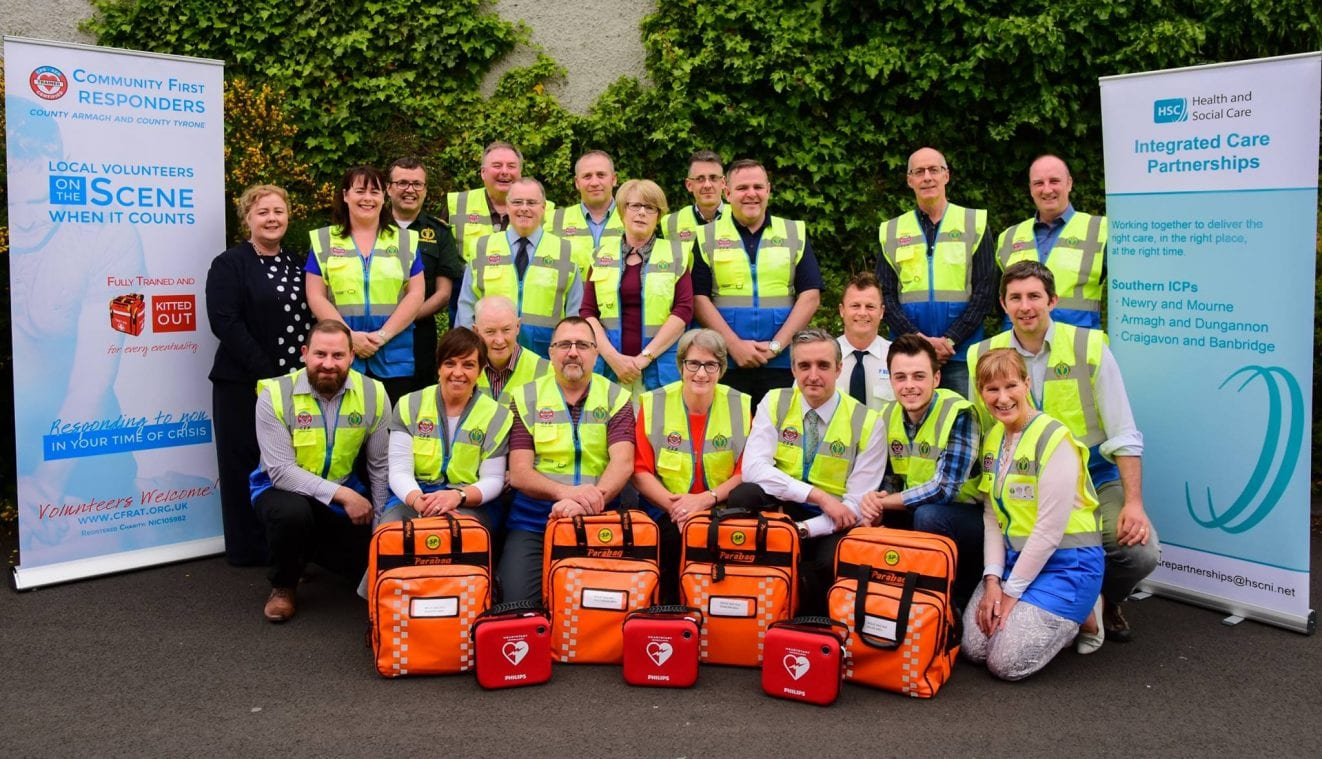 More than £500,000 of a £1.3 million National Lottery funding package to improve health and reduce isolation in Northern Ireland will be helping people in Co Armagh.
Community First Responders County Armagh & Tyrone, the Brain Injury Foundation in Camlough and Dialogue in Diversity, in Portadown, are three of five groups which will reap the benefits.
Community First Responders County Armagh & Tyrone received £269,017.
The grant is being used to train volunteers in the Brantry, Benburb, Blackwatertown, Collegelands, Eglish, Moy, Loughgall and Tullysaran areas to be first responders to cardiac emergencies.
Each volunteer will carry a fully equipped resuscitation bag to allow them to deliver high quality care and resuscitation.
Dialogue for Diversity was awarded a grant of £132,872 for their three-year Migrant Support project, which is supporting Portuguese and Romanian speaking migrants in the Portadown area.
The project is helping them overcome communication barriers, gain access to services, and meet others to get support.
Meanwhile, the Camlough-based Brain Injury Foundation has been awarded £108,891 for their Vision 2020 project.
The grant is being used for staffing and programme costs so they can expand the range of activities they offer within their centre which supports survivors of brain injuries, their families and carers.
The other recipients are the Pink Ladies, awarded a £431,874 grant from Big Lottery Fund's People and Communities programme. Their four year project is expanding on the support they currently offer to help more men and women who are suffering from cancer, and their families/carers, in the north west.
Parenting for NI in Belfast receives £382,300 for their five-year Dads Together project which is working across Northern Ireland.
Julie Harrison, Big Lottery Fund NI Chair, welcomed the awards.
"We want to fund great projects that work with local people, build on a community's strengths, and are well connected to other services and activities in the community," she said.
"We are looking forward to seeing the positive impact these projects will make to people and communities across Northern Ireland."
Sign Up To Our Newsletter