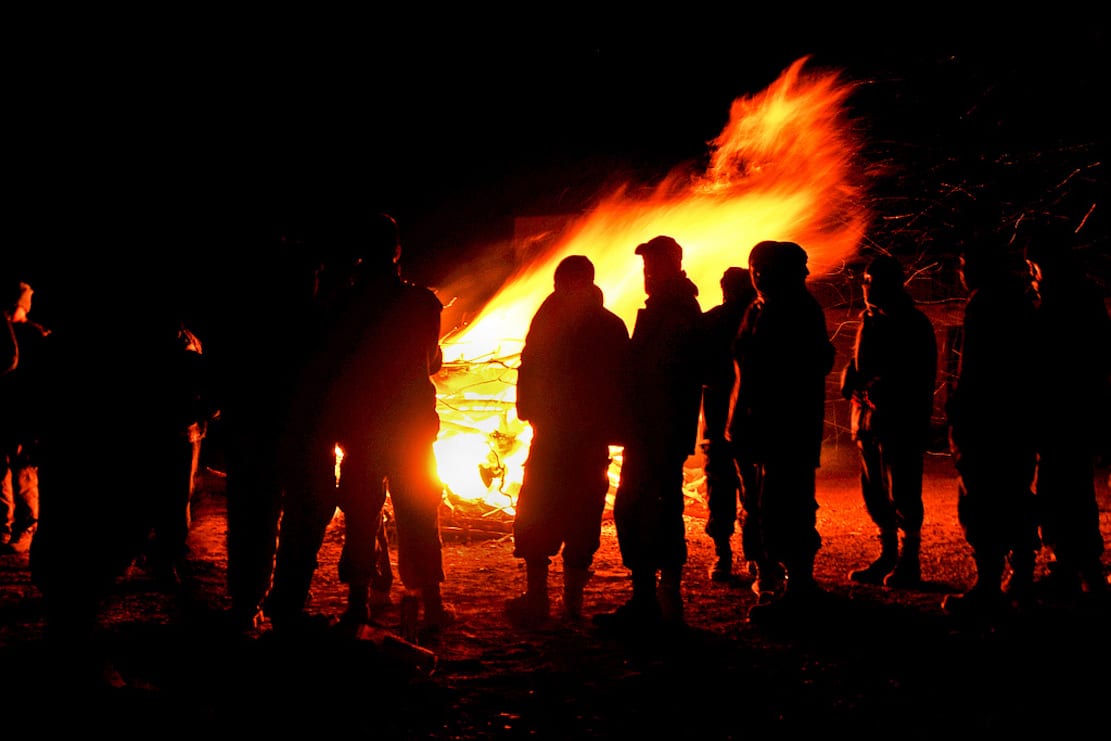 Firefighters came under attack in various parts of county Armagh on Hallowe'en night (Tuesday).
Crews were targeted in Keady, Crossmaglen and Armagh city.
NIFRS confirmed that none of their firefighters were injured in the attacks but one fire appliance was slightly damaged in the Keady incident.
One Keady resident, speaking to Armagh I, said the anti-social behaviour in the town was particularly bad.
"Not only is there anti-social behaviour going on but underage drinking and no police anywhere to be seen," she said.
"Every year it's the exact same thing; youths gathering to terrorise the people throughout the town.
"The firemen last night were attacked trying to protect the others in one estate with the roads blocked and tyres set alight to prevent them from getting in.
"There were homes targeted with fireworks and all sorts."
She added: "There are young children and toddlers who are no doubt absolutely petrified by the loud bangs of absolute hooligans in the early hours of the morning.
"When will things change? When will something be done about this? Their parents should be disgusted in the behaviour of these children.
"These hooligans were still in the town after 3am. Where do their parents think they are; they can't be oblivious to this whole thing."
The Northern Ireland Fire and Rescue Service said seven of its crews were called out to hoax incidents.
It added that the 136 incidents crews dealt with represented a 18 percent decrease on the same period last year.
Sinn Féin MLA Cathal Boylan slammed those involved.
The Newry & Armagh MLA said: "The Fire and Rescue Service work day and daily to protect the community. I share the anger and disappointment of many within our community at the news of these attacks on appliances and personnel.
"I would appeal for anyone involving themselves with such activity to reflect today that it could be your family in need of rescue by emergency services and such disgraceful actions put lives at risk".
His colleague Megan Fearon MLA who had attended the Halloween Celebrations in Crossmaglen commented: "I am deeply saddened to learn of attacks on our Fire Service one of our most valuable public services.
"They should be viewed as not only violence against Emergency Service staff but also as an attack on the entire community."
Sign Up To Our Newsletter