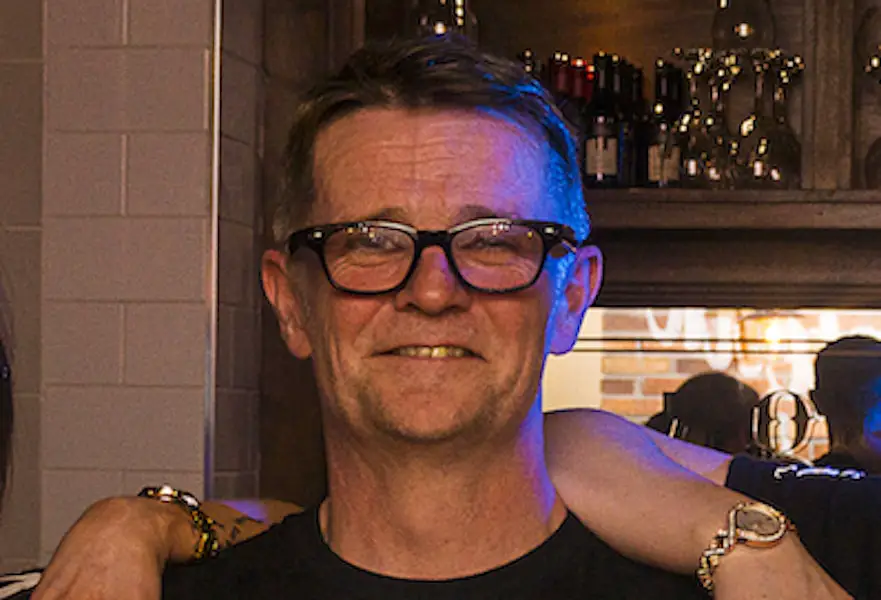 Tributes have been pouring in following the sudden death of renowned and respected Armagh businessman Tony Hughes. 
Tony passed away unexpectedly at his home yesterday (Thursday).
The popular businessman ran Toni's Bar and Grill and Hughes Bar in the Shambles area, and last year launched The Parkland at the Armagh County Golf Club.
A post on Toni's Bar and Grill Facebook page said: "Our hearts are totally broken at the devastating news of our owner and great friend Tony Hughes' passing.
"There are no words to describe the pain that we all feel at the loss of this amazing man, who was the driving force and motivation behind all of us.
"Tonis Bar and Grill, Hughes Bar and the Parkland Restaurant will be closed due to the bereavement. We will be in touch with bookings in due course.
"Our thoughts and prayers go out to Tony's wife Wendy, his children Eva and Jude, his parents and family and friends at this difficult time.
"Although Tony is gone from our sight, he is never far from our hearts."
Armagh City Centre Management said: "On behalf of the business community, Armagh has lost another ambassador. Tony Hughes was a real gentleman and a true Armaghian.
"He always embraced every business challenge with a positive attitude, putting the customer to the fore. Tony strived to support our evening economy and recently was involved in various purple flag events.
"He encouraged young chefs into the industry, highlighting all the benefits of the catering industry at every opportunity
"On behalf of the business community and city centre management we pass on our condolences to Wendy and his children and entire family circle at this very sad time."
Fellow restaurateur Sally McNally's at the Corner said: "Absolutely devastated to learn of the passing of Tony Hughes. A great man and wonderful friend to all at Sally's over the years – always willing to lend a helping hand. Much beloved boss to all who worked for him.
"The entire team at Sally's wish to send all our love and condolences to Tony's family, friends and team. He will be sorely missed."
Commenting on Armagh I Instagram page, Charlemont House in Moy said: "I was in Toni's Bar and Grill a few weeks back and Tony sat and talked with me for ages. He was an absolute gentleman and a man who made time for everyone.
"He will be sorely missed , Condolences to his family , friends and work colleagues. RIP Tony."
Martin Rafferty of MD Rafferty Music School, said he was "absolutely shocked" to hear the news of the death of  the "Armagh legend".
Writing on Facebook he said: "I first met Tony when we played our first gigs in their family run bar Hughes back when I was 15 years old. Down the line we then became business neighbours, as his bar and restaurant were next door to our music school.
"Tony was big into live music and big into making Armagh City a better place for all. He'll be sorely missed. RIP Tony."
Friend and fellow businessman, barber Mark McSherry said he was "very, very shocked" at the news.
He recalled Tony proudly showing off his white Vespa 150 Super in the early 1980s, adding that he  was "a fellow mate over the years, a Mod, a gent, the reason for many a great band coming to town..(The Northern Bar) to present times…and nowadays and a member of our present day Armagh City Scooter Club and a neighbour at The Shambles".
Armagh Outreach Team also spoke of their devastation and said Tony was "instrumental in providing meals free of charge on a regular basis to our Friday night table, 6:30 – 7:30pm outside Danske Bank for anyone experiencing homelessness, food poverty or isolation".
They described him as "one of the most friendly, generous and down-to-earth people our city had the pleasure of knowing".
Sign Up To Our Newsletter