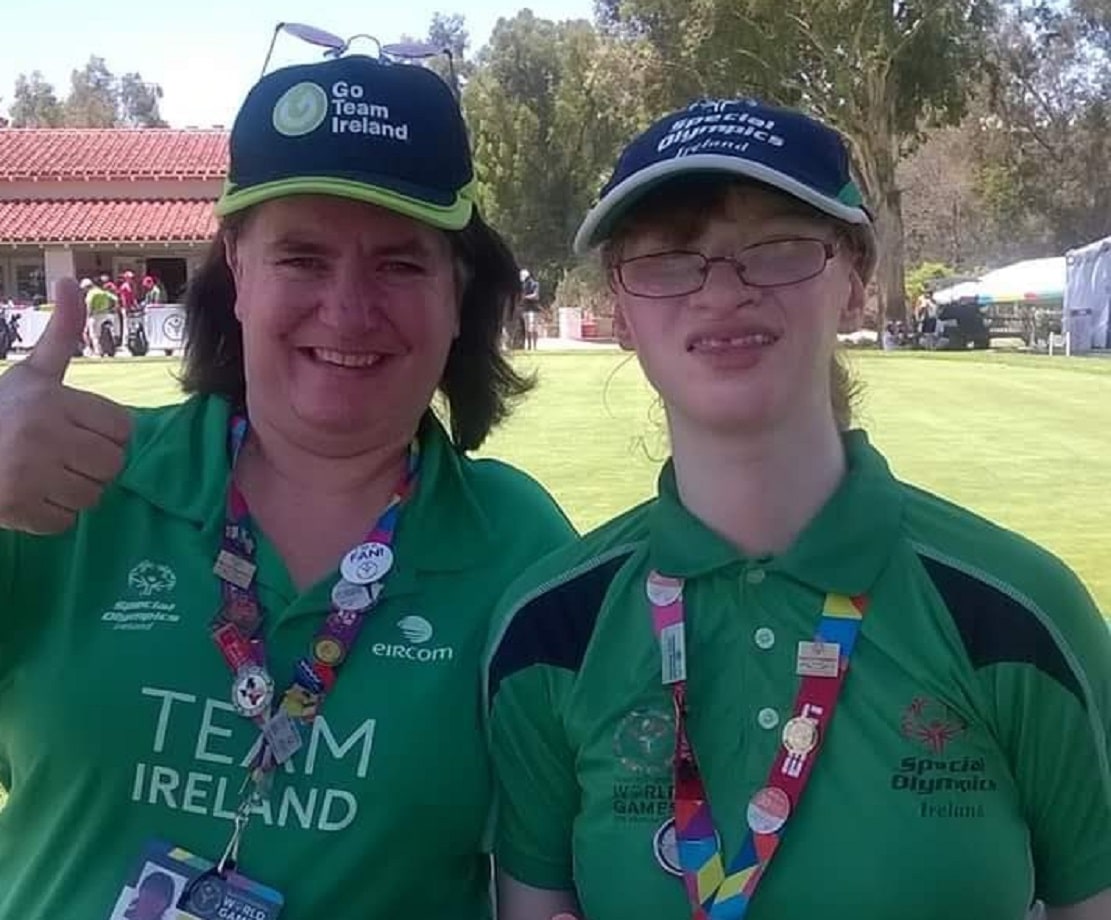 An Armagh woman is organising a coffee morning to raise funds for her volunteering work at the Special Olympics this year, and in support of Clady girl Dearbhail who is set to compete in the Games.
Niamh Withers, who has been volunteering with Special Olympics Ireland since 2003, says that the Games hold a place "close to my heart" and hopes to return again this year to the Special Olympics 2023, which are set to take place in Berlin from June 17 to 25.
Dearbhail Savage will be competing in nine hole alternative hole golf. She won two golds and a silver at the Games in Los Angeles in 2015 when she competed in equestrian at the age of 14.
The 'Coffee and A Bun Day' will be held in Cafe Olympus at the Orchard Leisure Centre in Armagh on February 28 from 9:30am.
Niamh explained: "The money raised on the day will go towards my £3,100 target, of which half goes to me going out to volunteer at the Games and the other half goes to the All Ireland programme, which will support the athletes who are not going to Berlin.
"This fundraising can help Special Olympics Ireland continue delivering their sports, health and leadership to nearly 8,000 athletes across Ireland.
"Some of these athletes can achieve their goal to go to the World Games but for most it is the weekly participation in club activities in communities across the island of Ireland that can transform their lives."
She added: "I am asking the people in Armagh to come and support our local athletes and help them reach for the stars. They can call up on the day and have a coffee, a bun and maybe meet a few local athletes. Or you can bake some cakes or buns and leave them at Cafe Olympus on the day.
"All support is greatly appreciated as it is never easy fundraising at the best of times but even more so in the current financial climate and especially when you're doing it on your own."
Speaking on the importance of the fundraising and the benefits of the Special Olympics, Niamh said: "Thinking of the past three years and everything that has happened, the athletes and clubs have missed out on so much as going to their regular clubs was and still is a huge part of their lives. That is why I am always grateful to any support I can get. Armagh people have been absolutely amazing since my first fundraiser in 2006.
"I am very excited to be heading off on what will be my 7th World Games. It is the best decision I made when I signed up to volunteer at Special Olympics World Summer Games in Dublin 2003, so it is fantastic that my 20th year involves the Special Olympics Ireland."
Niamh adds that County Armagh is lucky to have Dearbhail going to compete in the Games this year and urges: "Let's get behind our local super girl as she steps on to the World Stage like we would with all our local sporting heroes.
"I have a 10-and-a-half year old niece called Jinny who has Down Syndrome and she has showed us many times that everyone has their own talents and skills. Jinny is gorgeous, very funny, smart and adventurous. She loves music, singing, fashion, fancy hair, telling jokes and giving the best hugs and kisses in the world.
"She may take a different approach and route to me but she will get there and make us so very proud, so I would encourage people to sign up to volunteer at their local Special Olympics Club. You will never regret it, that I can guarantee."
You can donate to Niamh's campaign by following the JustGiving link here.
Sign Up To Our Newsletter