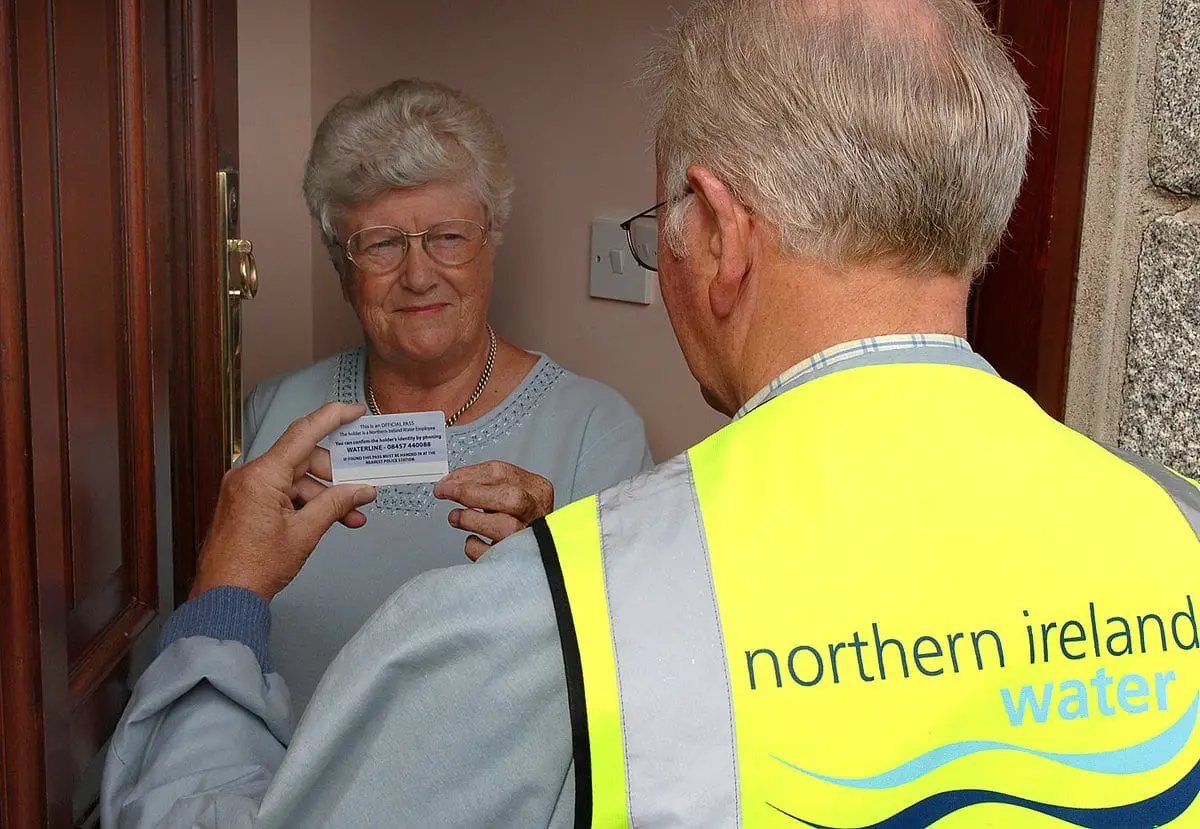 NI Water is warning customers to beware of bogus callers knocking on their door while claiming to represent the company.
There have been a number of reports over recent days of suspicious behaviour, namely in the Armagh and Keady areas.
In some instances, these men gained access to properties, before checking out the back garden. There were no reports of anything being stole or removed from the properties.
Bogus callers are an all too common problem, and their preferred course of action is to pose as staff seeking to gain entry to check the water supply in the customer's property, or causing distraction while an accomplice breaks in.
Once they have gained entry they will distract the customer and try to steal valuables lying around the home.
If a caller comes to your door claiming to be from NI Water, Water Service or the Water Board, always ask to see their ID – all NI Water staff carry ID cards as they go about their business.
This will have a photograph of the person carrying it and include e details such as their name, a unique serial number and our distinctive NI Water logo.
Also, attach your door chain, if you have one; if not, ask the caller to hold the ID card up to a window or put it through your letterbox so you can read it properly without opening your door. Please do not be afraid to check a caller's ID; genuine callers from NI Water won't mind waiting while you do. Never allow anyone into your home unless you are certain they are who they say they are.
Des Nevin, NI Water's Head of Customer Service Centre, gives this advice: "It is unusual that someone claiming to be from NI Water will need to call at your door in any circumstances.
"However, if this does happen, simply call the 'Quick Check' number on 101. The Quick Check scheme provides reassurance to members of the public about callers to their door claiming to be from network companies.
"Anyone who wishes to check the identity of someone who says they are calling on the pretext of inspecting gas, electricity or water supplies can call the police non-emergency 101 number to verify their identity.
"Your call will be answered by a trained police call handler who will take the details of the company which the caller claims to be working for. The call handler will then contact the utility supplier to determine whether the caller is genuine."
The same security message applies to telephone calls from people claiming to be from NI Water and asking for bank details. NEVER give this information out over the telephone.
Sign Up To Our Newsletter