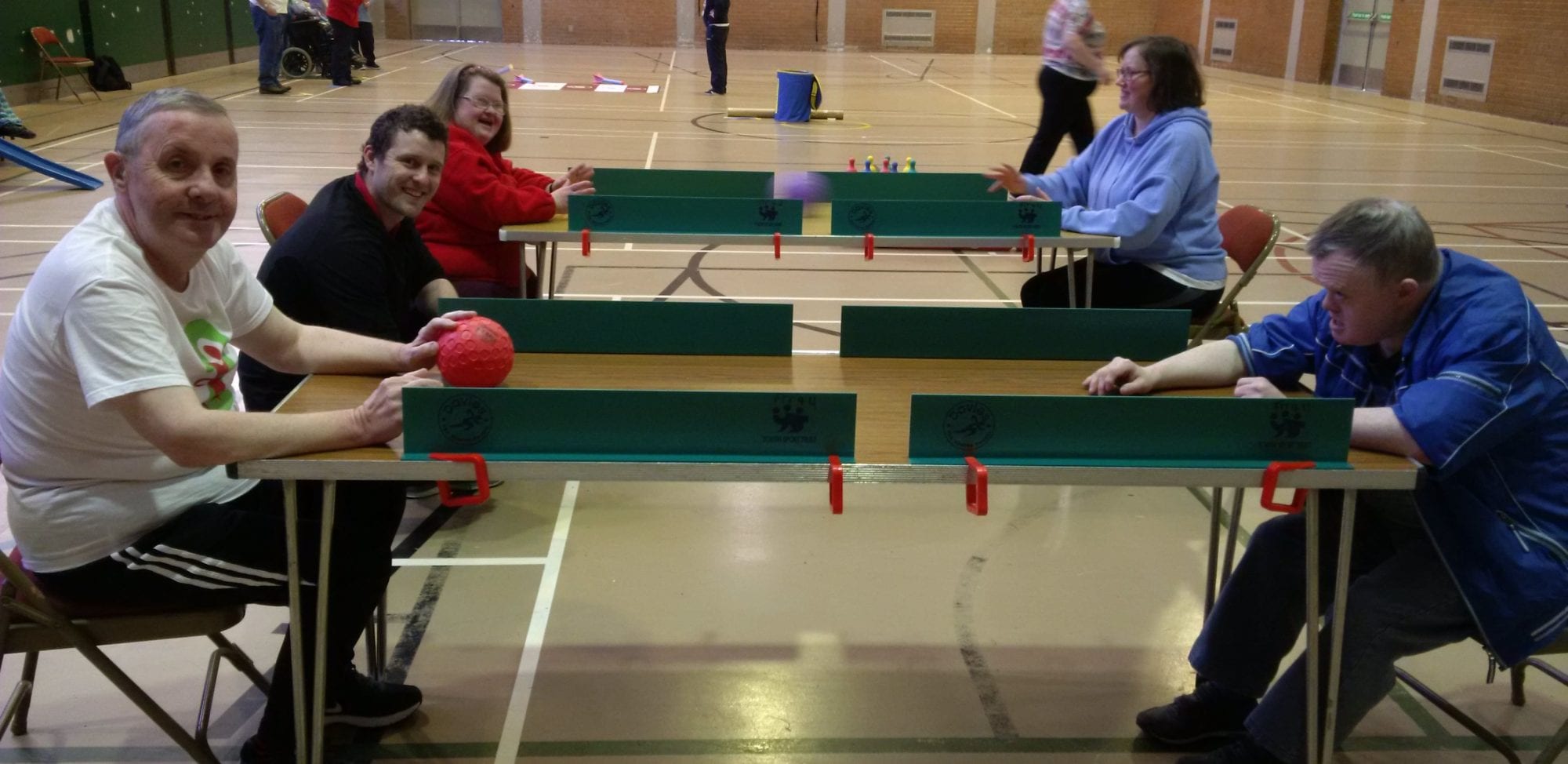 Adults with learning disabilities have been enjoying a range of new sports equipment and resources through the Southern Health Trust's 'Fit 4 U 2' programme
It provides a range of day-time physical activities and sports for adults with learning disabilities once a week at Orchard Leisure Centre in Armagh, and Dungannon, Craigavon, Banbridge and Newry leisure centres
New sports resources include table top games, javelin set and a range of target games.
Participants also enjoy a range of other sports and physical activities, including boccia, kurling, group exercise, dance, team games, ball skills, indoor golf, football, volleyball and badminton.
All activities are adapted and tailored to suit the needs of participants and seek to be as inclusive as possible.
Fit 4 U 2 aims to help people with learning disabilities improve their health and wellbeing through participation in physical activity and sports.
Rhonda Richardson, Fit 4 U Co-ordinator for the Trust, explained: "There are positive physical, mental and social health benefits to be gained from participation in Fit 4 U 2.
"Participants enjoy social interaction with others, which improves communication skills and confidence. Participants also have the opportunity to try new sports and benefit their physical health, while having fun with others."
Orlagh McKeown, an Activity Leader from Dungannon Care Home, adds: "I bring seven residents to Fit 4 U 2 every Tuesday.
"They all really enjoy it, the coaches are fantastic and everyone engages and enjoys the social aspect of Fit 4 U 2 as well as the health benefits."
For more information about Fit 4 U 2 and referral to the programme, please contact Rhonda on 028 3756 4490 or email rhonda.richardson@southerntrust.hscni.net
Sign Up To Our Newsletter