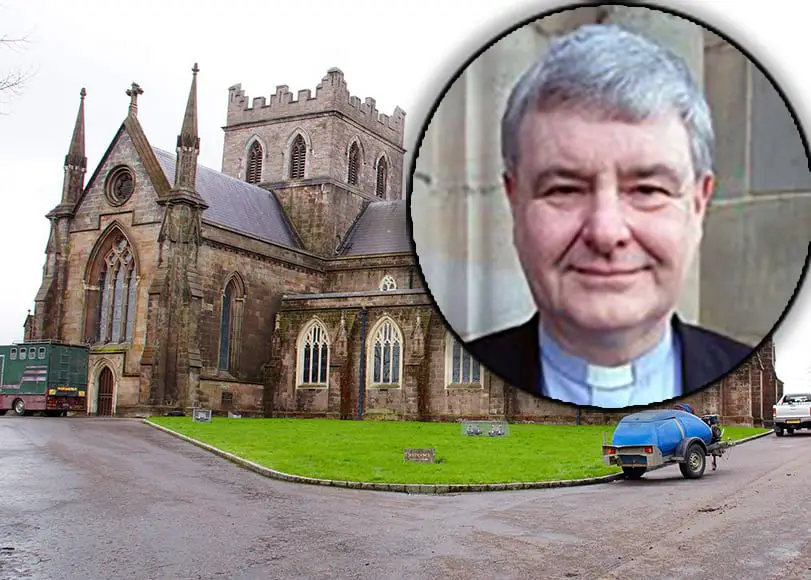 The Revd Tony Davidson will be installed as an Ecumenical Canon of St Patrick's Church of Ireland Cathedral at a service of Choral Evensong on Sunday, November 12.
Tony Davidson has been Minister of First Armagh Presbyterian Church since 1994.
He is well-known across the city for his work with the other Christian Churches, and across the community.
He is a former President of the Irish Council of Churches, and, within the Presbyterian Church, was convener of the Irish Church Relations Committee from 1995 to 2002, Inter-Church Relations Board from 2002 to 2004, and Church Relations Committee from 2004 to 2007.
As an Ecumenical Canon, he succeeds the Revd Dr Donald Watts, a former Clerk of the General Assembly of the Presbyterian Church in Ireland.
At the same service, Martin White will be conferred with the title of 'Organist Emeritus' of the Cathedral. Martin was Organist and Master of the Choristers from 1968-2002.
During this time he maintained and developed the choir of men and boys through the worst years of the 'Troubles', as well as inspiring countless young people through his educational work at the Music Centre in Portadown.
Looking forward to the service, the Dean of Armagh, the Very Revd Gregory Dunstan, said: "Following our Service of Remembrance on Sunday morning, this will be an occasion to mark and honour two very fine examples of Christian ministry.
"Tony's contribution to the life of the City, not least through his preaching and poetry, is widely recognised. The news of his appointment has been warmly welcomed by the Cathedral congregation.
"Martin brought to the music of the Cathedral a deep commitment of faith, and, in spite of continuing work as a music examiner, which has taken him across the world, still worships with us regularly."
Everyone is welcome to attend the service and to refreshments afterwards in the Synod Hall for the service at 3.15pm.
Sign Up To Our Newsletter