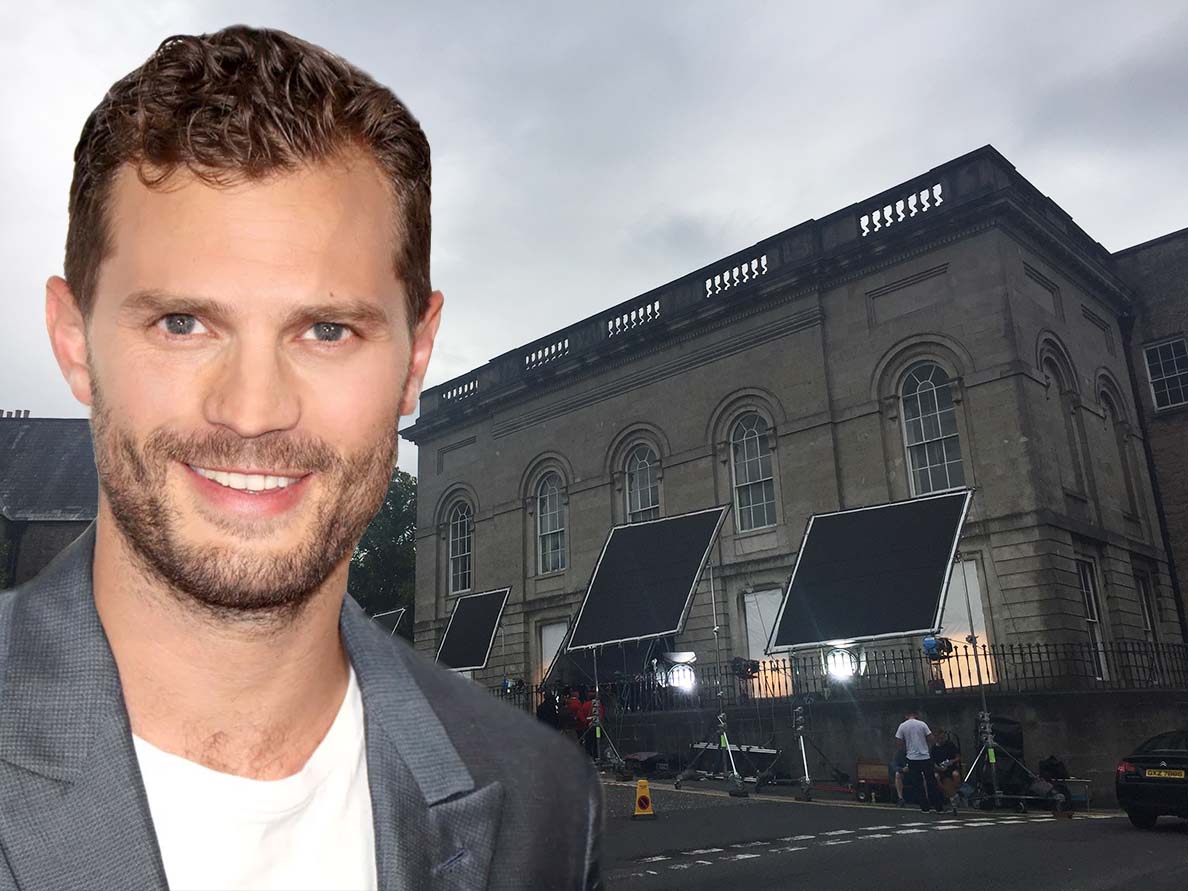 Filming for a new BBC drama starring Hollywood A-lister Jamie Dornan is understood to have taken place in Armagh city over the last number of days.
Crews and TV vans were spotted around the city's Church of Ireland Cathedral this week, with sources close to Armagh I telling us that a number of high-profile stars were in town for the filming of Death And Nightingales.
However, fans hoping to catch a glimpse of the 50 Shades of Grey star today were left disappointed as the entourage rolled out after completing filming.
It was a very hush-hush set-up from the beginning and the set was tightly – and heavily – monitored by security.
Castle Street, Vicars Hill and the Dean's Residence were all used for filming.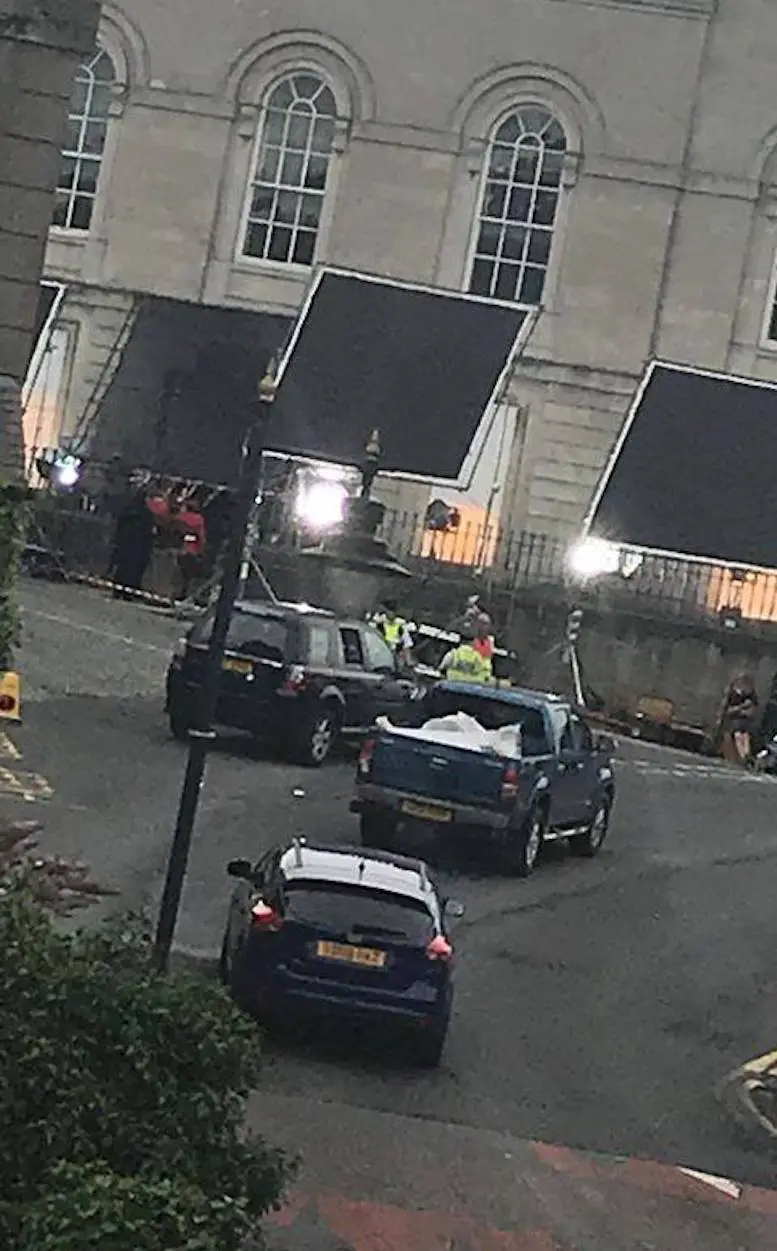 Neighbours had been notified of the schedule in advance.
A letter from the director informed them of the plans ahead of Friday's filming: "We will be replicating the exterior of an 1800s hotel, with horses, a carriage and extras in period dress.
"As always it's great to return to Vicar's Hill. I have filmed there on several occasions and have always been truly grateful of the support that the residents have given us."
There were traffic delays throughout the area as a result with tailbacks experienced.
But one resident who was held in traffic told Armagh I : "What's a bit of inconvenience. It was well worth it. It's not every day you can say that Jamie Dornan was on your doorstep!"
The filming is for Death And Nightingales, which is being adapted from the bestselling book by Eugene McCabe, and Dornan will be joined by Matthew Rhys (The Americans) and Ann Skelly (Red Rock) in the new three-part drama – directed by Allan Cubitt (The Fall).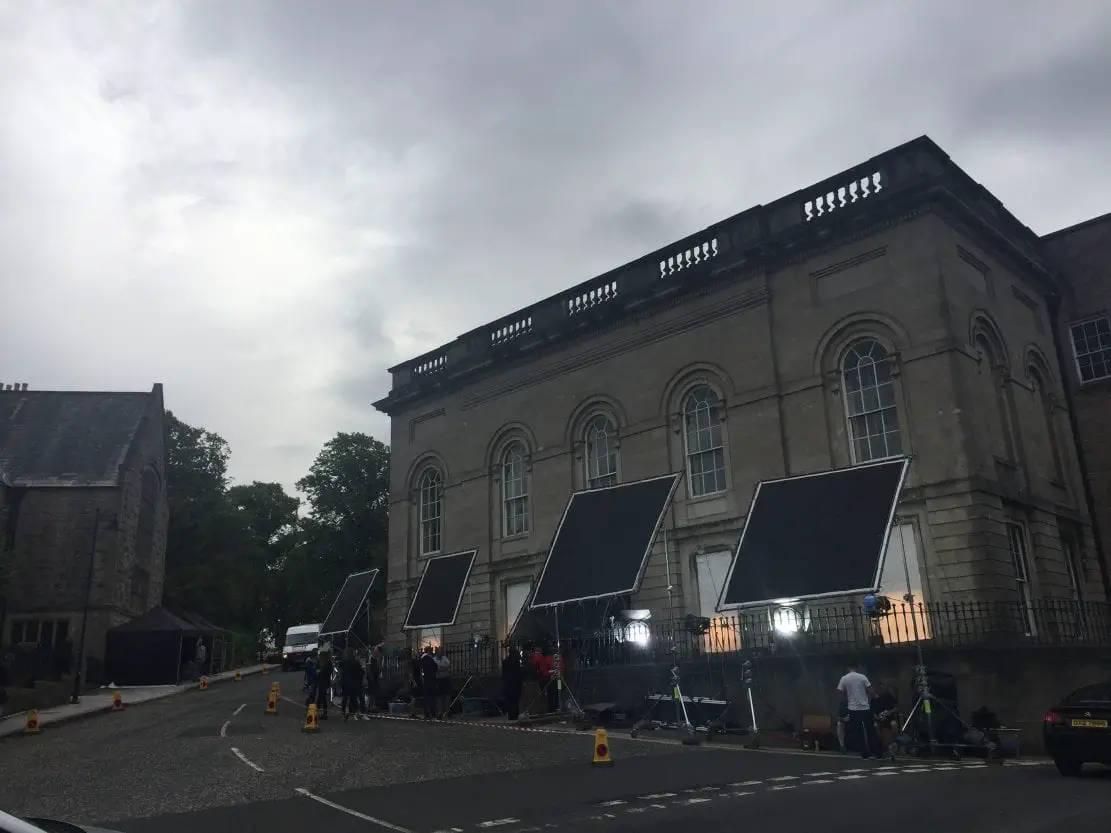 It's a riveting story of love, betrayal, deception and revenge, set in the beautiful haunting countryside of Fermanagh in 1885.
A place where neighbours observe each other and inform, a world of spies, confessions and double dealing; where a pervading sense of beauty is shot through with menace and impending doom.
Set over a desperately tense 24- hour period, it's Beth Winters' (Ann Skelly) 25th birthday – the day she has decided to join the charming Liam Ward (Jamie Dornan) and escape from her limited life and difficult and complex relationship with her Protestant landowner stepfather Billy (Matthew Rhys).
As decades of pain and betrayal finally build to a devastating climax, Death And Nightingales is a powerful and gripping drama that follows a woman struggling to control her own destiny and will illuminate tensions that tear both families and nations apart.
Speaking prior to filming, Jamie Dornan said: "I'm thrilled to be reunited with Allan and his brilliant scripts to play such an intriguing character like Liam Ward and to return to Northern Ireland and BBC Two."
Sign Up To Our Newsletter