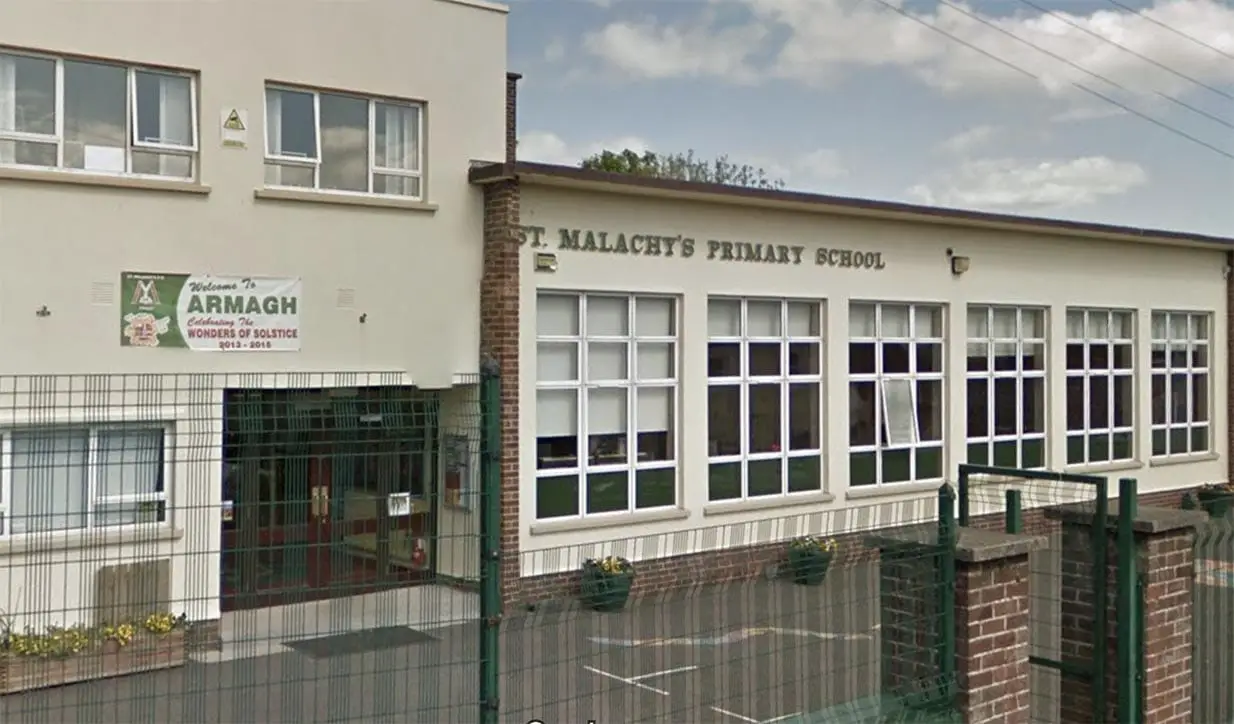 A new state-of-the-art replacement school for St Malachy's Primary – costing in the region of £5 million – should be up and running within three years, Armagh I can reveal.
The long-awaited city development has this week taken a major step forward.
A project board – headed by a project manager – has now been appointed to oversee the development of the new Armagh school.
Principal Paul Duggan confirmed the appointments had been made as the result of a tendering process by the Department of Education.
He told Armagh I today (Monday): "A project execution plan is now underway."
The school – at Chapel Lane in the city – tweeted a picture of the new board this week as they met with the architect.
St Malachy's Primary was one of a number of schools earmarked to benefit from a new-build school as part of a £40 million package announced by the Department of Education in March of last year.
Mr Duggan confirmed progress has been made since that welcome news.
Hamilton Architects – which make up the integrated consultant team – has been appointed to design the school.
The new project board will include Fr Peter McAnenly, as trustee, representing the parish, and Mr Joe Ryan and Mrs Cathy Rafferty, former Armagh lord mayor, represent the Board of Governors on the new project board.
Mr Duggan explained: "The project board will be meeting on a monthly basis to execute the project programme."
Project Board for new school including Project Manager and architect. pic.twitter.com/fmwcPh6qnC

— St Malachy's PS (@StMalachys_PS) November 9, 2017
And it is hoped that momentum will be maintained until the delivery of this much-needed replacement school in Armagh.
Mr Duggan told Armagh I that the estimated cost of the project was in the region of £5 million with an "opening scheduled for three years".
He added: "We're just delighted that we will have a state-of-the art school facility for the parish of Armagh."
Sign Up To Our Newsletter