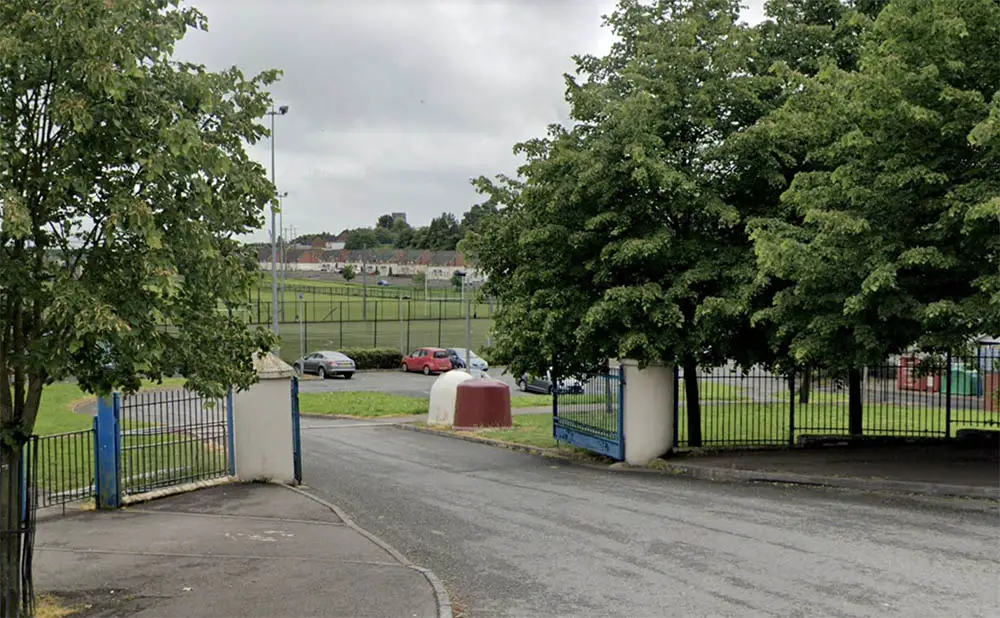 A new state-of-the-art play area is to be constructed at the Cathedral Road Recreation Centre in the city, Armagh I can reveal.
The development – estimated by Construction Information Services to cost in the region of £100,000 – will see the existing play area removed.
It will be returned to a grass area.
The new play area to replace it – with vastly improved features and the very latest equipment and games – will be located to the right hand side of the Recreation Centre itself.
Proposals for the new development have been drawn up by Armagh City, Banbridge and Craigavon Borough Council.
The play area will feature 14 separate attractions for all ages and abilities.
This include a multi-activity play unit for those aged four and over. It will include slides, fireman's pole, climbers, wobbly rope bridge, climbing wall, rope net and sensory flower activity play panel. It also incorporates a den area, with table and seating below deck at ground level, as well as a treehouse themed roof.
There will be swings of different types for three years and over, as well as for two years and over and a seat designed for children with special needs. There will also be a pod swing, with ideal transfer height for wheelchair, and a large supportive pod seat and rubberised edges for aged two and over.
There will be a flush-mounted wheelchair roundabout. This will have a large deck and room for up to two wheelchairs, with three large supportive stainless steel handrails and a large double seating bench for children or carers.
There will be a snail-themed sit-in spring rocker for aged two and over.
In addition, there will also be a high rope net climbing structure geared for children aged six and above.
There will be another multi-activity play area across three different decks for those up to age eight. It includes, among other things, a balancing bridge, a staircase climber between levels, a vertical rock face climbing wall with hand and foot grips, rope net climbing and a wheelchair accessible den area.
There will be a rodeo-board rocking and rotating challenge for the aged six and over.
And again for the youngest, aged two and over, there will be two sensory play panels. One will be visual and auditory and take the form of a virtuoso 'shake, rattle and roll' wheel. The other will be a visual and tactile plan panel game of 'rock, paper, scissors'.
There will be a graphic ground game of hopscotch too – providing the chance to teach children a popular game for many mums and dads in their own formative years.
There will be sun seats installed for parents and childminders to keep an eye on their little charges, as well as litter bins.
And, perhaps most importantly, the play area will be secured with fencing up to metres tall in parts which will act as a ball stop and help keep anti-social elements out. There will be self-closing gates for added peace of mind and safety surfaces installed as well.
The proposals are currently being looked at by council planning officials and a decision will be returned shortly.
Sign Up To Our Newsletter