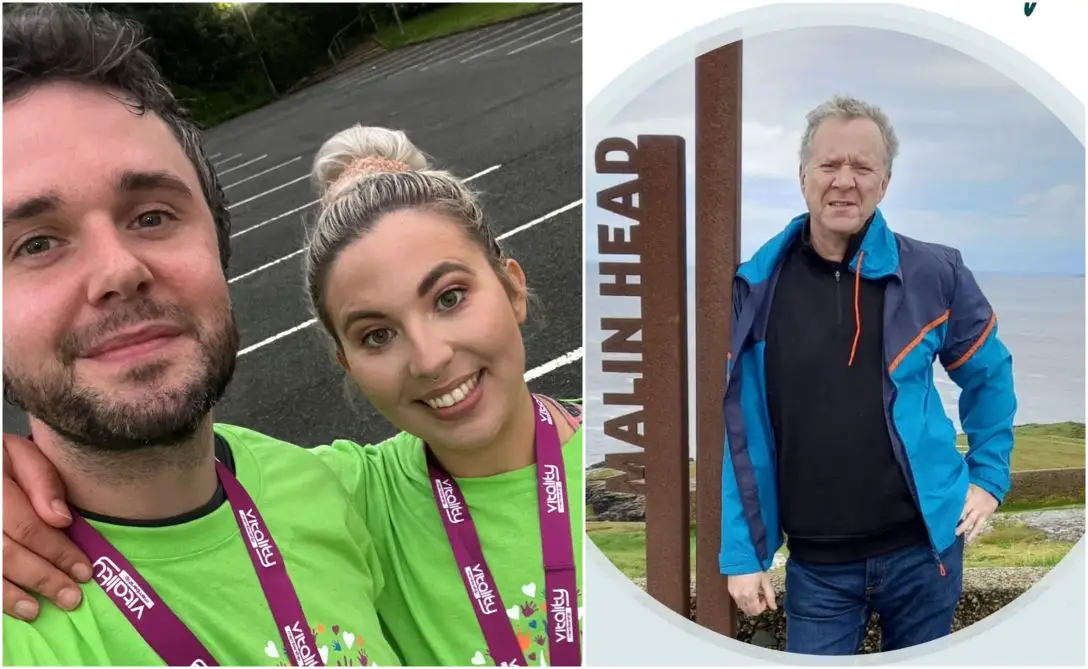 The nephew of an Armagh man who died in Navan Quarry two months ago has run a half marathon in his memory while at the same time raising money for a suicide prevention charity.
Jamie Kelly and his girlfriend Emma White completed the Lisburn event last Wednesday in memory of Jamie's uncle Keith Kelly.
They have also raised almost £4,000 for the charity PIPS (Public Initiative for Prevention of Suicide and Self Harm).
Keith was found in the water on the afternoon of Sunday, April 24 but sadly could not be saved.
In a tribute read at his funeral in St Patrick's Cathedral, Keith's family said he "was a beautiful, sensitive, young man who found the stresses of this world hard to bear".
Jamie (33), from Armagh, who is a keen runner, said he was inspired to raise money for PIPS while working in a school in south Armagh a few weeks ago.
"PIPS were in the school that day, doing a workshop with the Key Stage One pupils and I was thinking that that opportunity wasn't offered to me when I was at school," he said.
"It's important these organisations are going into schools. I got chatting to them and decided it would be a nice idea to raise a bit of cash.
"I have been going to the gym and running the roads for ages, as has Emma, so the half marathon seemed like the ideal way to raise money."
Jamie said the outpouring of support for the family and comments about Keith on Armagh I following his death, had also motivated him to fundraise.
At Keith's Requiem Mass in St Patrick's Cathedral, Fr Barry Matthews said many people had spoken with great fondness of Keith.
"They have spoken of the great sense of humour he had, his great, encyclopaedic knowledge of music and, indeed, his family remembers many of the great nights' craic they had around a dining table with music, with quizzes, which of course, he always won," he said.
The congregation also heard of Keith's "great blessings", including his care for others.
"He worked for many years with the homeless community here in Armagh, work which truly touched the hearts of those less fortunate than ourselves," said Fr Matthews.
And Fr Matthews also referred to the "great care" which Keith had given to his mum Maggie over the past 10 years.
More information on Jamie and Emma's fundraising campaign can be found at:
https://pipscharity.enthuse.com/pf/keith-kelly
Read more: Armagh man who died in quarry a 'beautiful young man' who 'cared for others'
Sign Up To Our Newsletter