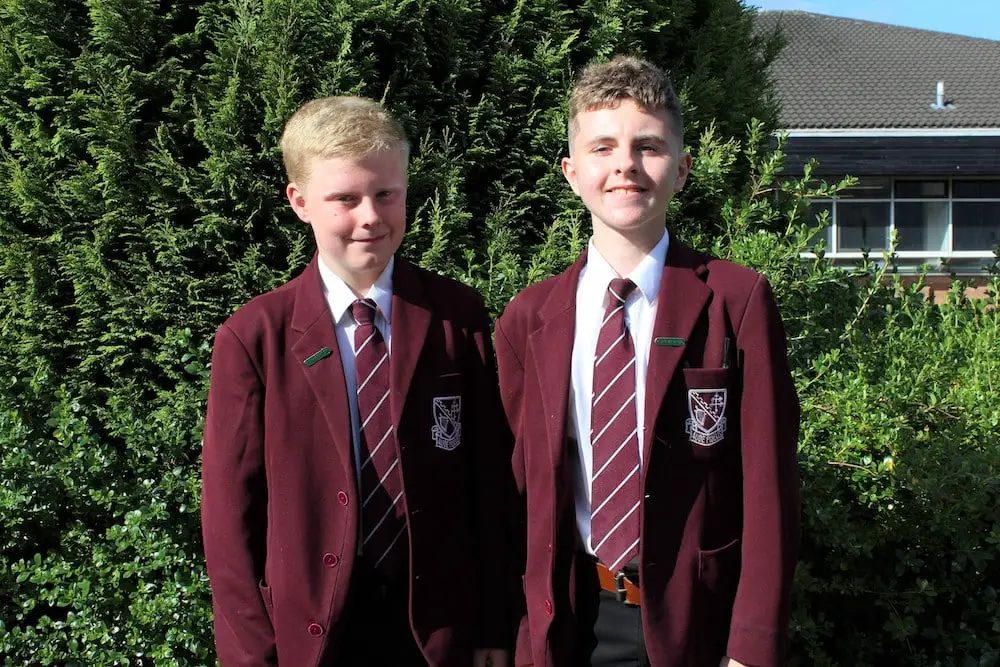 An indebted mum has written to an Armagh school praising the quick and selfless actions of two teenage boys who came to the aid of her five-year-old son recently.
The woman emailed the City of Armagh High School expressing her gratitude for two young men, Alex and David, following an incident on the Mall last Thursday afternoon.
"I was at the Mall in Armagh last Thursday afternoon with my three young children," the mum explained.
"I was getting my baby out of the car whilst my other two children waited at the wall. Unfortunately my five-year-old son fell off the wall tumbling onto a bench seat.
"I didn't see it happen but they both immediately dropped their school bags and ran over to him to check if he was ok.
"They were so caring, kind and reassuring to my son until I got there. I was so impressed by their maturity and their genuine willingness to help.
"They are both an absolute credit to the school and their families. I hope my children grow up to be as helpful and kind as them."
Fair play to the young lads and credit where credit is due, especially when young people can get such a bad wrap at times. Well done to Alex and David.
Sign Up To Our Newsletter