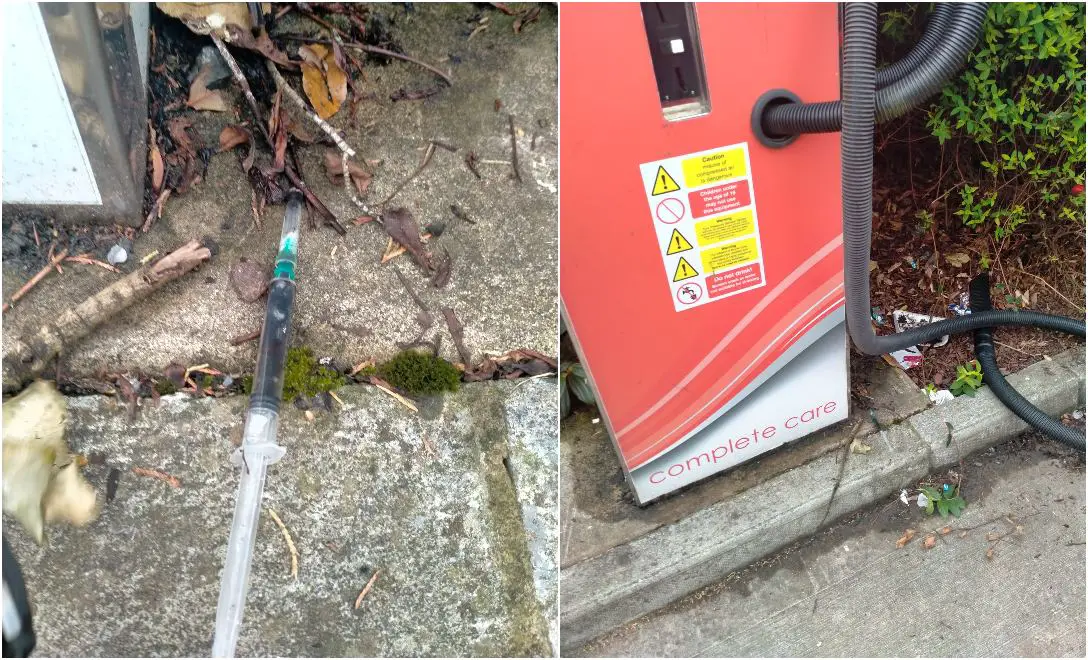 A woman whose daughter spotted a syringe at a filling station in the Armagh area has said she feels angry it was left lying around.
The motorist, who doesn't wish to be named, was hoovering her car at the garage when her nine-year-old daughter bent down to examine something on the ground.
"She said, 'mummy, what's this?' and when I went to look, I shouted at her not to touch it," she said.
"Then I picked it up using a wipe. It was full of fluid, with a needle and cap, but there was some liquid dropping from it.
"I didn't know what to do with it so I took it home and put it in a bottle and it's in the shed.
"I did go to a chemist but they said they wouldn't be allowed to handle it."
She added: "I don't know if it's medical or if someone left it there by mistaken, but if you use something like that, be responsible and dispose of it properly.
"I'm just glad my wee girl didn't lift it."
How should I dispose of used needles or sharps?
Use a sharps bin to dispose of used needles or sharps. A sharps bin is a specially designed box with a lid that you can get on prescription (FP10 prescription form) from a GP or pharmacist. When full, the box may be collected for disposal by your local council.
For more details check out the NHS website here.
Sign Up To Our Newsletter