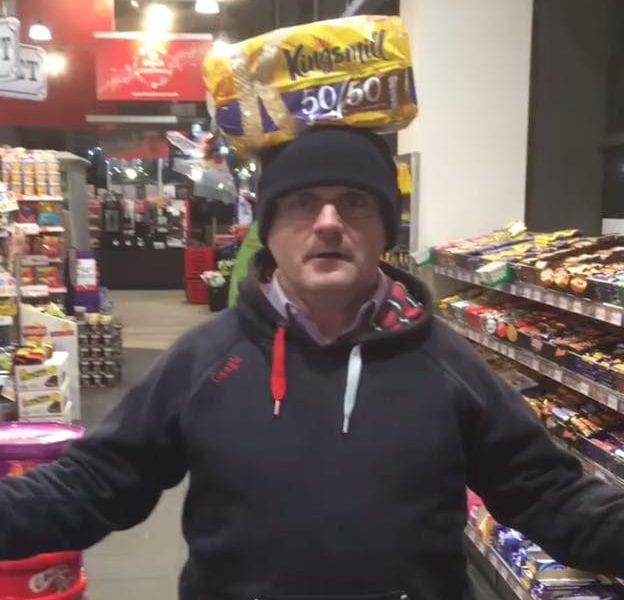 A Sinn Fein MP has apologised for "any hurt or offence" caused after a posting a video of himself with a loaf of Kingsmill bread on his head on the anniversary of the Kingsmills Massacre.
West Tyrone MP Barry McElduff has since deleted the video from his Twitter account.
Ten Protestant workmen were killed on January 5, 1976, in south Armagh when they were taken from their minibus, lined up and shot.
On Friday, an annual service and wreath-laying took place at the site of a roadside memorial to the victims of the Kingsmills Massacre.
Mr McElduff denied that the video – which showed himself balancing the loaf of bread on his head in a supermarket aisle – had been timed to coincide with or linked in any way to the Kingsmills Massacre.
In a statement on Saturday morning, he said: "I deleted a video post from my Twitter account this morning.
"When I posted the video I had not realised or imagined for a second that there was any possible link between the brand name of the bread and the Kingsmills anniversary."It was never my intention to hurt or cause offence to anyone and in particular to victims of the conflict who have suffered so grievously.
"I apologise unreservedly for the hurt and pain this post has caused."
Ulster Unionist MLA Doug Beattie MC was among those who had hit out at the West Tyrone MP.
And after reading the statement of apology, he tweeted: "I'm struggling with what his intention was? Humour based around Kingsmill using a loaf of bread as a prop?"
SDLP MLA Justin McNulty said the post was "totally unacceptable".
"Public representatives have a duty to use the media, and in particular social media, in a sensitive and responsible manner," he said.
"This was not the case in relation to the post by Mr McElduff.
"It's good that he has apologised, however many will believe this is not sufficient to undo the hurt that he will have caused.
"There are innocent victims on all sides of the community and they deserve respect and sensitivity from all public representatives who have far reaching influence through traditional and social media.
"At this time of year at the anniversaries of Kingsmills and the Reavey Brothers, my thoughts and prayers are with the families of the victims."
Sign Up To Our Newsletter