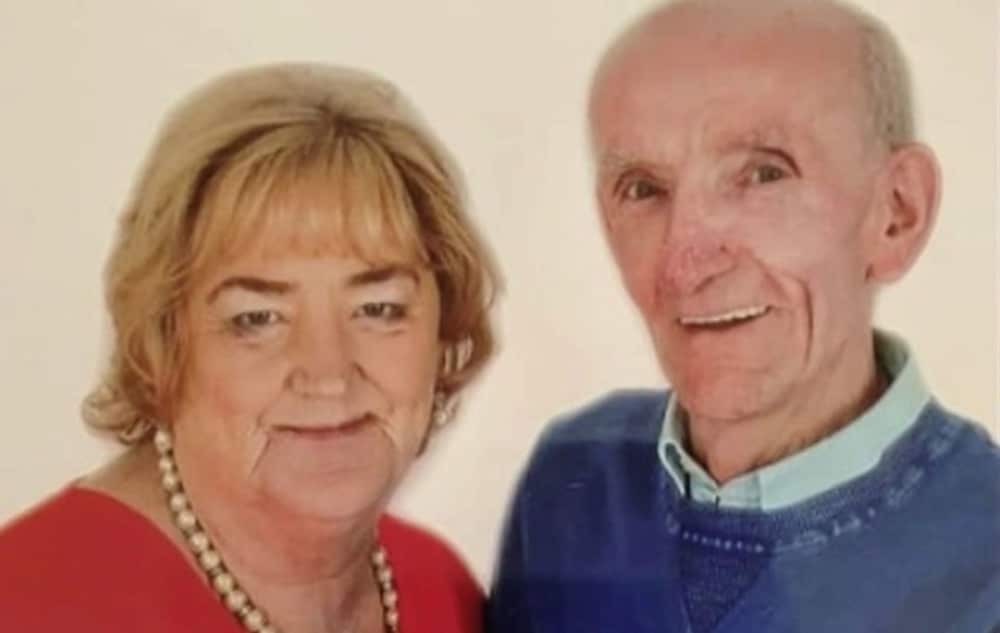 Mourners at the funeral of a much-loved Armagh couple have heard how their large family kept them "young at heart".
Florence and Mick Grimley, both well-known and widely respected, were laid to rest in the city earlier today (Thursday).
Fr Kerr told mourners, who gathered at St Patrick's Cathedral, of how many people had spoke in the last few days of the tragic loss of two loved ones so close together.
However, he added: "Although it is difficult having to say goodbye to both Mick and Florence together, many have said it is lovely for the two of them.
"Having lived life and having shared so many years together, it's lovely that neither of them has had to grieve for the other and the two of them have been called home to their resting place together."
Mourners heard Mick and Florence  had suffered from different health issues for the last few years but were now "free from their struggles".
Florence (69) died at Craigavon Area Hospital on Monday morning, while Mick, who was ill at home, sadly passed away the following morning.
Mick was a native of Madden, but in his younger years he had journeyed to England to find employment and it is there where the story of his life with Florence began.
Soon after the pair tied the knot they started a family together, and were blessed with five boys and four daughters.
The couple spent time, both in Armagh and England, throughout the years, before settling in Tollymore Downs in the city up until very recently.
Mick spent many years employed as a bricklayer, working all over the world on sites in Germany, the United States and beyond.
"The family said they never wanted for anything as their father was a great provider, and he worked to give them the best opportunities in life," said Fr Kerr.
Mourners heard how Mick was described as being "very particular" wanting all things – including his own work – to be done well.
He was also a great cook, as well as being an avid supporter of both Manchester United and Armagh, making trips to watch the latter all over the country, down through the decades.
Whilst Mick was out working, Florence took her role as a "real homemaker" doing all that she could to "support and rear her children".
She was described as a "very outgoing and social person" who enjoyed mixing and meeting up with people.
Florence had her own interests too, in the game of Bingo and attending social dances.
Fr Kerr said: "Many of their family said the two of them were very open-minded and they were very young at heart. I'm sure that with having a big family you all kept them young."
In more recent years, the couple were blessed with a further 16 grandchildren followed by four great grandchildren.
Fr Kerr concluded his eulogy by saying: "As we remember today a great mother and father, and wonderful grandparents, a much loved sister and brother, a great couple and a pair who were such great friends to many people.
"I think of those lovely words, 'we hold you close within our hearts and there you shall remain, to walk with us throughout our lives until we meet again, so rest in peace dear loved ones and thanks for all that you've done, and we pray that God has given you both the crown you've truly won'".
Sign Up To Our Newsletter