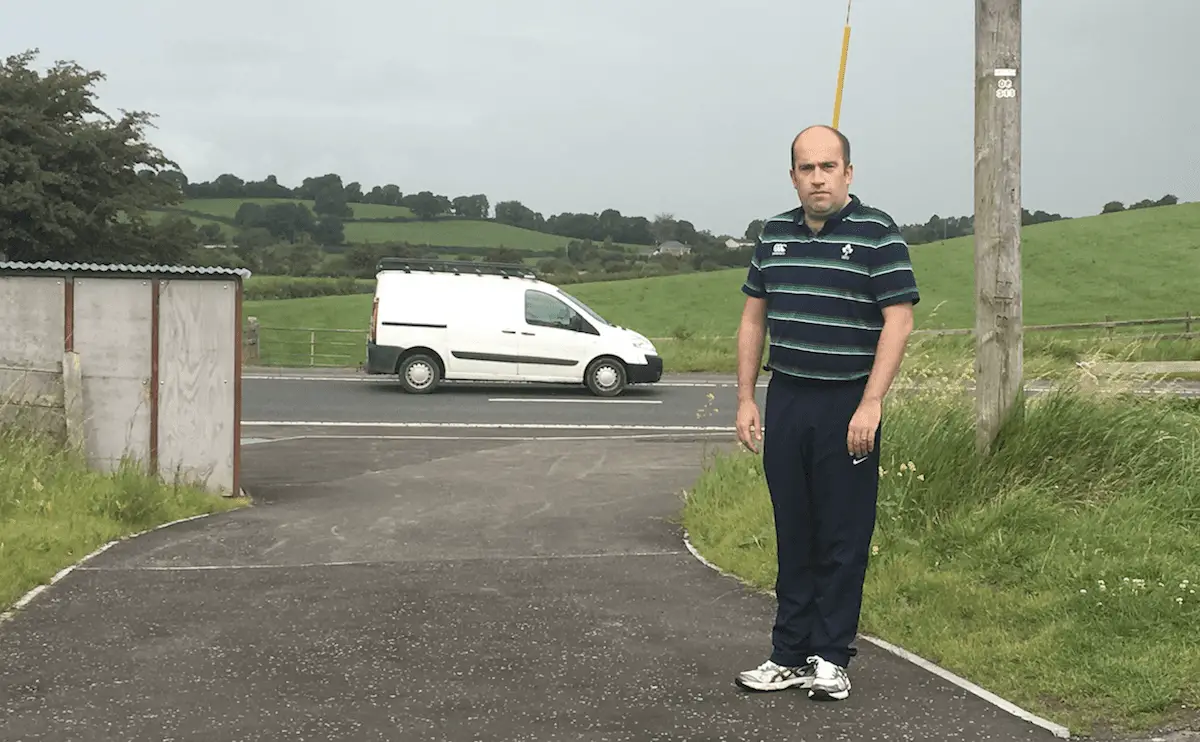 There are reports of motorists using the newly-installed pedestrian walkway to access the Monaghan Road in Milford.
As a result there are urgent calls for the installation of safety measures to stop this "new danger".
Councillor Thomas O'Hanlon said the completion of the new footway from Armagh to Milford is very much welcome and has proven very popular.
"The Monaghan Road is an extremely busy road and people regularly walk the route from Milford into Armagh," he said.
"Prior to the completion of this scheme the only option people had was to walk along the hard-shoulder.
"Last November I was approached by a young mother who was waking the route with a toddler in the pram.
"She was walking on the hard shoulder and as she approached the edge of Armagh City she noticed a car coming up the hard shoulder, undercutting a car which was stationary and waiting to turn right onto Umgola Road.
"She was afraid for her life and that of her baby son, she was still shaking as she was explaining just what happened. The driver's actions were reckless; they could have caused death or serious injury."
Councillor O'Hanlon who had lobbied Transport NI for the installation of the new footway says he was "delighted when I received confirmation that works would go ahead".
"However, this week I have become aware of a new danger. At the end of the new footpath, as it approaches Milford, motorists have been observed exiting onto the Monaghan Road from a new pedestrian footway up to Anne Street.
"This is extremely dangerous, it is a pedestrian entrance and is not to be used by vehicles.
"The pedestrian entrance runs from Anne Street to the Bus Shelter on the Monaghan Road and the new footpath back into Armagh City.
"Whilst the footway is wide, it is not a vehicular entrance.
"I have written to Transport NI seeking the urgent instillation of safety measures at this location.
"There needs to be a barriers and bollards erected to stop motorists from accessing this point.
These works need to be completed as a matter of urgency before there is an accident and someone is seriously injured or worse."
Sign Up To Our Newsletter