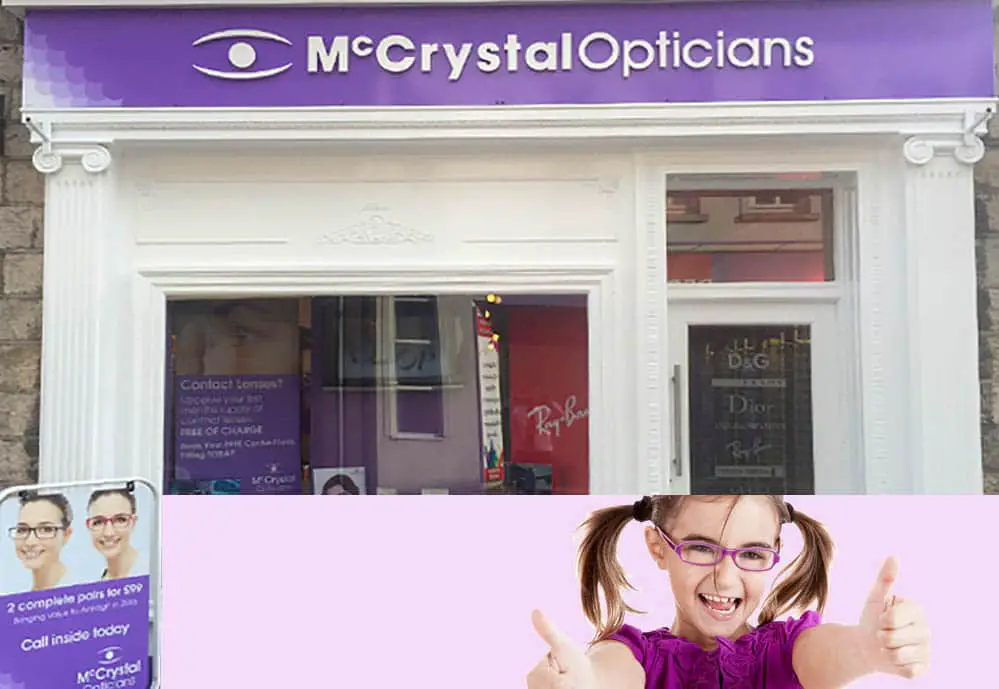 Leading Armagh city optician Aidan McCrystal says screening your child's eyes from an early age could help detect vision issues before they ever become a much bigger problem.
Mr McCrystal, who runs McCrystal Opticians on Scotch Street, believes routine tests from as early as four is "good eye care management" – and it's free on the NHS.
One of the most common problems found in children is 'lazy eye' whereby the vision does not develop properly, particular in one eye.
"We can screen children from the age of four years," said Mr McCrystal.
"Any earlier and we would refer them to a specialised children's clinic. If parents have any concerns over their toddler's vision, they can come in we will have a look at the child and refer them on to a specialist if we feel that is appropriate."
Mr McCrystal commented that even if the child isn't having any particular difficulty "it is a good idea to have their eyes screened just to make sure there is nothing unusual".
He added: "One of the most common things we would see is that the child maybe has a weaker eye, but nobody has ever picked it up, because they have only ever used their good eye; their day-to-day life is unencumbered.
"But by the time we would see them, which is very often in their teenage years, it's too late. Children's eyes and visual development hardens over the age of nine. The vision that is achieved in their eye at that age is the vision they are going to achieve for the rest of their life."
But picking it up early is vital to long-term correction, but it's not an uncommon ailment either.
"I would see a weak eye once a week," said Mr McCrystal. "It's quite common – it's nobody's fault. Children don't complain and parents can't tell. The child can see playing football, doing their school work, reading, all because they're using their dominate eye.
"If the vision is not stimulated with the correct spectacles it will remain lazy for the remainder of that person's life. It's just good management to have them routinely checked and we would see them on a yearly basis just to make sure their vision is developing properly."
Children's eye care is completely covered by the NHS – Mr McCrystal's time in the consulting room is free.
To book an appointment call directly on 028 3752 8242. You can also visit the McCrystal Opticians website here.
Sign Up To Our Newsletter