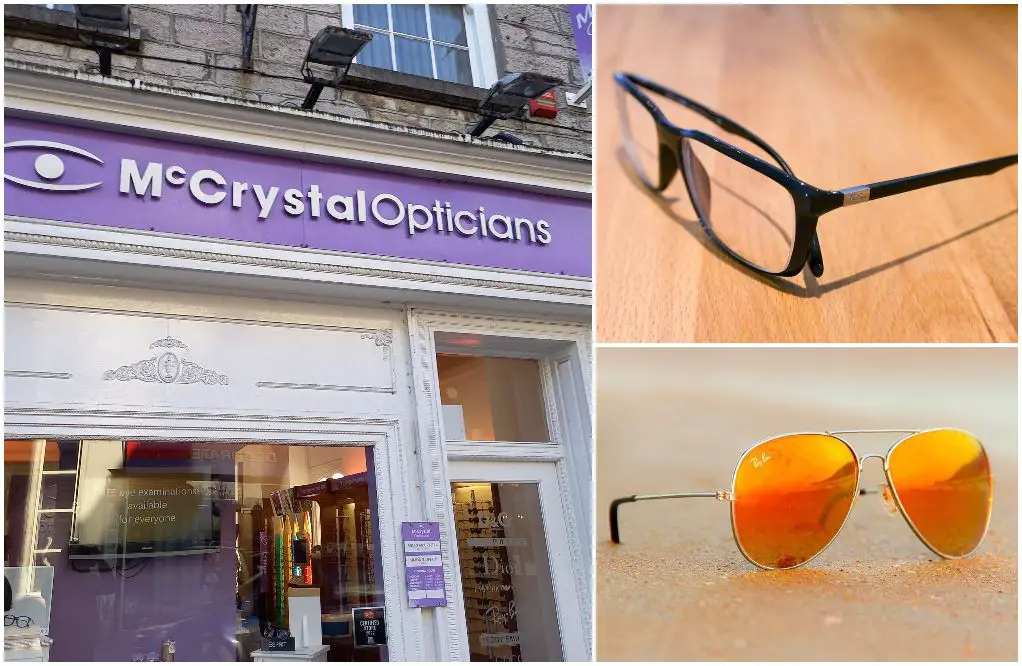 With summer holidays just around the corner – and threats of heat waves on the horizon – there's no better time to get your hands on a pair of designer sunglasses.
And at McCrystal Opticians – based on Scotch Street in the heart of Armagh City – those could come at no extra cost!
For McCrystal's are currently running two super deals for all its customers, with an amazing 2-4-1 offer – buy one pair and get the second pair of frames (including prescription lenses) absolutely free.
In a separate deal, McCrystal's, as an official distributor of the renowned Ray Ban brand, are also offering free prescription lenses, with tint and UV coat any Ray Ban pair of sunglasses.
What's more, photochromic lenses are also available. Photochromic lenses change the shade when exposed to light. They turn dark when under sunlight and fade back to clear in normal light or dim light.
If you're lucky enough not to need a prescription, McCrystal's is still the place to go in Armagh for their full and extensive range of Ray Bans, complete with their classic G15 tint!
At this time of year there's no better way to compliment your main pair of glasses than with a pair of much-needed sunglasses, however, sunglasses aren't just a summer necessity. For even in winter, with the sun low in the sky, those sunglasses are perfect for those difficult glaring drives.
Aidan McCrystal, proprietor of McCrystal's Opticians, explains that the practice has never been busier with their Ray Ban sunglasses such is the appeal of the brand and range on offer in-store.
It's well worth dropping into McCrystal Opticians between 9am-5.30pm, Monday – Friday, to check out these offers and the range of Ray Bans – and more – on offer.
To make an appointment at their Scotch Street practice, call 02837528242.
Visit the McCrystal Opticians website here. You can also keep up to date with them on Facebook, here.
Sign Up To Our Newsletter