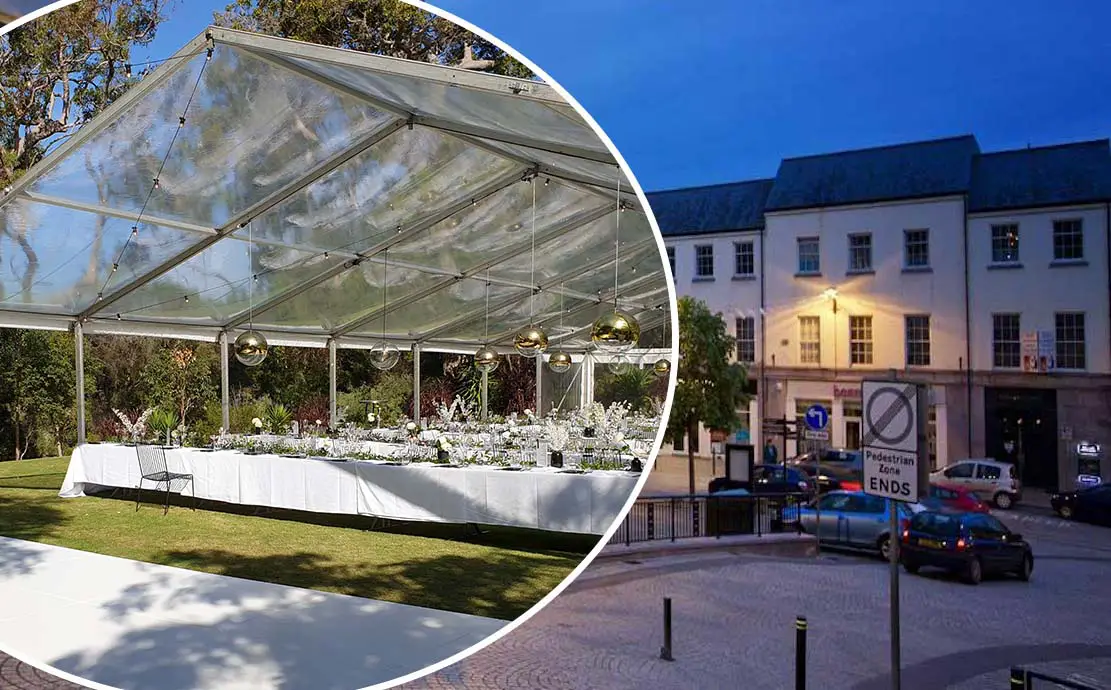 There have been calls to erect marquees on Armagh's Market Street in a bid to improve the atmosphere and help businesses in the city centre.
While Council have agreed to waive fees for the creation of pavement cafes throughout the borough but one Armagh councillor is calling for more.
"I believe we can and should do much more, I want to see Council make public spaces much more assessable to our local hospitality sector," said SDLP Councillor Thomas O'Hanlon.
"Let's take Market Street, Armagh for example; if this was any other European city it would be flooded with marquees, tables and full of those enjoying a meal whilst soaking up the atmosphere of the historic city; this is what I want to see for Armagh."
Like his party colleague Pete Byrne in south Armagh, Councillor O'Hanlon is asking Council officials to investigate the possibility of council providing outdoor space for cafés, bars and restaurants to serve food and drinks outdoors as a way of meeting pandemic regulations.
"Our hospitality and tourism sector is an extremely important part of our local economy," he told a Covid working committee this week.
"I echo Infrastructure Minister Nicola Mallon's calls for Councils to be imaginative, flexible and supportive when dealing with our hospitality sector," he added.
"This week many businesses will reopen their doors for the first time in months.
"They need all the support and flexibility we as a local authority can offer. Minister Mallon has already asked us to work with the sector as they open their doors.
"Many want to be able to put small tables and chairs at their doors and I welcome these proposals.
"If we can adopt a more European or Continental approach to business and hospitality, council should embrace these measures.
"We have agreed to streamline the process and make it easier for businesses to adopt to the new norm. There are challenging times ahead, but there are opportunities ahead as well and we must embrace them."
Sign Up To Our Newsletter