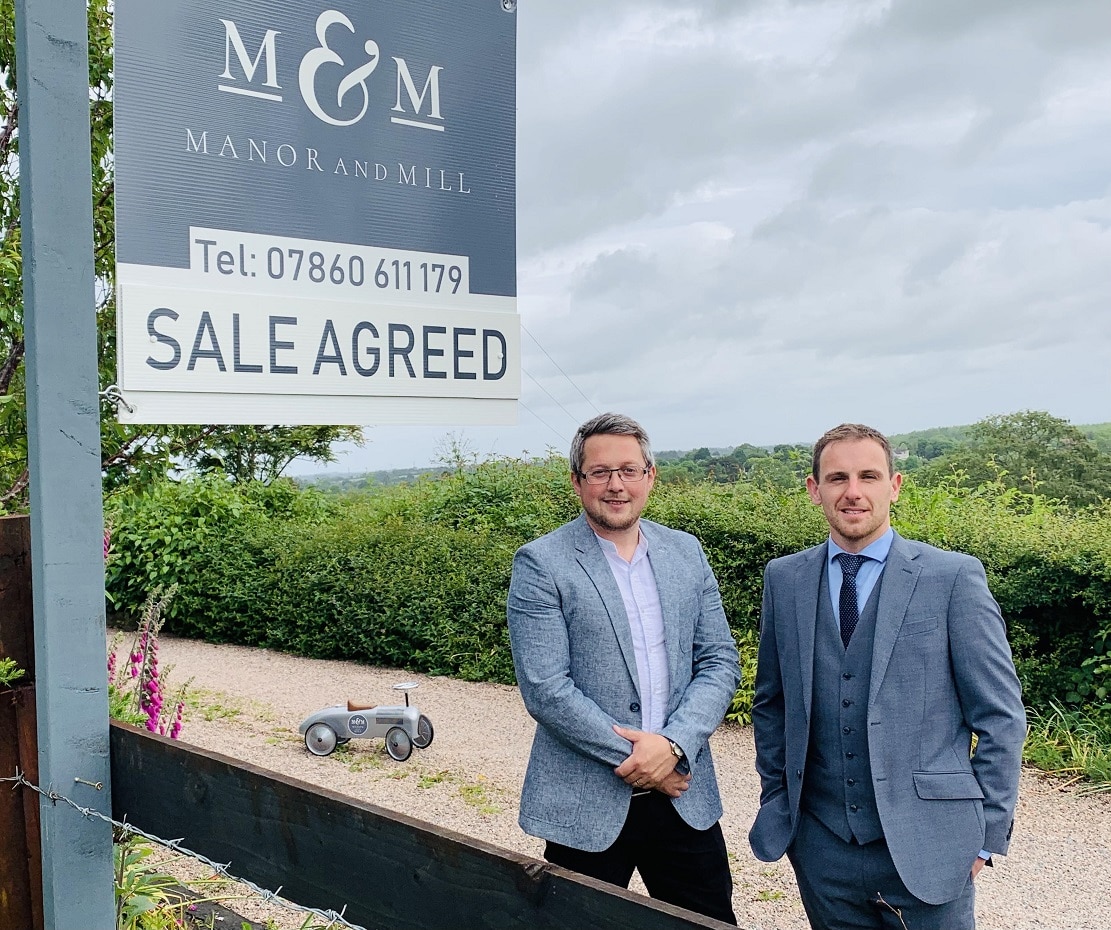 'We came out of nowhere and took a lot of people by surprise right across Northern Ireland…We exceeded everything we wanted to do and more.'
We all know that the property market has been in a frenzy this past year, some of us with personal experience of that.
That is the environment in which Manor and Mill launched back in February of last year, the estate agent offering bespoke marketing with set fees that don't break the bank.
Behind the Armagh-based firm are Milford man Philip Johnston and Richhill's Paul Gwynne.
Armagh I caught up with the pair one year on as they continued to ensure a high quality of service for every listing which they bring to the market.
Philip commented: "Every day is a learning day in this kind of job. At times it can be challenging but it has been extremely enjoyable too."
Paul explained that when he and Philip first set up Manor and Mill they had done so with targets they wished to achieve in the first six months. "We were optimistic and knew our set fees and expert marketing combined with a passion for people would allow us to stand out in a fairly diluted market, and that was the case as in the first six months we had smashed through the targets we set."
"We came out of nowhere and took a lot of people by surprise," said Philip. "We simply went for it and our approach has paid off with sales from Tynan to Belfast and everywhere in between."
Paul added: "We exceeded everything we wanted to do and more. At first we were the new guys on the block but people began to see the quality of our marketing and how customer-focused we are."
The business has gone from strength to strength in its first 12 months, with Paul saying he was confident they have developed a "reputation synonymous with a high quality offering".
From the beginning, Manor and Mill was founded on bespoke marketing which is something Paul and Philip have stuck too.
"Limiting the number of listings we take on at any one time ensures maximum focus on those listings for the benefit of our vendors.  We are seriously in to the detail and that knowledge we have of each listing ensures purchasers are confident to place bids" Paul explained.
"Philip will review the listing with the vendor and report back to HQ where we will consider ways and techniques to maximise its positive attributes.  Equally, we will advise the vendor on negative attributes and provide solutions to maximise the listing if we feel it will positively impact the sale, such as our popular design and staging service.  Once ready to list, our marketing team will arrive to photograph, video, drone, 3D plan and erect the board, all in one clean sweep, ensuring minimal inconvenience to the vendor.  Selling can be stressful enough and our aim is to minimise that stress and turn this in to an pleasant experience."
According to Philip, another pull for the business is that they try to "sell property outright."
He said: "Buyers like our marketing and how we present a listing.  They appreciate not having to wait several days to view either.  If we are able to organise a viewing same day/next day we will.  We keep everyone updated throughout the process and ultimately make buying, selling or renting and extremely enjoyable and rewarding experience, according to our clients and their testimonials."
Manor and Mill also welcomed a new team member this year in the form of Lynsey Buxton.  Based in Ballymena, she ensures the company can cover virtually the whole of Northern Ireland.  Paul explained "This business takes us right across the country and Lynsey has helped us sell a significant amount of new build homes in Ballymena.
Reasonable set pricing, only payable upon completion, has also remained at the core of Manor and Mill with the message that bespoke does not mean expensive.
Paul commented: "We have a lot of people who comment on the quality of our approach and the time spent.  Selling is a big decision and we want our vendors to be confident in the knowledge the set fee being charged is totally justified and we work extremely hard for it."
Highlighting the success, Philip stated: "We had one gentleman who purchased a property from us and we were then contacted by his father a few weeks back to sell his home, which we did.  That is success to us.  Knowing we have made a positive impact with not only the vendors, but the purchasers too, to the point they recommend us without hesitation."
Meanwhile Paul added: "We thoroughly enjoy what we do.  That thrill of a new instruction never gets old, whether it is a sale, rental, land or commercial."
"The best thing we hear so often is when a vendor sees their property marketed for the first time.  We've had so many comments from them were they just can't believe it is their home they are looking at."
"Our totally different view of their home and the little details we add in, simply open up their eyes to the listing in a different way, and that applies to anyone else looking at it too.  We want the listing to appeal to the masses."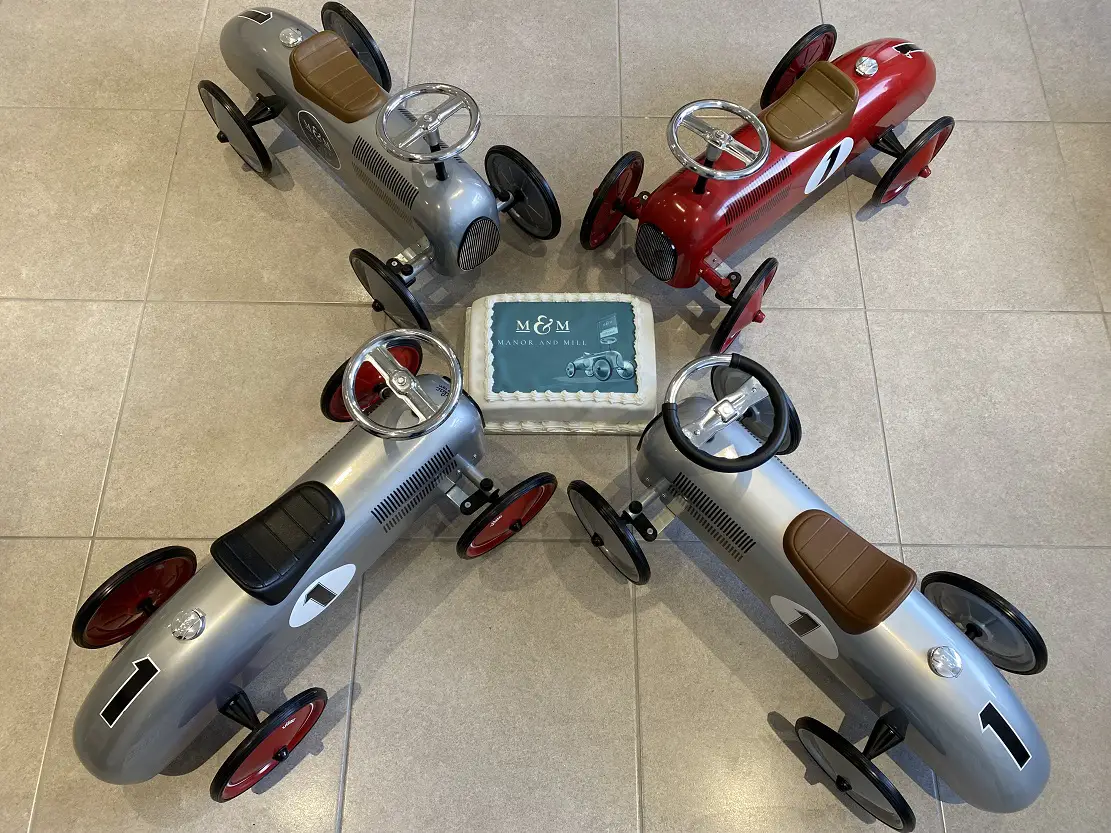 Speaking to Manor and Mill on their birthday, Paul explained "Today alone we have been appointed to a countryside building plot in Killylea, a new rental and a new sale in Milford, agreed terms to a large commercial premises in Richhill and been instructed to a stunning home on Castor Bay Road in Lurgan.  So if that's anything to go by, I think this will be a very interesting second year."
To discuss your property options, call Manor and Mill on 07860 611 179 or email hello@manorandmill.com.  For a look in more detail visit www.manorandmill.com
Sign Up To Our Newsletter