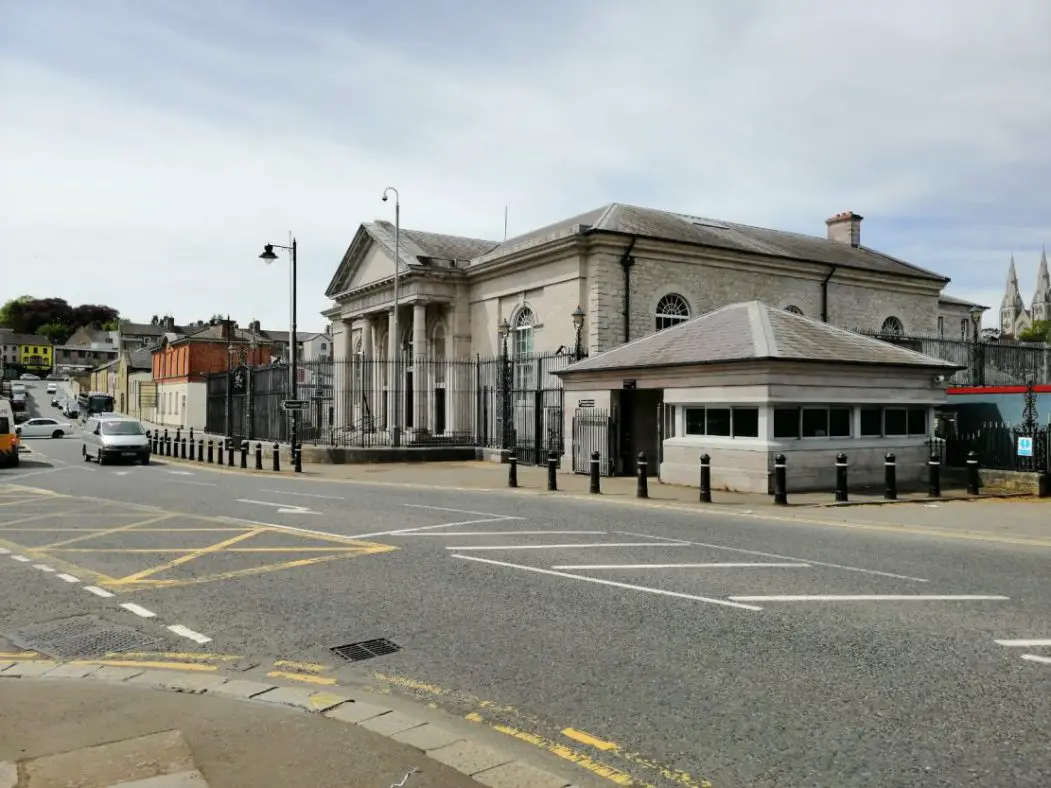 A man who drove through an Armagh city centre junction on the wrong side of the road onto oncoming traffic has been disqualified from driving for two and a half years.
Daragh Robinson, of Cornamaddy Road, Pomeroy, pleaded guilty to three charges of driving with excess alcohol, no driving licence and no insurance.
The offences took place around 10pm on September 3 this year on the Mall West, Armagh.
Details of the case were outlined at Armagh Magistrates Court, sitting at Newry, on Tuesday.
The court was told police were travelling along the Newry Road behind the 45-year-old's van towards the junction with Barrack Street.
They saw the van travel through the junction on the wrong side of the road, forcing another vehicle to change lanes to avoid a collision.
Police activated lights and sirens but the van failed to stop and and continued left onto Mall West.
It pulled up shortly afterward, near Sainsbury's, where police spoke to the defendant.
Robinson was eating Rich Tea biscuits and told officers he was on the wrong side of the road because he was "distracted" trying to eat them.
While police were speaking to the defendant, the van started to roll backwards towards the parked police car and he was told a couple of times to apply the handbrake.
Police noticed a smell of drink and Robinson told police he had drunk a Guinness before leaving Dundalk and was just tired.
A breath test measured 114 – more than three times the legal limit.
District Judge Anne Marshall noted that as well as the "excuse of going the wrong way around a traffic island because he was eating biscuits" there were a number of empty Guinness tins and an empty whiskey bottle in the front of his van.
She also noted that after caution, he said: "I have a drink and do this all the time. I have been doing this for 25 years".
Defence counsel said this remark was made while his client was intoxicated.
He said his client had been in Dundalk and had had a drink in the van.
"He has been separated for the last number of years and has been leading a relatively lonely existence and has limited contact with his children," he added.
"He has been using alcohol as a coping mechanism. He has abstained from alcohol for 38 days and accepts he had a difficulty with alcohol in the lead-up to this offence."
The court also heard Robinson had insurance but this was invalid as his driving licence had expired.
Judge Marshall  said she had to take into account a previous conviction for failing to provide a specimen when in charge while unfit, for which the defendant received a fine and two-month disqualification.
She said: "It is an extremely high reading and the nature of your driving … put other people at risk."
On the excess alcohol charge, she disqualified from from driving for two and a half years and imposed a £300 and £15 offender levy.
For the remaining offences, he was fined a total of £150 and given a six-month disqualification to run concurrently for no insurance.
Sign Up To Our Newsletter