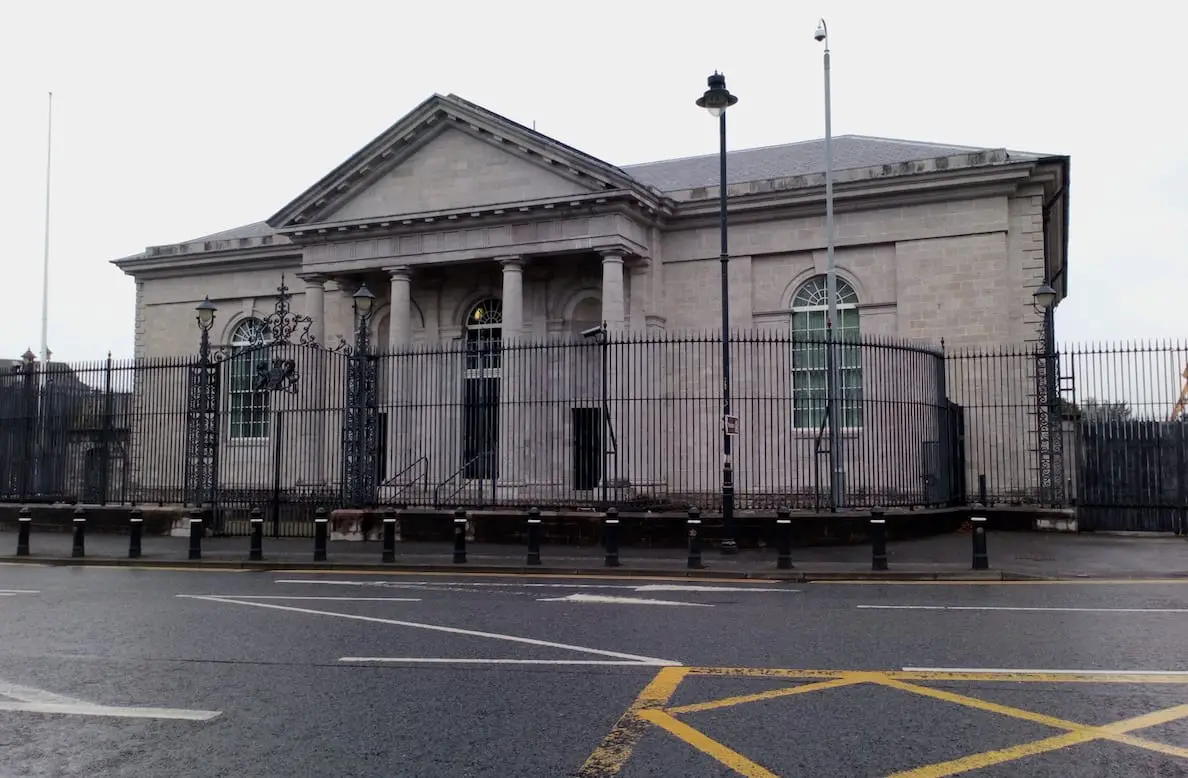 A man found over the legal limit at the wheel at the side of the road in Armagh has been given the "benefit of the doubt" and spared a driving ban.
A district judge told the 30-year-old: "This is for your wife, your young child and your future employment."
Mitko Mitev, of Flush Place, Lurgan, pleaded guilty to being in charge of a vehicle with excess alcohol at Armagh Magistrates' Court on Tuesday.
Court heard that on August 17, at around 12.30am,  police on patrol on the Loughall Road, Armagh, saw a silver vehicle parked up at the side of the road.
As officers approached the vehicle four people exited it, all heading in different directions.
Police stopped and spoke to the defendant, who appeared to be the driver of the car.
Mitev was found to be in possession of the keys to the vehicle.
Due to a strong smell of alcohol coming from the defendant and his eyes being glazed, a preliminary breath test was administered.
This resulted in a fail, and later, whilst at Dungannon police station, an evidential sample gave a reading of 64mg of alcohol in 100ml of breath.
Defence barrister Conor Coulter stated: "On the evening in question, Mr Mitev attended his uncle's house in Loughall for a party, where he consumed alcohol.
"He was approached by his sister, who was pregnant at the time, who complained of stomach pain. He then took the decision to drive her to get treatment."
Mr Coulter said that he was not instructed on why the vehicle had been found parked at the side of the road but added that he had asked.
Defence said: "Mr Mitev told me he had gone to his uncle's house with no intention of driving, he had planned on staying."
It was revealed that the defendant had moved to Northern Ireland in March 2018 from Bulgaria and worked in a factory.
Court also learned that Mitev's wife had in recent days given birth to their first child.
District Judge Paul Copeland said: "I have some suspicions around how you came to be behind the wheel and how you ended up at the side of the road.
"However, I am going to give you the benefit of the doubt. This is for your wife, your young child and your future employment."
Mitev was handed 10 penalty points and warned that any future offence could see him disqualified.
In addition, the defendant was ordered to pay a fine of £300, along with the offender's levy of £15 within 20 weeks.
Sign Up To Our Newsletter