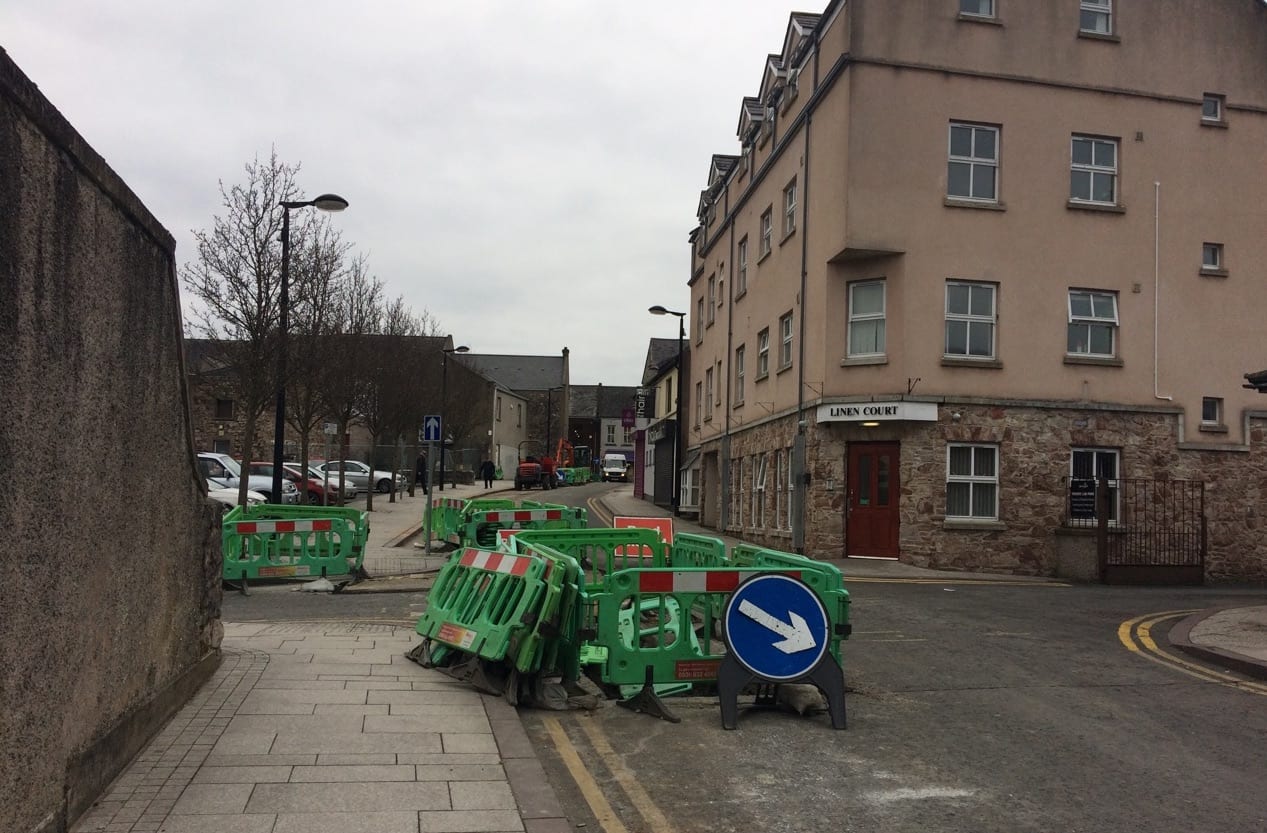 An Armagh man has been advised to find an acceptable address after the one suggested at court was with another individual who is currently out on bail.
The 27-year-old did not appear in court as he is on remand in Maghaberry for allegedly smashing a window in a hostel in the city.
Eamon Connor Graham, whose last address was Linenhall Street, was charged with criminal damage at Armagh Magistrates' Court on Tuesday.
Court heard that on February 10, police were contacted by the staff of Linen Court Hostel with regards to damage at the address.
Officers arrived and found a pane of glass from the kitchen that had been smashed lying on the ground in the backyard.
Prosecution stated that the defendant was the alleged perpetrator.
Court heard that there was one witness who could attest to having heard the window smash but could not identify Graham as the person who had committed the offence.
The defendant was interviewed on February 10. He told police he had returned from the pub to his hostel room on the date in question at around 2 am.
However, later he would state he may have gone to use the computer which was located in a room adjacent to the kitchen.
An officer said that bail was being objected to as Graham had previously breached such conditions five times and that there was a fear he would reoffend.
Court also heard that the defendant was on probation until October 18 and that the bail address which had been put forward was deemed unacceptable by police.
Prosecution stated this address in Tullygally, Craigavon, was the home of another male who was also currently on bail.
Defence counsel said that no other address was available for Graham and that he would have to seek hostel accommodation.
Deputy District Judge Brian Archer stated: "Rather than refuse this man bail I will allow time for an acceptable address to be found."
The case was adjourned until March 5 for a bail application.
Sign Up To Our Newsletter