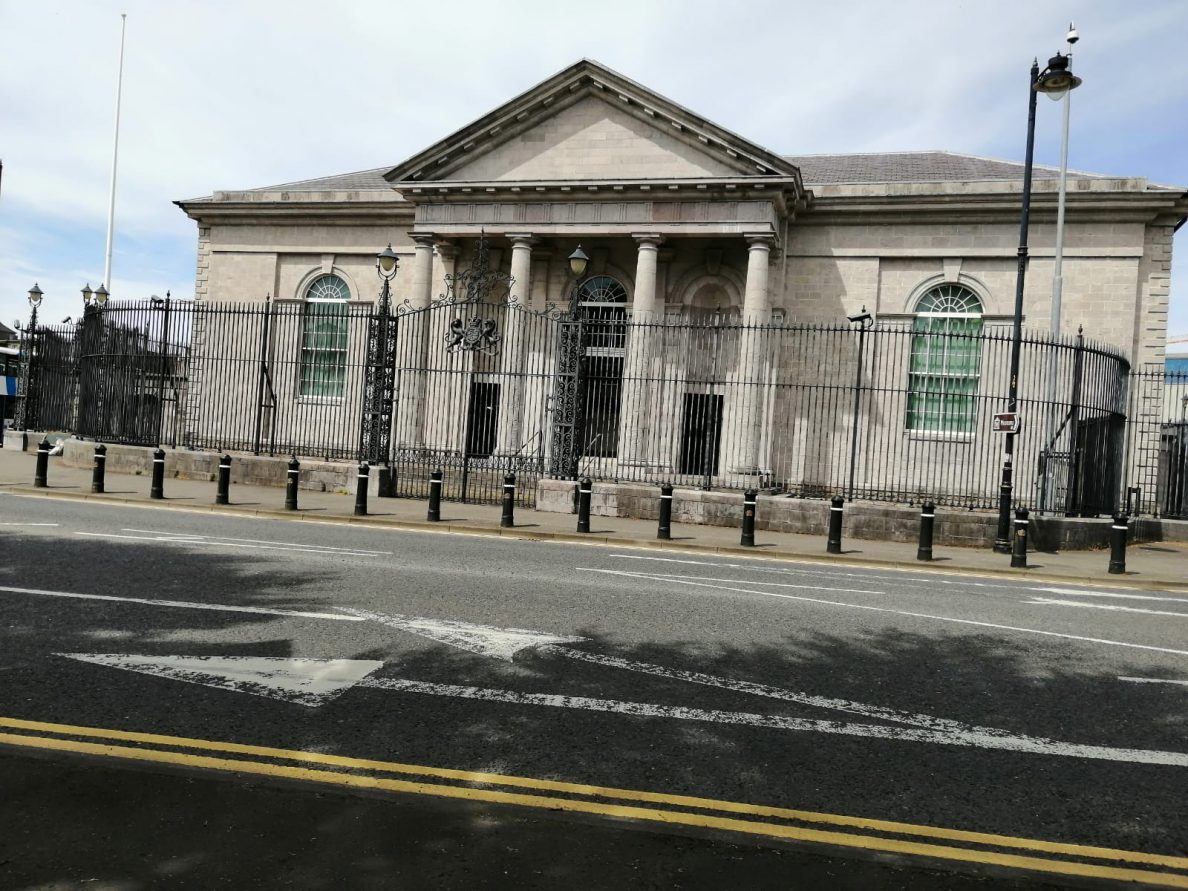 A Portadown man has been sentenced to 11 months in prison for a litany of offences including the assault of three police officers.
Court heard the 27-year-old also referred to police on another occasion as a "bunch of Fenian b*******".
Jason Jaswal, of Summerisland Road, pleaded guilty to common assault, disorderly behaviour, three counts of assault on police and criminal damage at Armagh Magistrates' Court on Tuesday.
It was heard that these offences were accrued over three separate incidents.
On July 14, 2018, police responded to reports of a male in the hedges to the rear of properties on Coburn Drive in Tandragee.
Officers arrived to find the defendant who appeared under the influence and they did detect a strong smell of alcohol.
An ambulance was called, due to Jaswal's erratic behaviour, and he voluntarily got into the rear of the vehicle before becoming aggressive.
The defendant pushed one officer multiple times; as police struggled to restrain him he kicked out at another two officers and hit an interior bracket in the ambulance snapping it in two.
On February 12, police were called to a domestic incident on Austin Drive, Tandragee.
Officers arrived to find the defendant in the back garden of the property using profanity.
Jaswal was arrested and as he was put in the police vehicle referred to officers as a "bunch of Fenian b*******".
Whilst at Banbridge Custody Suite, the defendant made no comment during interview and refused to view bodycam footage.
On February 17, shortly before 10pm, police were called to a domestic disturbance at an address in Armagh by the defendant's partner.
When officers arrived to find Jaswal and his partner intoxicated, the defendant was subsequently arrested for an unrelated matter.
A male claimed he had been assaulted by Jaswal as he tried to intervene in an argument the defendant was having with his partner.
Court heard Jaswal punched the injured party knocking him onto the floor.
Defence barrister Scott McWhinney stated: "Mr Jaswal finds himself in an unenviable situation with a copious record but he comes to court with a very positive report from probation.
"He accepts his behaviour was fully unacceptable; it was committed during a period when essentially his life was fuelled by drink and drugs".
He continued: "He has since dealt with this in custody. There is a further impetus for Mr Jaswal to get out as his grandfather is unwell and he wishes to care for him.
"He accepts that it is his own behaviour which has got him where he is."
District Judge Paul Copeland stated: "I've taken into account your plea in mitigation, however, I am convinced that in this incidence the custody threshold has been well met.
"This is aggravated by the aggravating features, especially the assault on not one but three officers in their attempt to have you hospitalised."
Jaswal was sentenced to 11 months in prison for the offences.
Sign Up To Our Newsletter